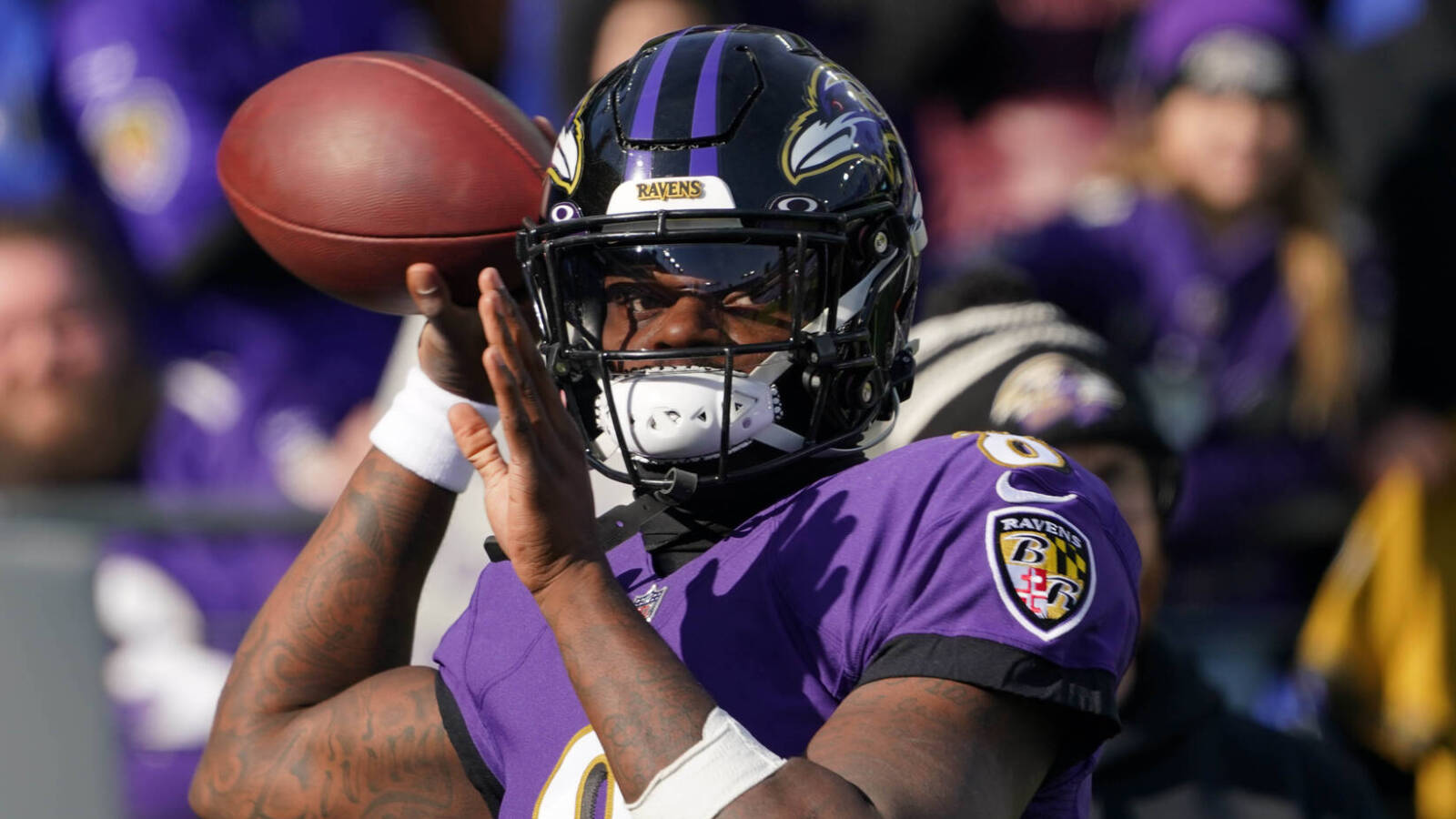 2023 NFL quarterback analysis: Baltimore Ravens
Current starter: Lamar Jackson | Current backups: Tyler Huntley, Anthony Brown
State of the position: The Ravens have quite the offseason ahead at QB. Jackson, whose contract expires at the end of this season, has posted cryptic messages on social media, causing many to question his future in Baltimore.
The Ravens can franchise tag Jackson — the current projection is $45 million a year for a QB (h/t: CBSSports.com) — but if that doesn't fly, things could get dicey. Jackson left the Ravens' Week 13 game with a PCL sprain and did not play the rest of the season.
Huntley did a decent job filling in for Jackson, but the offense never looked the same. He started five of Baltimore's last six games, including its wild-card loss to the Bengals. He threw for four touchdowns and was intercepted four times.
Brown, a rookie, started for the Ravens in their regular-season finale against Cincinnati, throwing for two picks in the team's loss.
Key stat: The Ravens were 8-4 when Jackson started, 2-4 when he didn't (regular and postseason).
2023 QB forecast: It's hard to imagine Jackson isn't a Raven in 2023, but crazier things have happened. If he isn't, Baltimore's No. 1 priority will be finding its next QB1 in free agency or the draft.
Ravens players have not been shy in letting the team know they want Jackson back. Their message: Pay the man.
Huntley is set to be a restricted free agent, but it's likely Baltimore will bring him back as its primary backup. Brown is under contract for two more years.