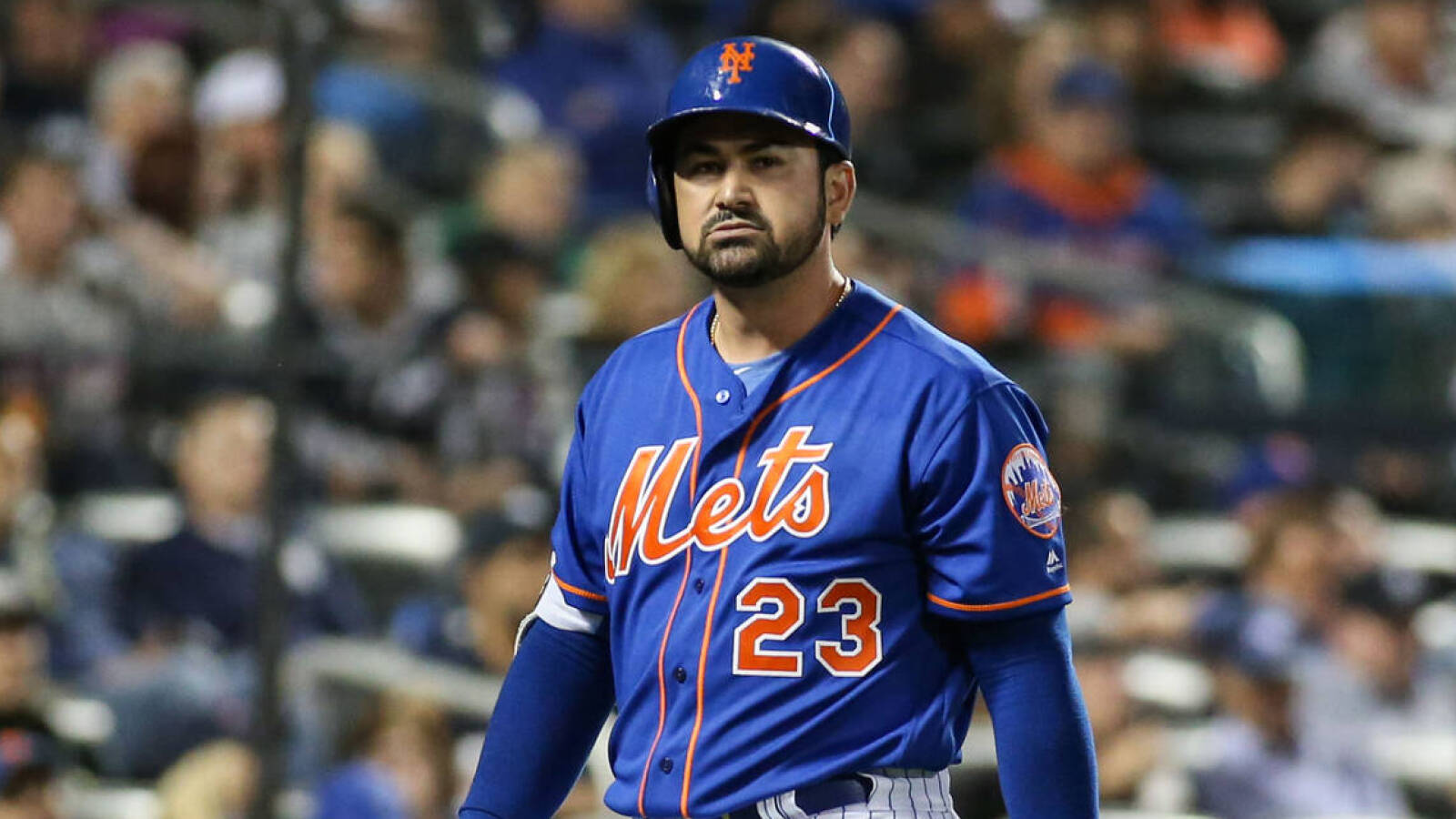 2024-26 Baseball Hall of Fame voting expectations
Scott Rolen, one of baseball's best two-way third baseman, was elected to the Baseball Hall of Fame last week. In six years, Rolen went from 10% of the HOF vote to crossing the 75% threshold necessary for enshrinement.
Former Rockies star Todd Helton, a first baseman, missed the 75% threshold by a few votes. He could be voted in, but who else could join him?
Here are players who will be in the conversation for the Hall over the next three years. (Members of the Baseball Writers' Association of America vote for candidates.)
2024 eligible
Borderline to not good enough: Infielder Jose Reyes and outfielder David Wright appeared headed to Cooperstown early in their careers with the Mets, but a decline in production and injuries likely took both out of the running. First baseman Adrian Gonzalez, who starred for the Padres during a 15-year career, and Matt Holiday had lengthy careers but probably are not Hall of Famers either.
Gonzalez was a five-time All-Star and four-time Gold Glove winner. But his offensive output (317 homers and 1,202 RBI) doesn't stand out at a position typically known for its offense. Holliday, who played for four teams over a 15-year career, was a seven-time All-Star but had similar career totals (316 HRs, 1,220 RBI) as Gonzalez. 
HOF worthy: Bartolo Colon and Joe Mauer will get in but perhaps not on the first ballot.
Colon, a fan favorite, won a Cy Young with the Los Angeles Angels in 2005, going 21-8 with a 3.48 ERA. He finished with 247 wins and played for 11 teams. 
Mauer, who played his entire 15-year career with the Twins, won an MVP and had four other top-three finishes in the balloting. He had six years with an OBP above .400, an impressive stat for someone who spent most of his career at catcher. 
Adrian Beltre, who finished his 21-year career with the Rangers, is a near-first-ballot lock. He has the second-most games played at third base (2,759) and finished with 477 HRs, 3,166 hits and 1,707 RBIs. 
Beltre's best season came with the Dodgers in 2004, when he belted 48 home runs and had a slash line of .334/.388/1.017. 
2025 eligible
Borderline to not good enough: Former Red Sox star Dustin Pedroia could make the cut.  The second baseman was a staple on Boston's championship teams in the 2000s and won Rookie of the Year and an MVP award. But his career was essentially just 10 years.
HOF worthy: Pitchers Felix Hernandez, CC Sabathia and right fielder Ichiro Suzuki should be first-ballot electees. 
At the height of his career, Hernandez was frequently mentioned among the best pitchers in the game. Hernandez, a six-time All-Star and Cy Young winner, had a seven-year stretch in which he finished top 10 in Cy Young voting in six seasons. The former Mariners star didn't have stellar career numbers (169-136, 3.42 ERA), but his peak was as good as anyone's.
Sabathia, who finished his 19-year career with the Yankees, earned a Cy Young and 251 wins — which should be enough to get him in the Hall. His short stint in 2008 in Milwaukee, where he went 11-2 with a 1.65 ERA, is as memorable as any stretch in the game's history.
The Hall of Fame was made for players such as Suzuki, a superstar right fielder over a 19-year career, mostly with the Mariners. He finished with 3,089 hits, an MVP and Rookie of the Year awards and 10 Gold Gloves. He is one of the best pure hitters the game has ever seen. 
2026 eligible
Borderline to not good enough: This 2026 Hall of Fame could be light, with no slam-dunk candidate. It would be a surprise to see any first-time nominee get a nod. That could clear the way for former Phillies standout Chase Utley, ex-Braves/Yankees standout Brian McCann or Pedroia. 
Also eligible are Ryan Braun, Shin-Soo Choo, Edwin Encarnacion, Gio Gonzalez, Alex Gordon, Matt Kemp, Howie Kendrick, Nick Markakis, Daniel Murphy, Hunter Pence, Rick Porcello and Neil Walker,
Steroid suspensions all but ended Braun's chances. 
The next-most likely inductee might be Kemp, who starred mostly for the Dodgers but isn't close to enshrinement. Although he won an MVP, his career seemingly fizzled after he turned 26. when he never quite matched his earlier production.