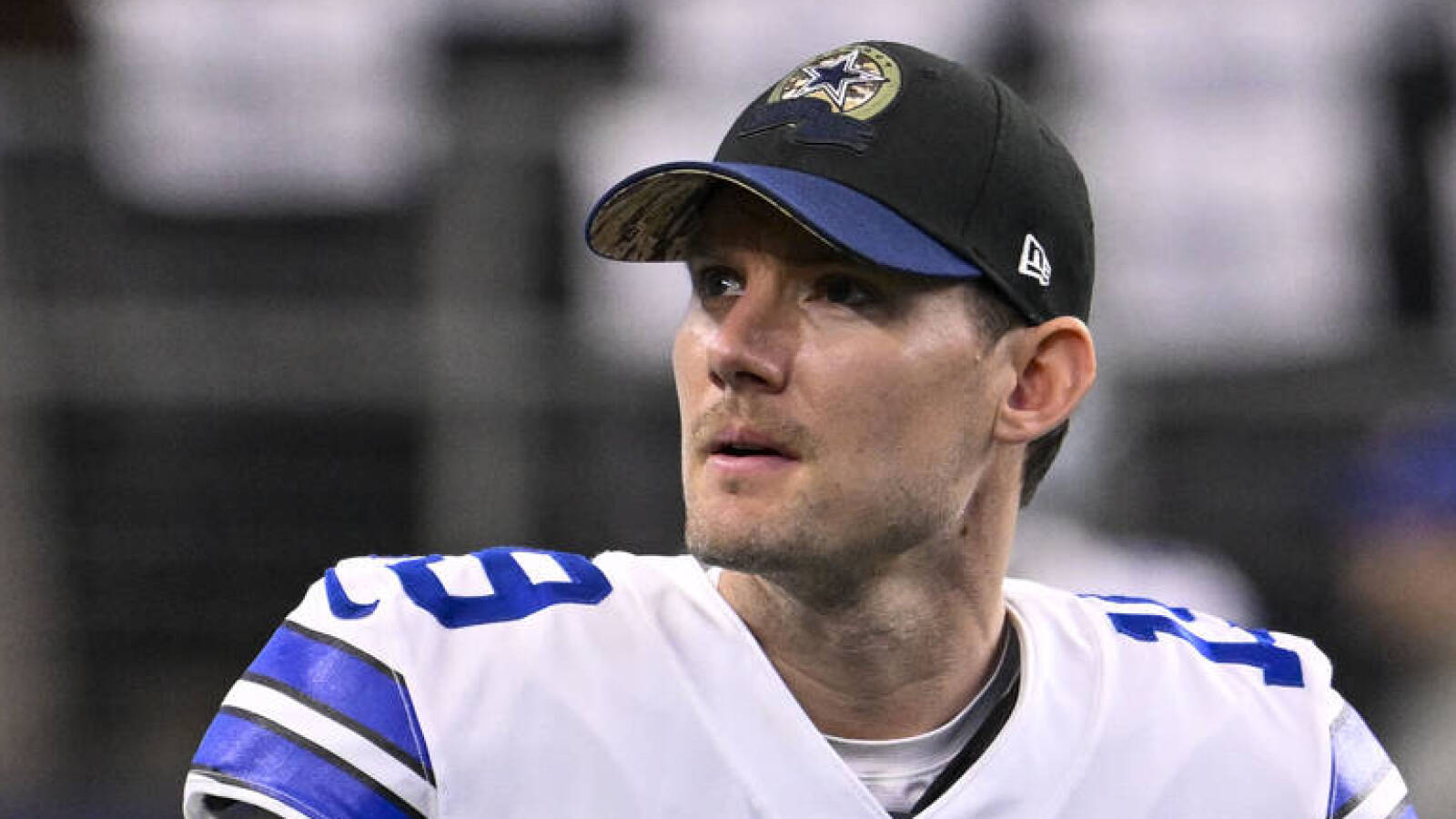 49ers involved in pregame confrontation with Cowboys' Maher
Ahead of Sunday's NFC Divisional Round playoff between the Dallas Cowboys and San Francisco 49ers, the two sides were involved in a little brouhaha. 
According to Michael Gehlken of the Dallas Morning News, members of the 49ers were reportedly unhappy with the Cowboys and kicker Brett Maher for warming up on San Francisco's side of the field. 
Perhaps the 49ers were engaging in a bit of gamesmanship. Last week, Maher missed four consecutive point-after attempts, leading the Cowboys to sign a kicker, Tristian Vizcaino, to their practice squad. 
Though, the Cowboys didn't activate Vizcaino for Sunday, choosing to ride with Maher instead.
Maher will undoubtedly be under the microscope Sunday after last week's debacle. 
Before his sudden downswing, Maher had missed only three extra points and went 29-of-32 on field goal attempts coming into last week's wild-card game. 
Watching Maher's warmup kicks, Tim Kawakami of The Athletic reported that the kicker missed a 43-yarder by "about 20 feet." 
After missing two more kicks, Cowboys owner Jerry Jones interrupted Maher's session for a little chat, sure to help the kicker gain some confidence. 
The pregame disagreement may help breathe new life into the legendary playoff rivalry between the 49ers and the Cowboys. 
The two teams have met seven times in the postseason. In five of those meetings, the winner eventually hoisted the Lombardi Trophy. 
The 49ers and Cowboys matched up in the playoffs for three straight seasons in the 1990s, with their last meeting coming in 1995. 
Since then, the two squads have played 14 times in the regular season. The Cowboys have an 8-6 mark against the 49ers, winning three of the previous four games.