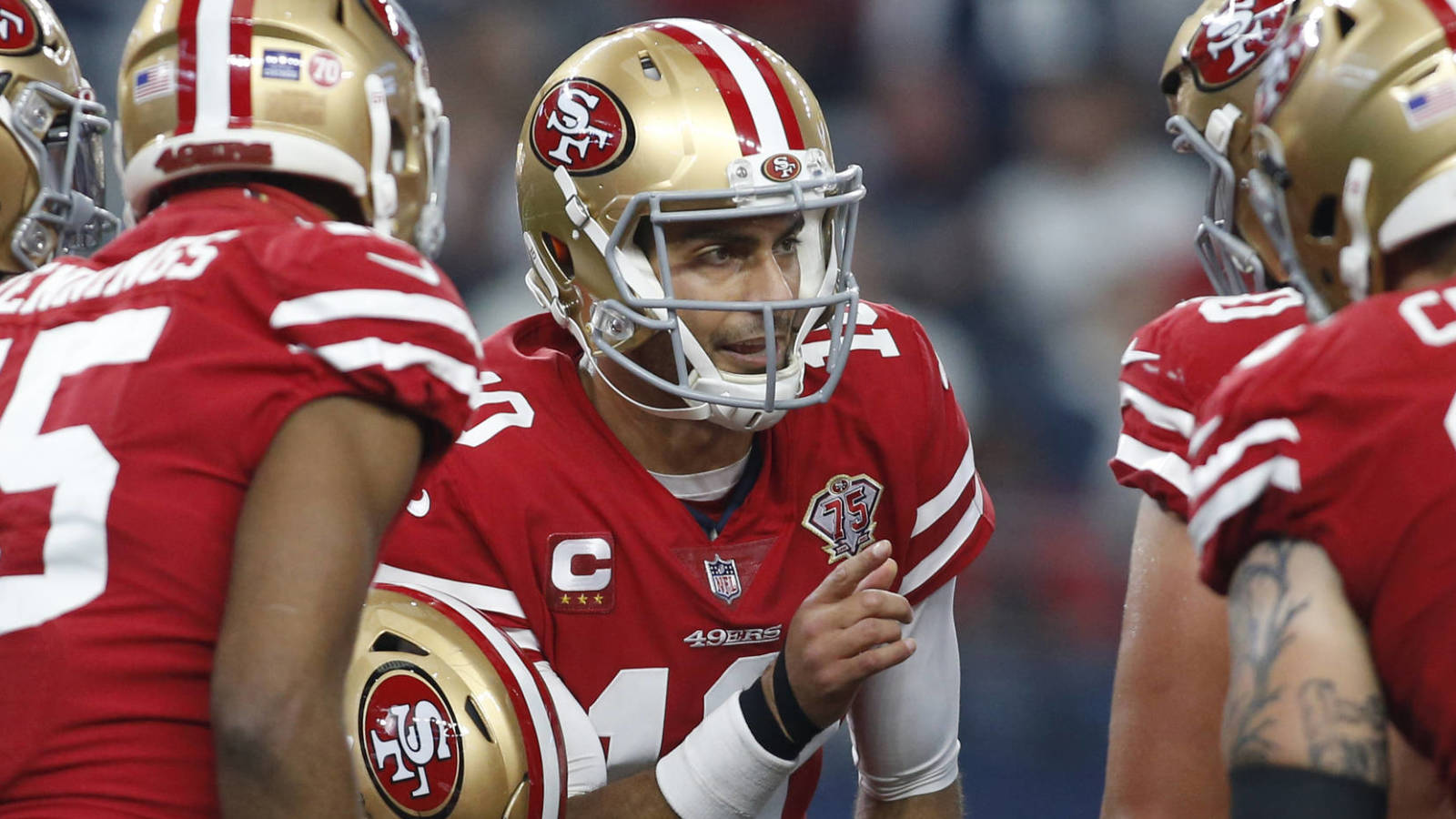 49ers QB Jimmy Garoppolo has sprain in throwing shoulder
San Francisco 49ers quarterback Jimmy Garoppolo is playing through a Grade 3 sprain of the ulnar collateral ligament in his right thumb and chipped bone, and he committed a few regrettable errors during Sunday's playoff victory at the Dallas Cowboys that set up a matchup at the Green Bay Packers this coming Saturday night. 
It appears Garoppolo is dealing with another physical setback coming off wild-card weekend. 
According to Josh Alper of Pro Football Talk, San Francisco head coach Kyle Shanahan told reporters Monday that Garoppolo sprained his right (throwing) shoulder in the second quarter of Sunday's win. Shanahan added he expects Garoppolo to practice Tuesday and that the sprain is considered a "slight" one. 
"He had to play through some pain and stuff, but he ended up checking out alright," Shanahan explained, per David Bonilla of 49ers WebZone. 
Garoppolo never exited Sunday's contest because of the issue and completed 16-of-25 passes for 172 yards with no touchdowns and one interception against Dallas. Rookie Trey Lance is the next man up on the depth chart, but Shanahan has left zero doubt he's sticking with a banged-up Jimmy G as long as the veteran is cleared by the team's medical staff.