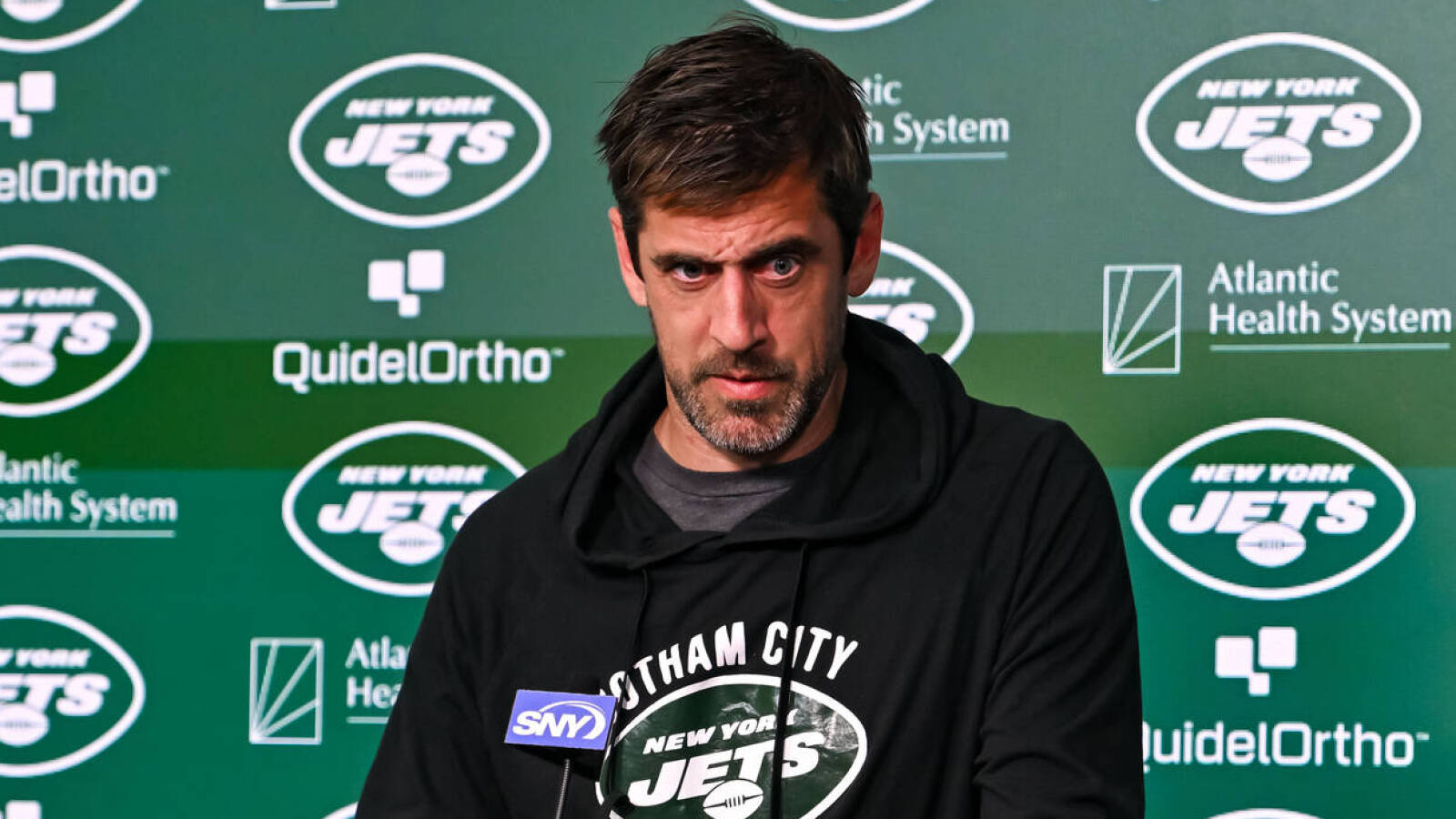 Aaron Rodgers explains leadership philosophy 
New York Jets quarterback Aaron Rodgers is building positive chemistry with new teammates but made it known he'll lay the hammer down, if necessary, during the season. 
"I care more about being respected, especially by my teammates, than liked," Rodgers told Adam Schein of SiriusXM's Mad Dog Radio, per Justin Terranova of the New York Post. "Every great leader, that needs to be the focus. If you are worried about being liked over being respected then you are never going to stand for anything and you are not going to get respected… More people will like you and appreciate you because we have those boundaries with the things you truly, truly believe in and willing to stand up for them." 
Rodgers seemingly has enjoyed being well-liked by New York fans this spring. As mentioned by ESPN, the four-time NFL Most Valuable Player received loud ovations while attending New York Rangers and New York Knicks playoff games shortly after the Green Bay Packers traded him to the Jets. 
More recently, cornerback D.J. Reed shared how Rodgers asked Reed about his baby after the 39-year-old began working out at the team facility. 
"Which I thought was cool because I'm like, 'How do you know about that?' But he's a smart guy, he be tuned in," Reed explained. 
Rodgers noted to Schein how he hasn't been afraid to speak his mind during weekly appearances on "The Pat McAfee Show" and indicated Jets players should expect the same from him once practice sessions begin to matter later in the year. 
"Some people like it, some people don't," Rodgers said about his outspoken personality. "Not everybody is into plant medicine, not everybody is into reading books, not everybody likes it that I say the occasional metaphor, but that's fine." 
Ryan Glasspiegel of the New York Post previously pointed out how Rodgers has "won" news conferences since joining the Jets and has been loving life with the organization over the past month. 
Eventually, Rodgers and the Jets will experience hardships that come with every NFL season, and how he responds to such setbacks will go a long way in determining if the Jets meet the expectations hovering over them with a future Hall of Famer at the sport's most important position.