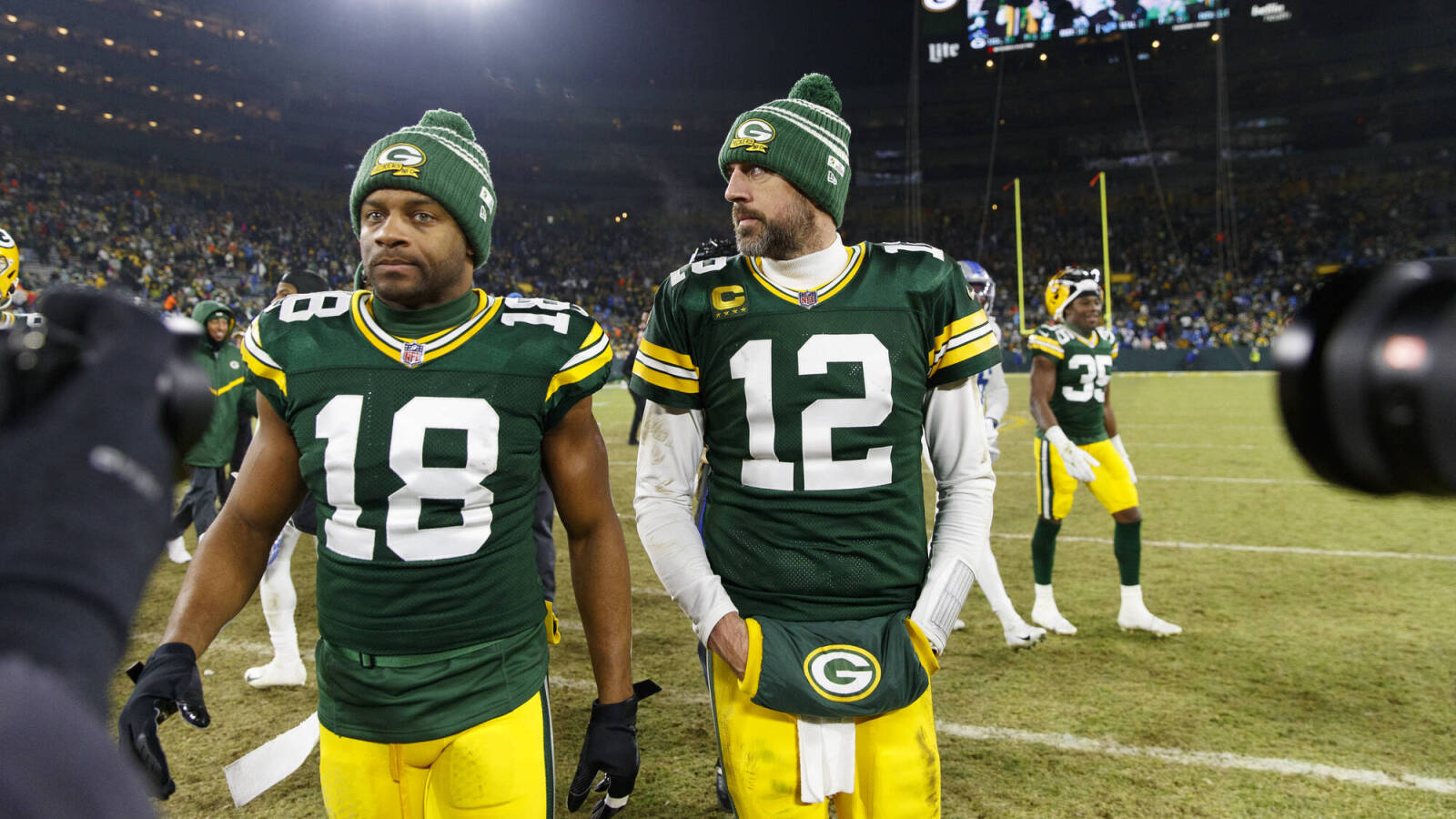 Aaron Rodgers reveals what it would take for him to return to Packers
Aaron Rodgers has yet to decide whether he will play in the NFL next season, and the star quarterback is once again leaving all of his options open.
Rodgers discussed his future during a Tuesday appearance on "The Pat McAfee Show." He emphatically stated that he has no interest in being part of a rebuild if that is the direction the Green Bay Packers want to go.
"If there's a rebuild, I won't be a part of that," Rodgers said. "There's a couple of teams maybe who might say, 'Yeah, we're rebuilding. We finished at the bottom of the league and obviously, we're gonna start over.' … Most teams in the middle of the pack aren't gonna say they're gonna rebuild unless they have a crazy (salary) cap situation."
If the Packers were planning to rebuild, they would probably look to trade Rodgers. They still have former first-round pick Jordan Love waiting patiently on the bench, and Rodgers indicated that he has been given no assurances Green Bay wants him back as a starter in 2023.
Even if the Packers want him to return, Rodgers said he would have to be confident the team can contend for a Super Bowl.
"If they want to go younger and think Jordan's ready to go, then that might be the way they want to go. If that's the case and I still want to play, then there's only one option, right? That's to play somewhere else," Rodgers added. "If it's not and they (still want me to play), then it would have to be the right situation with what the roster looks like and if we can win it all. There's no point in coming back if you don't think you can win it all."
You can hear more of Rodgers' comments below: