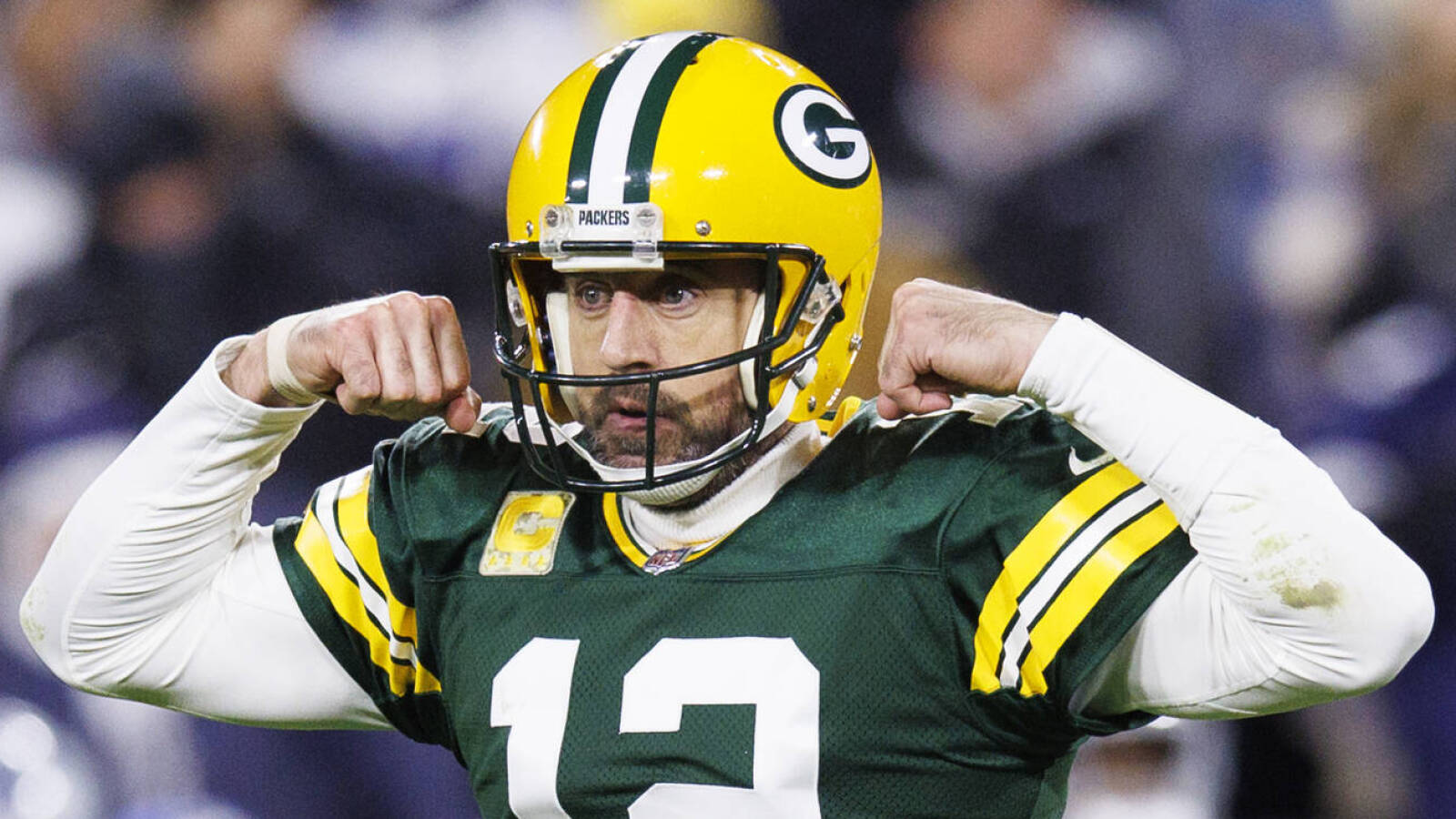 Aaron Rodgers says he doesn't know when he'll retire
If Green Bay Packers quarterback Aaron Rodgers is thinking about retiring soon, he's not yet ready to reveal the news. 
"When you're in it, obviously the focus is on the season," Rodgers responded when asked about possibly embracing a life outside of the NFL during his weekly appearance on "The Pat McAfee Show," per Hunter Hodies of The Spun. "The focus is on the preparation. That doesn't change but it also doesn't change the fact that you can't have interests outside of the game that you take your mind to from time to time. There is life outside of football during the season and I think it's important to keep that balance. I'm not looking forward to the end and life, after football is going to be a tough transition but I don't know when that's gonna be."
Rodgers signed a massive contract extension with the Packers this past March but then raised eyebrows when he admitted he thinks about retirement "all the time" at this stage of his life. While the four-time NFL MVP later said he "definitely" wants to finish his career with the Packers, that was before Green Bay began the ongoing campaign with a 4-7 record. 
For a piece published on Nov. 9, ESPN's Rob Demovsky pointed out that Rodgers would forfeit the $58.3 million option bonus and any further compensation attached to his contract if he retires after the season. Thus, individuals such as Cody Benjamin of CBS Sports are likely correct in suggesting it's more likely the 38-year-old would request a trade than ride off into the sunset of retirement this winter.
Per ESPN stats, Rodgers is sixth in the NFL with 2,542 passing yards and fourth with 19 touchdown passes this season. He's 11th among qualified quarterbacks with a 93.2 passer rating and a shocking 26th with a 41.8 total QBR.