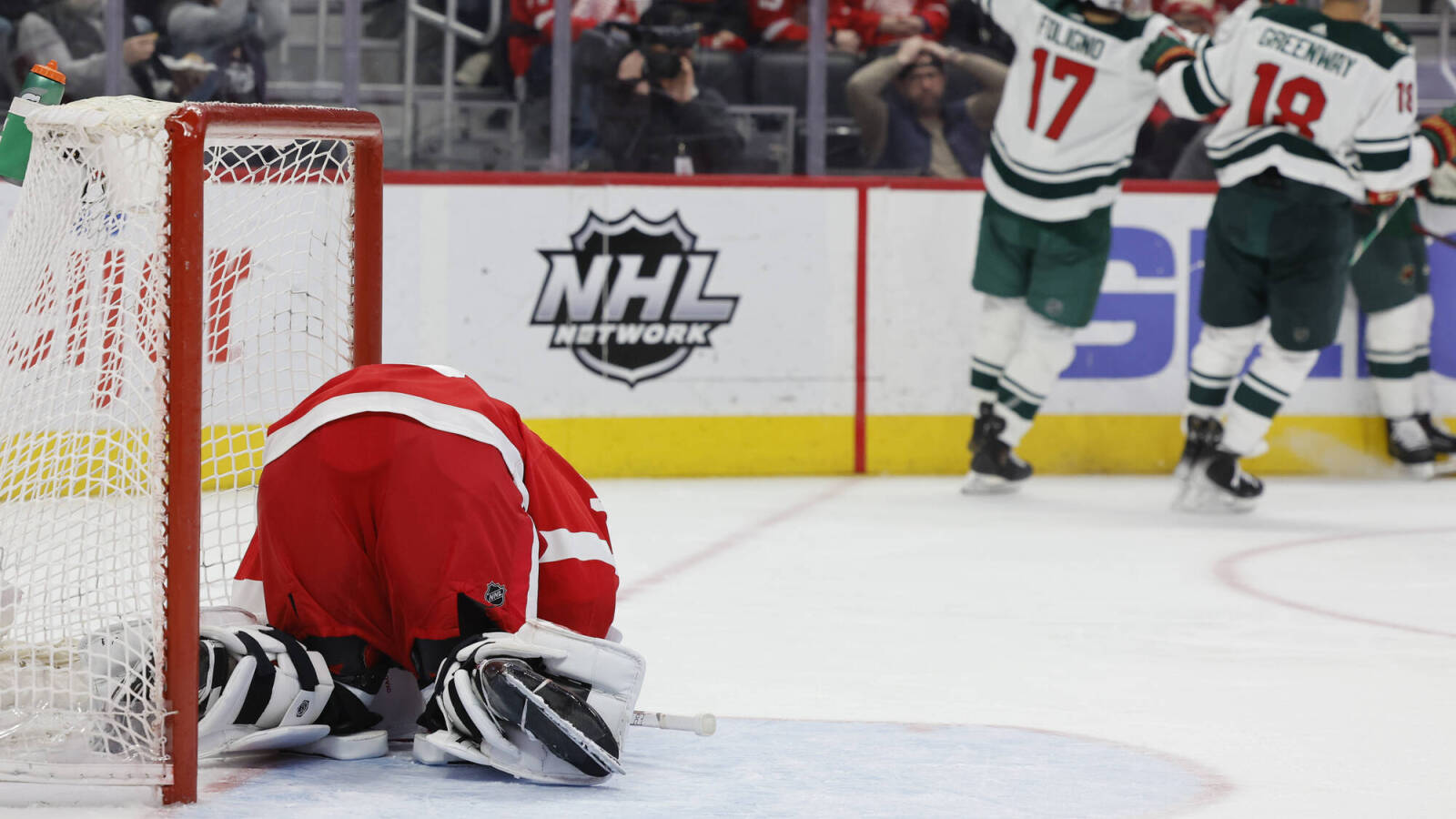 Alex Nedeljkovic mishandles bouncing puck, causes own goal
It's safe to say that Alex Nedeljkovic's season with the Red Wings could be going better.
The American goaltender had a moment he'd probably like to forget, as he accidentally scored on himself in a game against the Minnesota Wild this evening to put the Wild up 2-1.
After a failed stretch pass resulted into a deflected dump and chase, Nedeljkovic stepped a couple of feet outside his crease in an attempt to settle the puck down. The result? It bounced off his own stick, slipped through his own legs, and ended up in the back of the net.
As far as brutal misplays by goalies that resulted in goals goes, that has to be up there as one of the worst. Not only was it going wide, but it was self-inflicted and a very risky play considering how it was bouncing.
Nedeljkovic clearly wasn't happy afterwards either, as he then attempted to get into a fight with Wild goalie Cam Talbot, but the refs broke it up well before anything could happen. Between the assist and scoring on himself, he may have been trying to go for the Gordie Howe hat trick.
After a strong rookie season that got him nominated for the Calder, it's been a bit of a sophomore slump for the netminder since getting traded in the offseason from the Carolina Hurricanes, as he has a 15-17-5 record with the Wings, and a .901 save percentage.