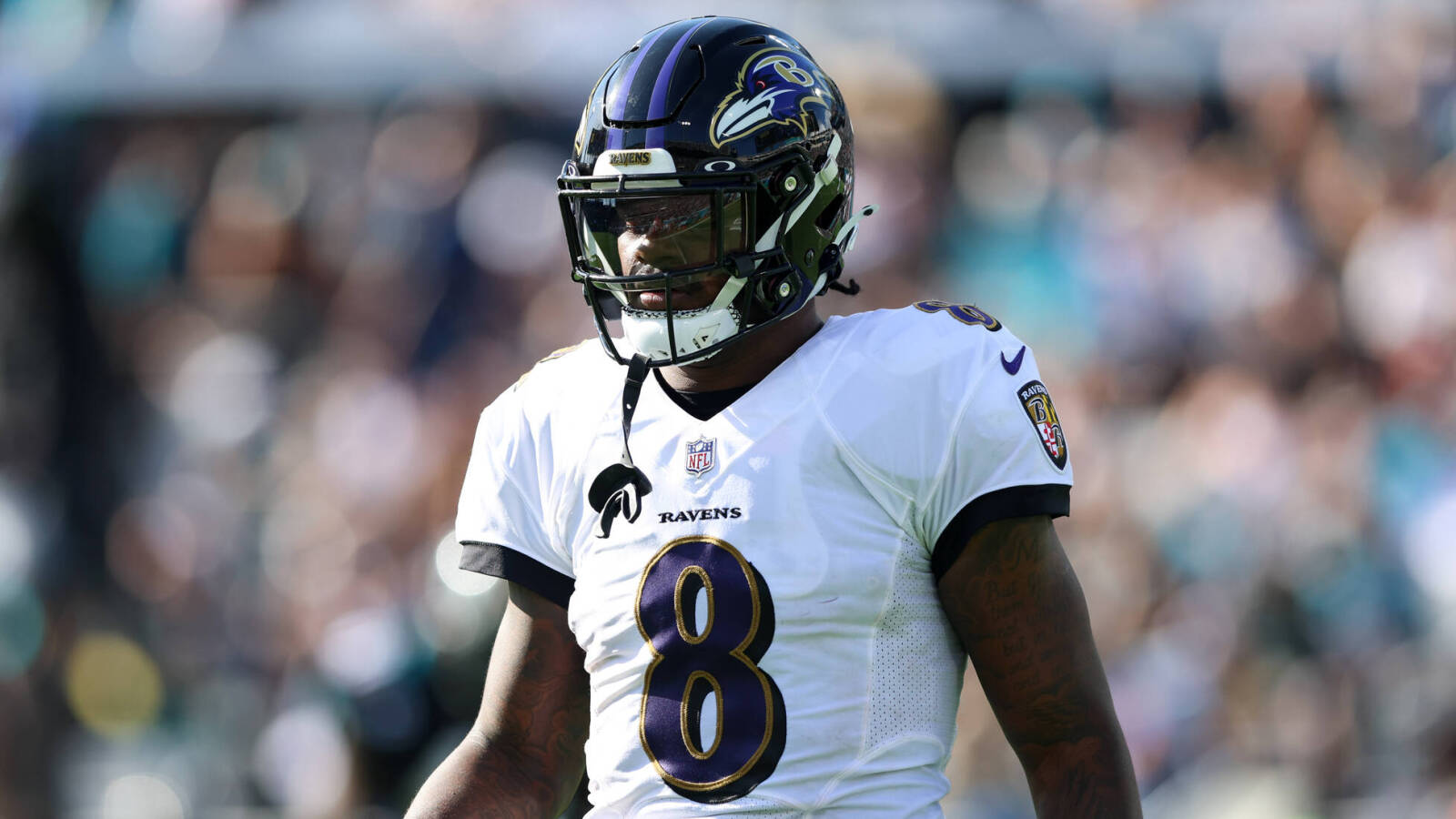 All eyes turn to Lamar Jackson's contract after Ravens' loss
Quarterback Lamar Jackson took to Instagram not long after the Baltimore Ravens fell to the Cincinnati Bengals 24-17 in Sunday night's wild-card playoff game.
According to Mike Florio of Pro Football Talk, Jackson shared the following words via his Instagram story on Monday morning: 
"When you have something good, you don't play with it. You don't take chances losing it. You don't neglect it. When you have something good, you pour into it. You appreciate it. Because when you take care of something good, that good thing takes care of you too." 
The suggestion is that Jackson was referencing the fact that the Ravens reportedly didn't match his offseason asking price of a fully guaranteed contract similar to what the Cleveland Browns gave Deshaun Watson after the Browns traded with the Houston Texans for Watson last March. Florio added that the two sides could get a deal done "in the coming weeks," but he also pointed out the Ravens could use the franchise tag to retain Jackson's rights before the 26-year-old in the final months of his rookie contract hits free agency. 
Jackson last played for Baltimore in Week 13 and missed six straight games, including Sunday's postseason loss, due to a knee injury. Ravens wide receiver Sammy Watkins appeared to call Jackson out regarding the physical setback last week ahead of the showdown in Cincinnati, and retired quarterback Michael Vick made it known on Saturday he believed the Most Valuable Player for the 2019 season should play against the Bengals while wearing a brace. 
Per ESPN stats, Jackson ended the 2022 regular season tied for 15th among qualified quarterbacks with a 91.1 passer rating and ninth with a 59.5 total QBR. He threw 17 touchdown passes with seven interceptions in fewer than 12 total games, he was second among signal-callers with 764 rushing yards, and he tallied three additional scores on the ground. 
Some believe the fact that Jackson didn't travel with the Ravens for Sunday's playoff game shows he's not fully dedicated to remaining with his current employer on a long-term basis. His social-media activity on Monday will likely do little to silence such chatter following Baltimore's seven-point loss at Paycor Stadium.