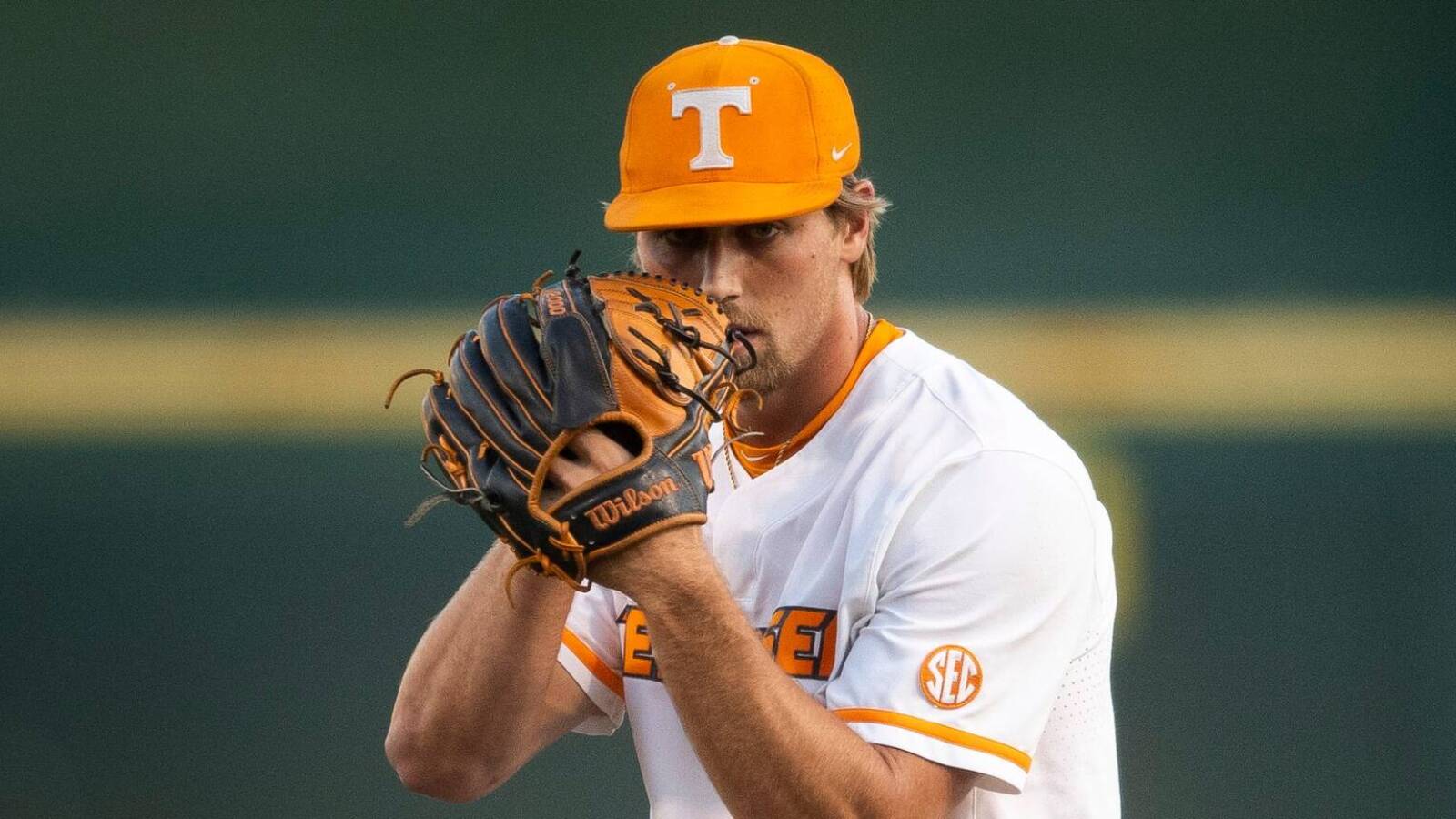 Angels prospect looks to break radar guns
Owner of the fastest pitch in college baseball history, Los Angeles Angels prospect Ben Joyce is hoping to turn heads during his first spring training as a professional.
When talking to MLB.com's Rhett Bollinger, he was asked if he can top the 105.5 mph he threw in college. 
"I think I can get there and maybe even a little more. Everything feels great. I don't see why not," Joyce responded.
Not only can he reach triple digits with ease, but Joyce has also been working on a new pitch to add to his arsenal. 
"I've had a sweeping one in the past. So they tried to get more of a harder one; it's more of a cutter action. So I'm throwing that as well."
With the majors in sight, Joyce explained what it would mean to make it there this year. 
"It's a big goal of mine, just trying to make an impact as soon as possible. The faster I can get up there, the better for me." 
A standout at Tennessee, he was able to get a small taste of the minor league last year. 
Joyce would have 20 strikeouts in 13 innings while only giving up three runs in Double-A playing for the Rocket City Trash Pandas.
Another benefit Joyce now has is analytics. The game of baseball is evolving and having all of the data at your fingertips allows you to fine-tune your game more than ever.
"That's something I've learned a lot more about in professional baseball. We didn't use those much at Tennessee." Joyce said when asked about analytics.
With Carlos Estevez the reported favorite for the closer position, Joyce won't need to be rushed to the majors. Stuff like his doesn't sit in the minor leagues too long, and teams will always find ways to get electric arms in their bullpen.