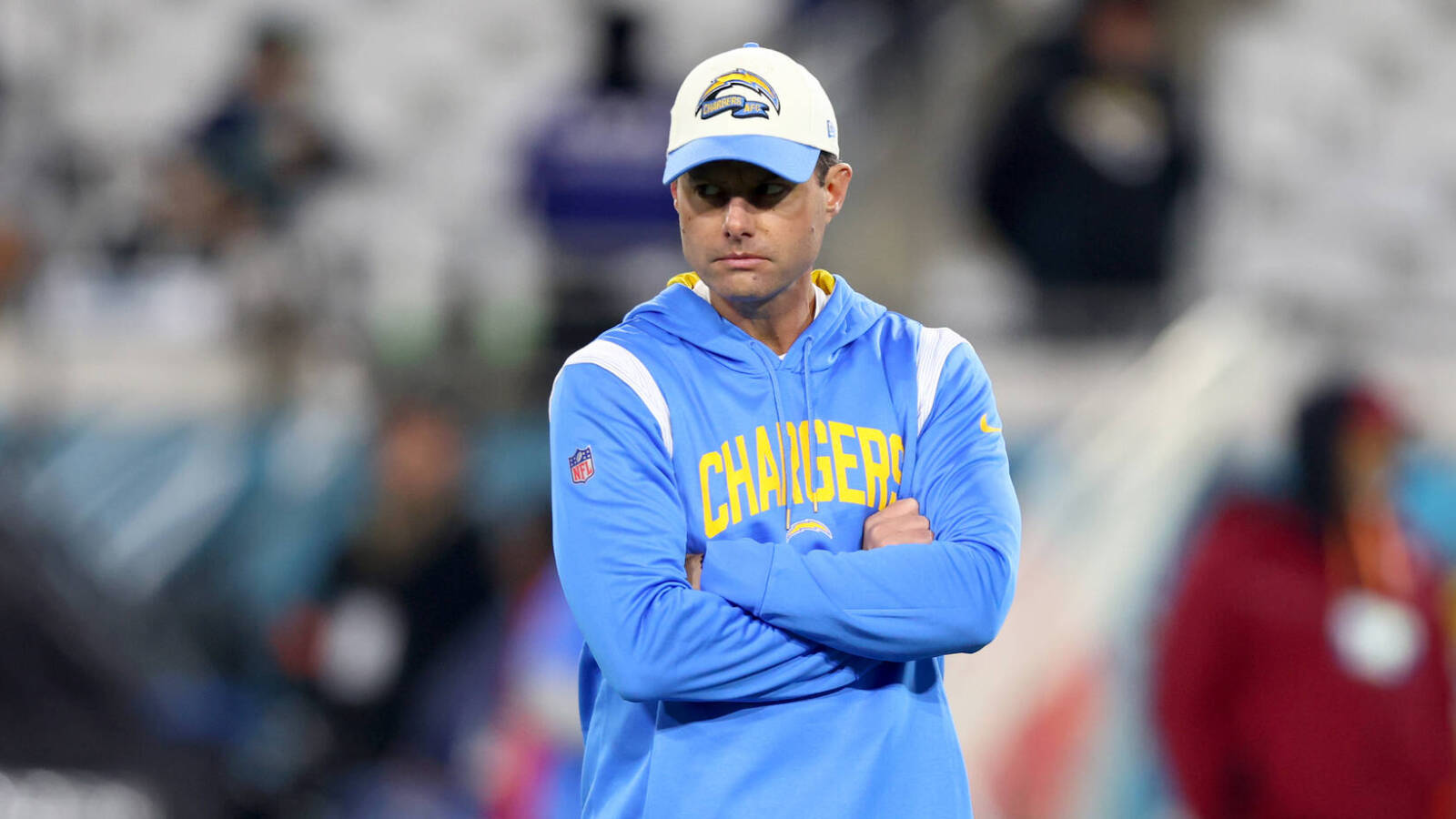 Another promising Chargers season ends in brutal disappointment
This was supposed to be the year the Los Angeles Chargers showed us they were something different.
In the end, they showed us exactly what they always have been. A team that always seems to turn promise and potential into unbelievable disappointment.
Their season came to a stunning end on Saturday night in a 31-30 loss to the Jacksonville Jaguars that saw them blow one of the largest leads in NFL playoff history. 
It continues what has been one of the most tortured franchises and fan bases in modern NFL history.
Every year we go through the same cycle with them. We see a team that has a franchise quarterback, whether it be Drew Brews, Phillip Rivers, or Justin Herbert, and a roster that looks like a contender on paper. Every year we look at them as a playoff lock or a potential Super Bowl team.
And then it turns into nothing.
And it is not like this is a team that keeps getting close, knocks on the door, and just falls short by bad luck. They never get close. Since the start of the 2010 season, they have just three playoff appearances and only two postseason wins.
Nearly 25 years of three of the more talented quarterbacks in recent league history has produced zero Super Bowl appearances and one AFC Championship game appearance. 
It is always something different. Sometimes bad special teams or bad luck ruins a great offense and defense. Sometimes it is injuries. Sometimes it is coaching.
The latter issue seems to be the problem now as Brandon Staley continues to look in over his head just two years on the job. His aggressiveness cost the Chargers a handful of games last year to miss the playoffs entirely. This year his decision to play starters in a meaningless game cost him Mike Williams for the playoffs. 
It is a never-ending cycle.
The faces and names change.
The results always stay the same.