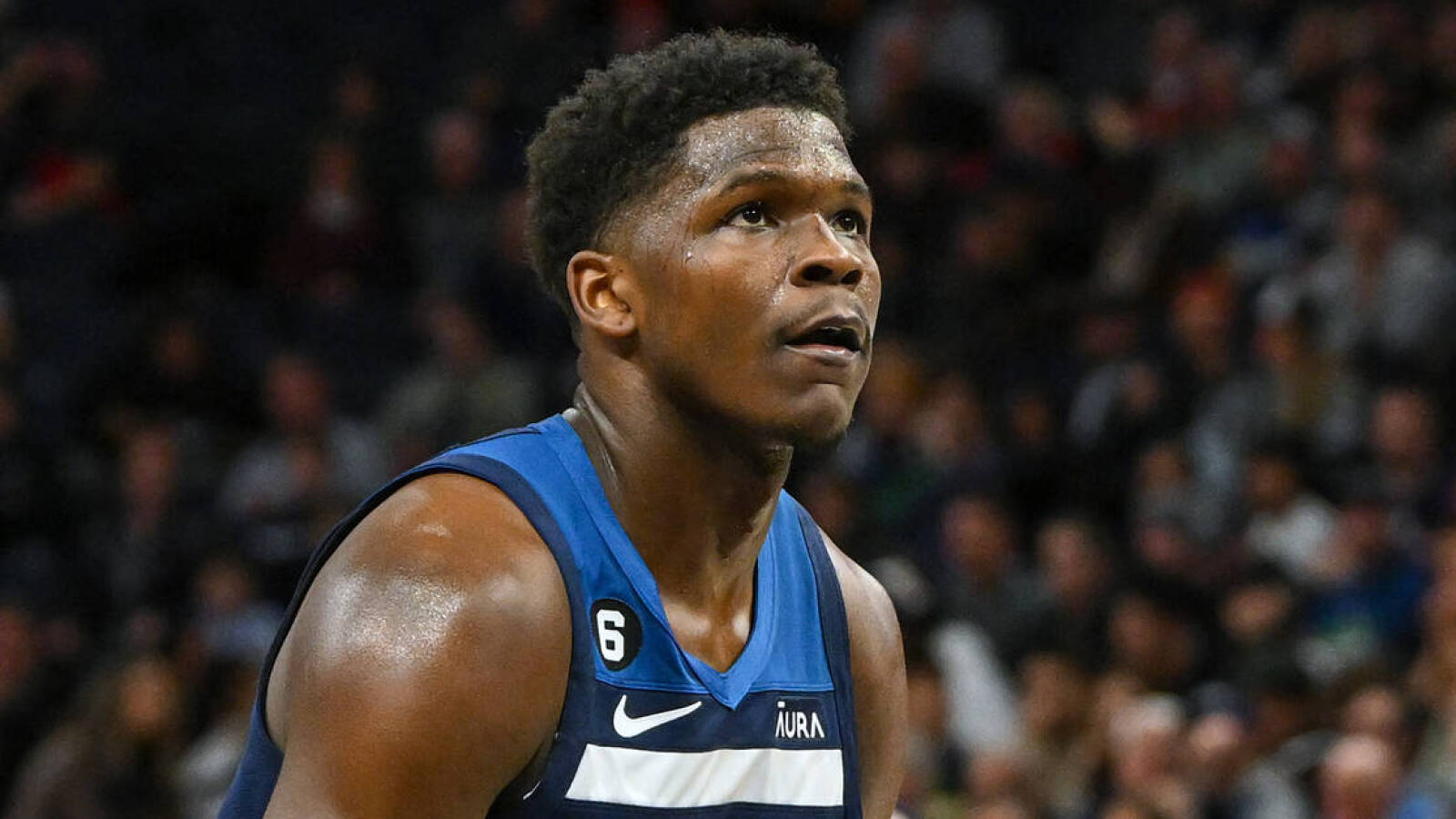 Anthony Edwards kicked the Grizzlies out of Minnesota
Two Memphis Grizzlies got tossed Wednesday night. Anthony Edwards was there to cheer and dap them up.
Dillon Brooks and Ja Morant both got ejected late in the Minnesota Timberwolves' 109-101 win over the Memphis Grizzlies. Edwards was personally responsible for Brooks going out. First, Brooks hit Edwards in the face, and the players drew double technicals after yelling at each other.
Edwards responded with two driving layups on Brooks sandwiched around an alley-oop dunk to Rudy Gobert as Brooks scrambled to recover.
When Brooks fouled Edwards on his next drive to the hoop, Brooks had had enough. He harangued the officials so much that he drew a second technical foul and an ejection, while Edwards stood at the free throw line encouraging the crowd to get loud as Brooks exited.
Moments later, Ja Morant also got ejected for arguing, and he took a moment to fist bump Edwards on his way off the court.
Edwards had 17 points in the 4th quarter, with eight points and an assist coming after Brooks' face shot. It's another chapter in the burgeoning Grizzlies-Timberwolves rivalry that started with a hard-fought first-round series last year. Edwards and Morant seem like friendly rivals, as seen with Ja's dad congratulating Edwards after Game 4 last spring.
With Brooks, it's a less friendly rivalry. Edwards won this round, but these teams feel destined to meet again in April.