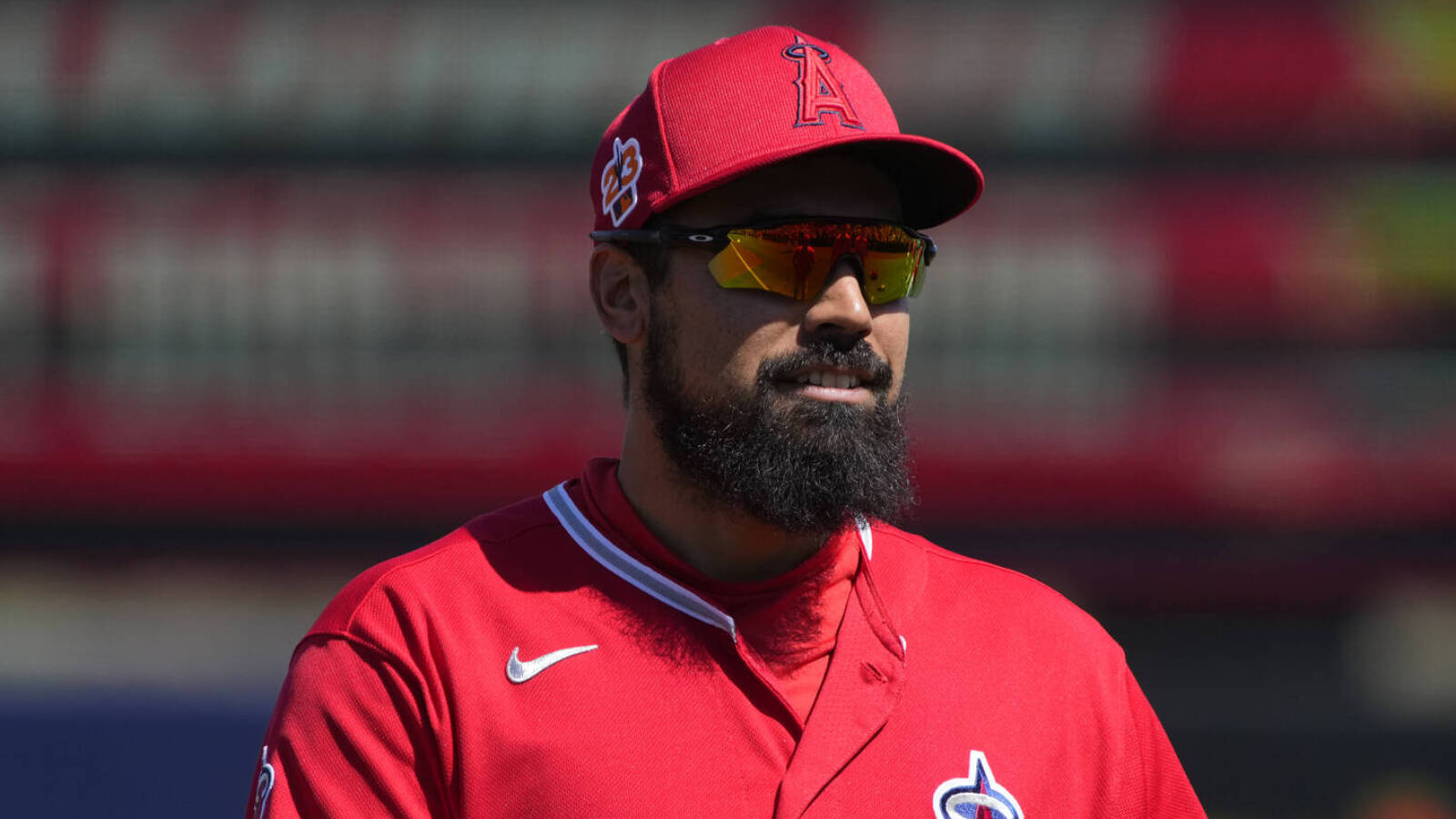 Anthony Rendon may face consequences for incident with fan
After a heated confrontation with a fan on Opening Day, Los Angeles Angels third baseman Anthony Rendon may be in hot water with MLB. 
Shortly after a viral video emerged of Rendon grabbing and attempting to hit an Oakland Athletics fan, an MLB spokesman said the league was investigating the incident. 
The Angels have yet to comment, but Jeff Fletcher of the Orange County Register says Rendon could address the situation as soon as Saturday. 
Rendon was captured on video grabbing an A's fan aggressively by the shirt after the Angels' 2-1 Opening Day loss on Thursday. The two exchanged words as Rendon pulled the fan closer before taking a swipe at his face. 
The Oakland Police Department has also opened an investigation, according to TMZ Sports. 
"Although we are still unaware who the victim is, surveillance video of the incident has surfaced," an Oakland Police Department spokesperson said in a statement to TMZ Sports. "As a result, OPD created an incident, made a report, and is actively investigating."
It's unclear what discipline Rendon may face from the league, if any. However, MLB has a chance to set a precedent. 
There is no excusing poor fan behavior, but Rendon crossed a line no player should. That's not to say that fans can say whatever they please, but Rendon should probably face a stiff punishment. 
Neither the fan nor Rendon is in the right here, and the apparent lack of security at Oakland Coliseum probably didn't help. Nevertheless, it's an ugly blemish on the first day of the season and one MLB will likely want to clean up quickly. 
Rendon's time with the Angels hasn't gone well. Along with Thursday's unflattering look, Rendon has done little to live up to the $245 million price tag L.A. paid in 2020. 
Over three seasons with the Angels, the 33-year-old has played in only 157 games, slashing .252/.359/420 with 20 home runs and 89 RBI.