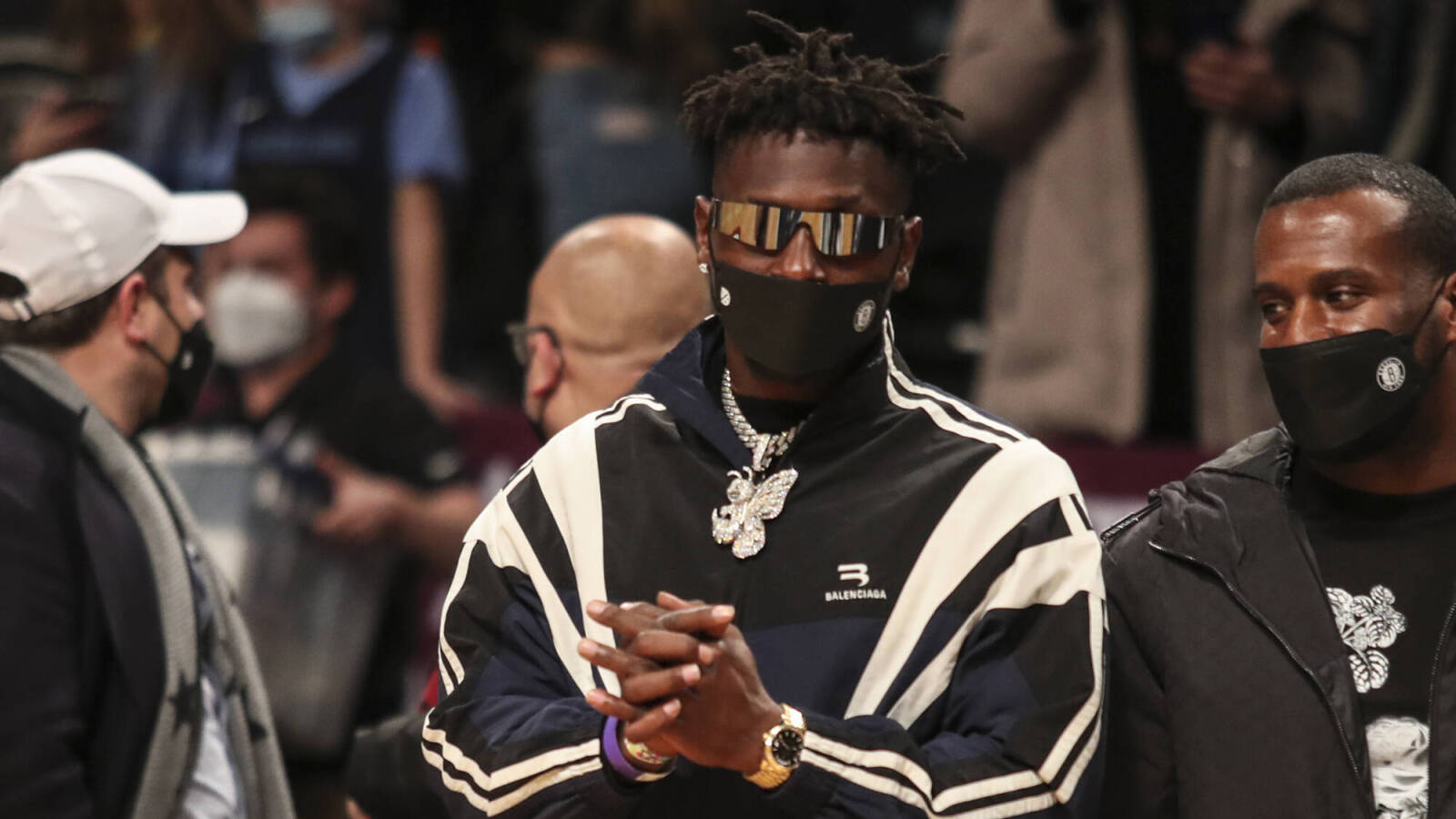 Antonio Brown's 365 days of lunacy continue with latest arrest warrant
Antonio Brown is making headlines off the field for all the wrong reasons — again.
ESPN's Jenna Laine reported Thursday that on Tuesday, a judge "denied a petition for a temporary risk protection order to prevent him from possessing firearms or ammunition if he was considered a threat to himself or others."
The seven-time Pro Bowler hasn't played an NFL game since his Week 17 of last season — when he stripped off his jersey, shoulder pads, gloves and undershirt on the sideline, tossed many of the items to fans in the crowd and danced across the end zone while throwing up "peace" signs to the folks before leaving the field.
Friday will be 11 months since the Week 17 tilt between the Tampa Bay Buccaneers and New York Jets, but it will also mark exactly one year since he was suspended three games for having a fake COVID-19 vaccination card. 
After returning from suspension in Week 16 last season and departing the next contest early, the Bucs finally released Brown on Jan. 6.
"AB's" wild winter would only lead to a strange spring and perhaps even stranger summer. 
The 34-year-old free agent spent much of the summer seeing rumors of whether or not one more team would be desperate enough to take on the all-time talent, and then when no club signed him, he started his monthslong bashing of former teammate Tom Brady.
In mid-August, Brown took to social media to bash Brady, and as the Bucs struggled on the field and reports continued to come out on the quarterback's difficulties in his personal life, Brown took advantage of the opportunity. The wideout has also used his free time to take shots at his former Tampa Bay coach, Bruce Arians.
The latest news on Brown isn't his first time being in trouble with the law. In November, he was ordered to pay $1.2 million to a moving truck driver, following his arrest assault. Brown received two years' probation, but that was terminated one year early for good behavior.
We'll see if the newest troubling developments for Brown officially ends his NFL career.