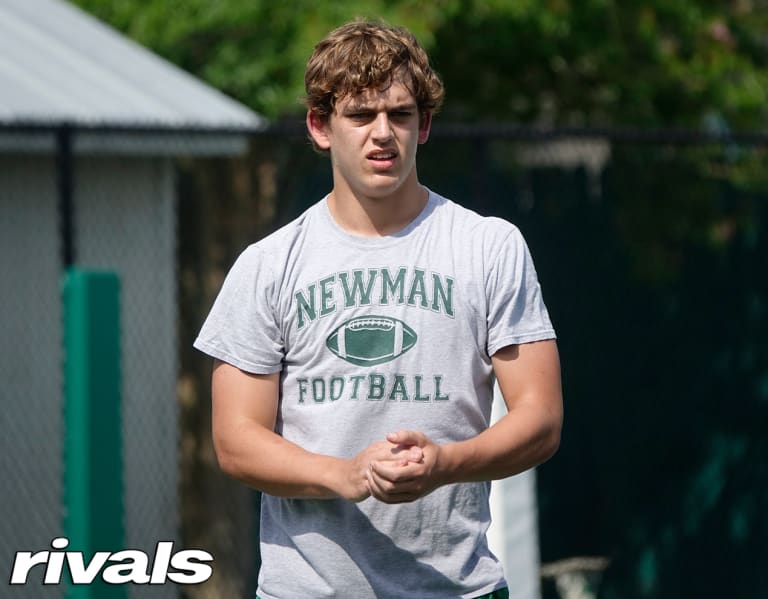 Arch Manning directed his recruitment like a skilled QB
By not doing many events and by not doing many interviews, Manning captivated the recruiting world in a different way – by not being everywhere and talking to everybody.
In a world of social media and chasing early NIL deals and publicity, Manning has gone through the recruiting process largely in the shadows. Which seemed perfectly fine with him and his family.
All along the way, the five-star quarterback was picking the brains of some of the smartest football minds in college football.
The nephew of Peyton and Eli Manning and the grandson of Archie Manning, the New Orleans Isidore Newman quarterback sat with Alabama's Nick Saban and Georgia's Kirby Smart and Texas' Steve Sarkisian and all their assistants and asked the tough questions, the probing ones.
Forget rolling out the red carpet and doing photoshoots in front of exotic cars – some of that went on as well as the five-star quarterback went on some visits – but Manning wanted something else from this process.
During that sitdown with Stewart, Manning's high school coach talked about how Texas was recruiting Manning, breaking down film, answering questions, handling it so incredibly well from Sarkisian and especially position coach AJ Milwee. Manning felt comfortable with that staff and sees opportunity there even with former five-star and No. 1 Quinn Ewers as the current big fish in Austin.
Manning absolutely appreciated Saban showing up to one of his basketball games and not only hanging around but intently watching the entire time. The five-star quarterback had a tough time turning down Georgia because he loved Athens and the family knew there's a life outside football that Manning would have to enjoy as well.
His decision to pick Texas stands out in so many ways. Alabama is the King Kong of college football. Georgia is coming off a national championship and not slowing down. Both have won most of the recent team recruiting titles so their rosters are stacked.
The Longhorns went 5-7 last year and have one 10-win campaign in the last 12 seasons. Of his finalists, Texas was the biggest risk – but could have the biggest reward.
In the ultimate flex, the ultimate finale to Manning's recruitment which has been unlike any other ever, the five-star quarterback's one and only tweet on his profile where he follows no one, was his commitment announcement to Texas.
All along, Manning did it his way from the recruiting process to his commitment announcement. After his senior season, he'll do it his way in Austin – and Texas fans should be exuberant about it.