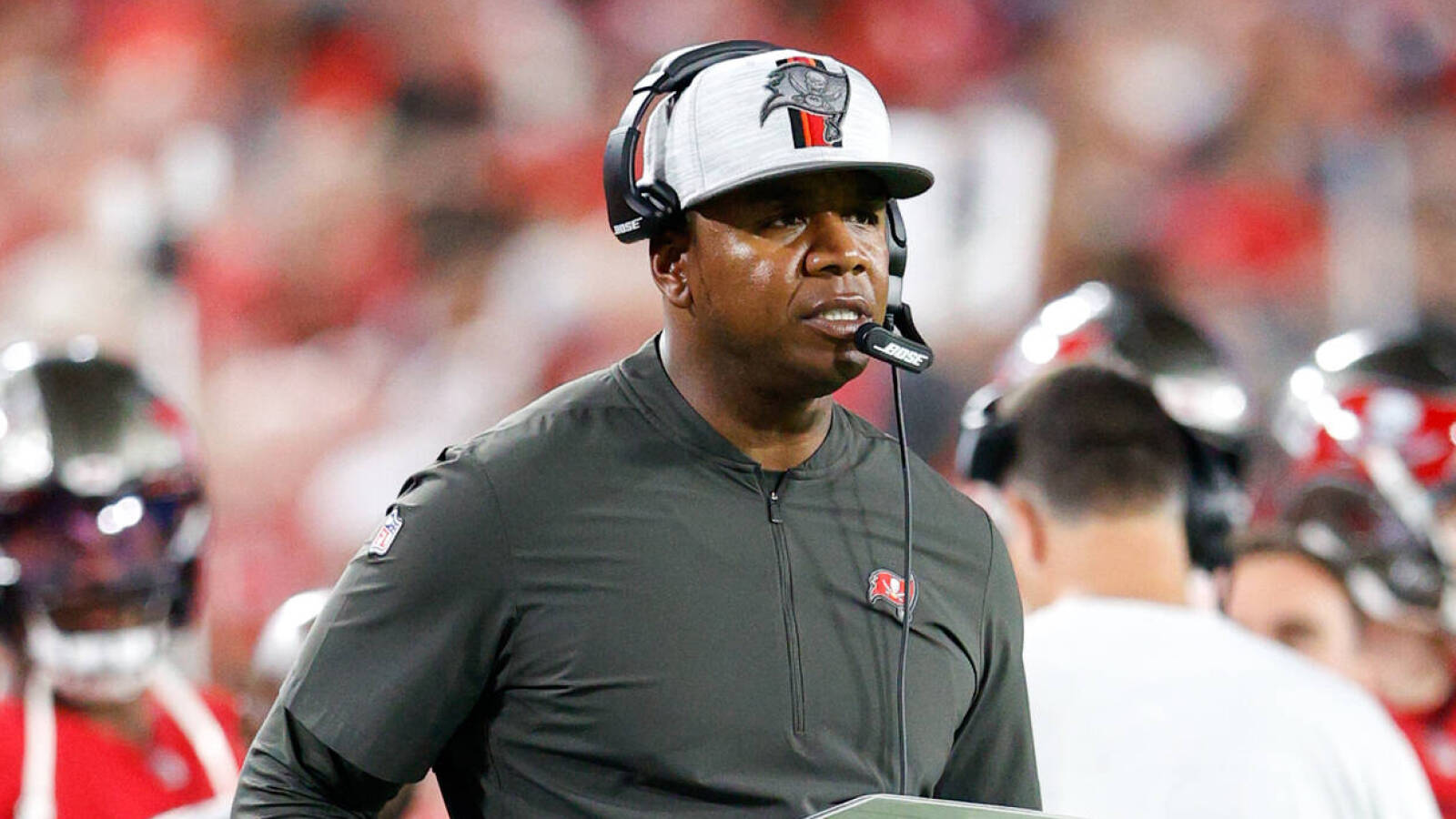 Arians: Leftwich deserves more credit for Bucs' success
Before Bruce Arians surprisingly stepped down as head coach of the Tampa Bay Buccaneers in late March, a report surfaced the previous month claiming that his relationship with seven-time Super Bowl champion and unretired quarterback Tom Brady "soured" during the 2021 NFL season, in part because Arians' Achilles injury allegedly affected his ability to prepare for games and left Brady and offensive coordinator Byron Leftwich creating strategies that were supposedly later struck down by the now-former coach.
Arians said last week he has a "great relationship" with the 44-year-old signal-caller and, per Charean Williams of Pro Football Talk, repeated those words during a Wednesday appearance on 98.7 FM Arizona's Sports Station. 
"You know me. I cuss them all out. We have a great relationship," Arians remarked about Brady. 
Interestingly, Arians also offered high praise for Leftwich and, in the process, may have taken somewhat of a swipe at those who routinely praised Brady throughout his first two seasons with the Buccaneers.
"I get credit and Brady gets way too much credit for what Byron does with our offense," Arians explained. "One of the reasons I hope he gets all the credit he deserves this year is to get a coaching gig; you know, he had about four or five teams real interested last year. … I would anticipate him to be a head coach real fast." 
While defensive coordinator Todd Bowles was promoted to the role of head coach, Leftwich remains the club's offensive coordinator for what may become Brady's final campaign as an active player. 
Arians also admitted during Wednesday's conversation that he reached out to legendary wide receiver Larry Fitzgerald about potentially joining the Buccaneers before January playoff games.