Aryna Sabalenka v Belinda Bencic scores; John Millman phone call to Alex de Minaur; Novak Djokovic secret note video
Aussie tennis star John Millman has revealed what he thinks Alex de Minaur needs to do to beat Novak Djokovic on Rod Laver Arena tonight.
The pair have never met before, and with the nine-time Australian Open winner nursing a hamstring niggle, Millman thinks de Minaur can prevail.
"I had lunch with him yesterday and I thought he was calmly confident," Millman said.
"He seemed relaxed, which is where you want to be if you are Alex de Minaur. I'm backing him in. 
"Maybe I'm showing my Australian bias but I think he is a good shot."
Millman said the Demon will look to test Djokovic's dodgy hammy early.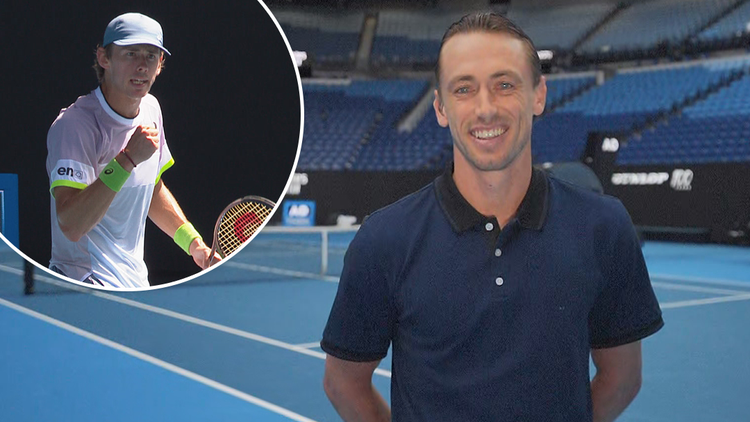 "He needs to make it physical from the onset (and) let Novak know he is ready to test that hamstring as much as possible," he said.
"Alex is one of the fastest guys on tour. He does such a good job of shrinking the court, using his wheels to get into those points and I think early on we will see some really physical rallies as he looks to draw the line in the sand."
Millman said de Minaur is another player who feeds off strong crowd support – in much the same way as Nick Kyrgios.
"He loves it. All we have to do is look at his Davis Cup results, especially in Australia. 
"He feeds off that crowd. He did great in the United Cup where he beat Rafael Nadal, and If you looked at the scenes there, he was using that crowd, using that energy.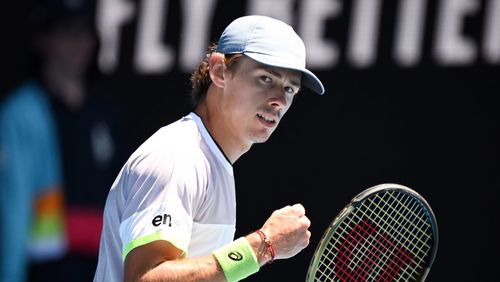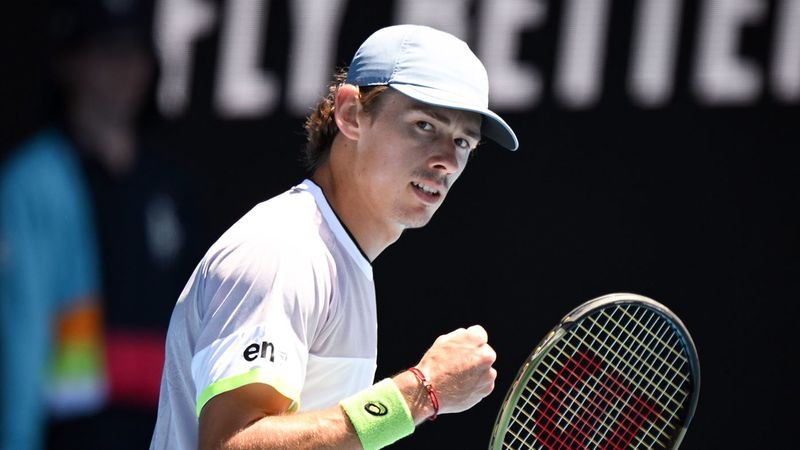 "No doubt he will have a really supportive and vocal crowd behind him and he will need every bit of it."
Should de Minaur get through Djokovic and book a quarter final spot, he will meet either Holder Rune or Andrey Rublev.
Millman said a better history against Rublev would mean de Minaur would likely prefer to play the Russian.
"He has a 2-1 head-to-head record with Andrey. He is yet to beat Holger Rune in their only encounter. 
"The young Dane is on the up – I think he would prefer to play Andrey Rublev but obviously has to get through the test tonight."
De Minaur will take on Djokovic on Rod Laver Arena from 7pm.