Australian Open 2023 LIVE results, day 10
For the early years of her career, Donna Vekic was known more for her relationship with three-time major winner Stan Wawrinka than for her own feats on the tennis court.
Vekic had burst onto the scene as a teenager and was considered a superstar in the making, but appeared to struggle with the attention, particularly after her personal life became front page news thanks to a crass sledge from Nick Kyrgios, who infuriated Wawrinka during a match at the Canadian Open in 2015.
Kyrgios was fined for telling Wawrinka, "(Thanasi) Kokkinakis banged your girlfriend. Sorry to tell you that, mate" – a line that reverberated through the tennis world after it emerged that the pair had to be separated in the locker room after the match.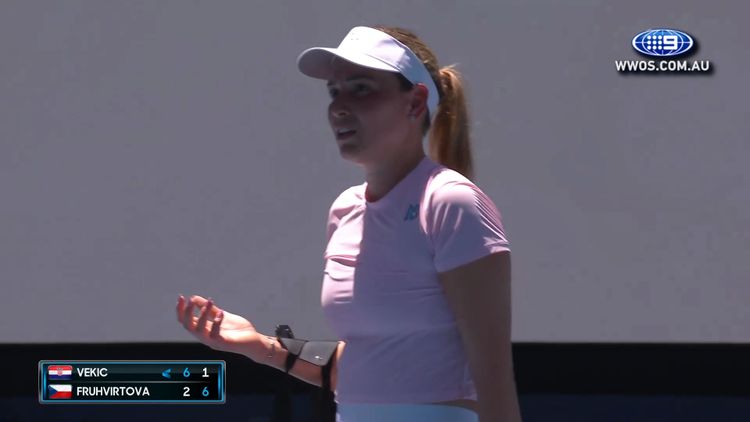 Vekic and Wawrinka stayed together long after that incident, but split after a four year relationship in 2019.
To that point she was still yet to crack the world's top 20 and has only ever done it briefly since, later the same year the pair split, when she reached her career high of 19.
Now aged 26, Vekic has slipped back to 60 in the rankings but for the first time in years at this Australian Open she again looks capable of something special, having equalled her career best grand slam result with a run to the quarter finals.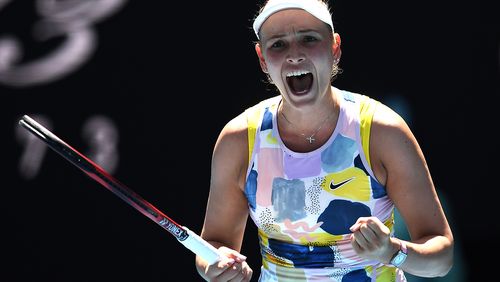 "It feels like she's been around for a long time," Casey Dellacqua told Wide World of Sports' The Morning Serve.
"I'm really glad that she's putting in some really great work off the court, I can tell, and that's been rewarded on the court in terms of her play at the United Cup (for Croatia) and now here at the Australian Open.
"Look she's had some tough years, we know that she was obviously with Stan and that didn't work out, but she's just always had great family, she's got great parents around her, they have supported her unconditionally, and you can tell that when you speak to her.
"She's got a lot of life about her, Donna, in terms of her maturity and where she comes from and where she's at now, so I do think the best is yet to come for a player like Donna Vekic. I hope it is anyway, because she's a bit of a fave of mine."
Vekic meets world No.5 Aryna Sabalenka in a quarter-final battle this afternoon.
Despite her lower ranking Vekic has a 5-1 winning record over Sabalenka, giving Dellacqua confidence that she can rise to the challenge.