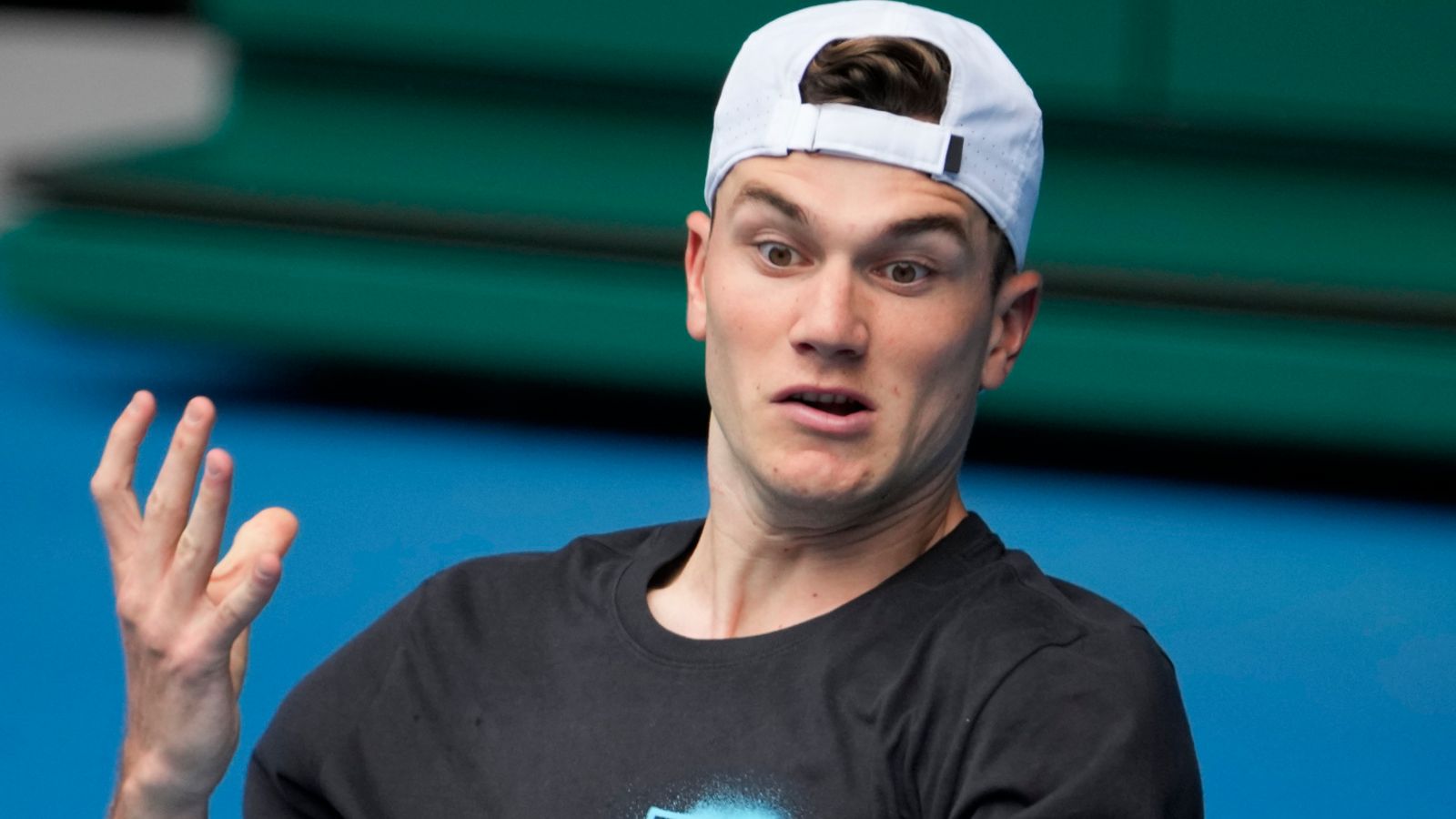 Australian Open: Cameron Norrie backs Jack Draper to 'trouble' Rafael Nadal in first-round clash | Tennis News
Cameron Norrie has warned Jack Draper he will need to go to the well if he is to have a chance of upsetting defending champion Rafael Nadal in the opening round of the Australian Open on Monday.
Draper will likely seek the advice of his good friend Norrie ahead of the clash on Rod Laver Arena, given the British No 1 claimed a first win over Nadal two weeks ago at the United Cup.
The British No 3 insisted he will go into the clash fully believing he can beat a player he grew up idolising and Norrie said: "For me, it's a tough job for Rafa [Nadal]. Obviously, Jack's one of the best unseeded players, and I think he's going to trouble him for sure.
"I think it's going to be a good match. I'm looking forward to watching it. But he's going to have to run a lot and he's going to have to execute. But, definitely, he has a chance."
Norrie had lost his first four matches against Nadal, including in Melbourne in 2021, but fought back from a set down to get the better of him in Sydney. Nadal spoke of his feelings of vulnerability on Saturday, following six defeats in seven matches, but Norrie offered little comfort to Draper regarding the Spaniard's form.
"I had to play unreal to beat him," he said. "I played almost a perfect set in the third set. My whole game kind of came together that day and it was just enough to beat him.
Rafael Nadal and Novak Djokovic were both out on court to practice for the upcoming Australian Open

"So, for me, he's even more dangerous than ever. He's taken a couple of losses, he's fresh, he's feeling good and I think, with guys like that, he's even more dangerous.
"For me, it's not going to be surprising if he goes on a mad run or he plays an unreal level because it's the way he is, and the way he competes is amazing. It's not going to be easy for Jack for sure."
Nadal ready for "tough test" against Draper
Nadal is third up at Rod Laver Arena as he returns to the centre court where a year ago he conjured the "miracle of Melbourne", coming back from two sets down in the final to topple Daniil Medvedev in a five-set classic.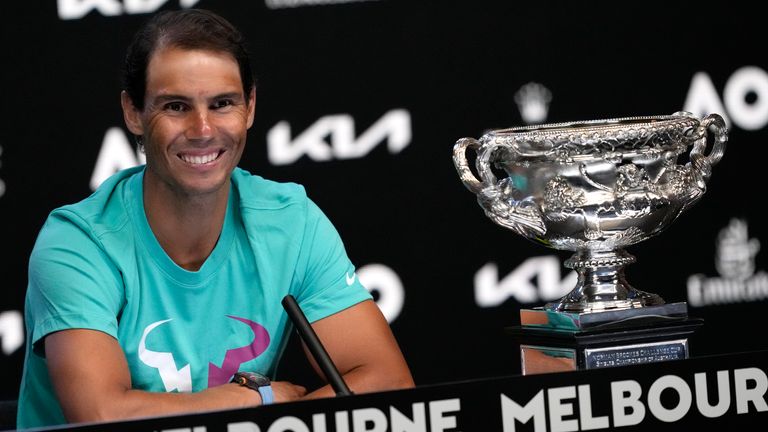 The top seed has had only one win since September's US Open and admitted his title defence was vulnerable to an early shock after two straight defeats in the lead-up.
"It's probably one of the toughest first rounds possible, being seeded," Nadal said of the match-up. "I'm here to just give myself a chance.
"The last three weeks of preparation have been very positive from my point of view. Then I'm going to go on the court and I got to try my best and I still hope that I can play a very good Australian Open. But you never know what can happen.. the first round is going to be an important one against a very tough opponent. But I feel ready, honestly."
Norrie confident after Auckland run
Norrie enjoyed a brilliant week at the United Cup, also beating Australia's Alex De Minaur and American No 1 Taylor Fritz, and he made it six wins in a row by reaching the final of the ASB Classic in Auckland.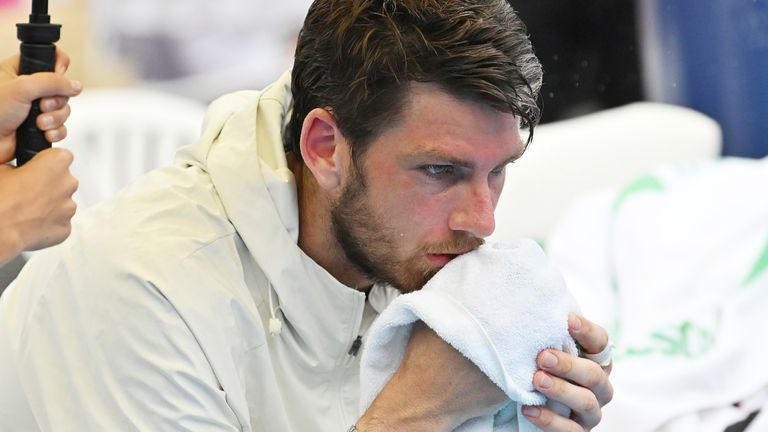 Richard Gasquet spoiled his perfect record to lift the trophy but that did not dent Norrie's confidence heading into the year's first Grand Slam.
The world number 12 arrived in Melbourne late on Saturday night and faces a tight turnaround ahead of a clash with teenage Frenchman Luca Van Assche on Monday, but said: "I am feeling really good.
"Obviously the way I started in Sydney, beating Demon (De Minaur) at home and then Rafa and Fritz, for me, it was perfect to beat those guys in the way that I beat them. The way I played was huge and I took a lot of confidence from that."
Murray in 'better place' ahead of Berrettini clash
Andy Murray feels ready to make a statement at the Australian Open as he prepares to take on Matteo Berrettini on Tuesday.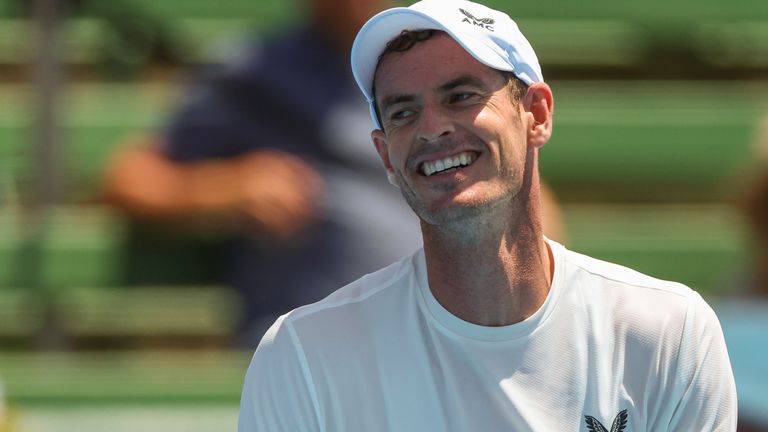 The former world No 1 would be forgiven for cursing his luck after drawing the ex-Wimbledon finalist, who made the last four here last year, but Murray rates his chances of causing a first-round upset.
"Obviously a tough, tough draw, but I also feel like I'm in a much better place than where I was well during any of the Slams last year," Murray said. "I feel well prepared.
"I feel ready to play a top player early in the event, whereas maybe last year at times my game didn't feel that great and getting a difficult draw, a tough match early in the tournament, didn't feel great. Whereas, I feel like I'm in a better place this time to deal with that."