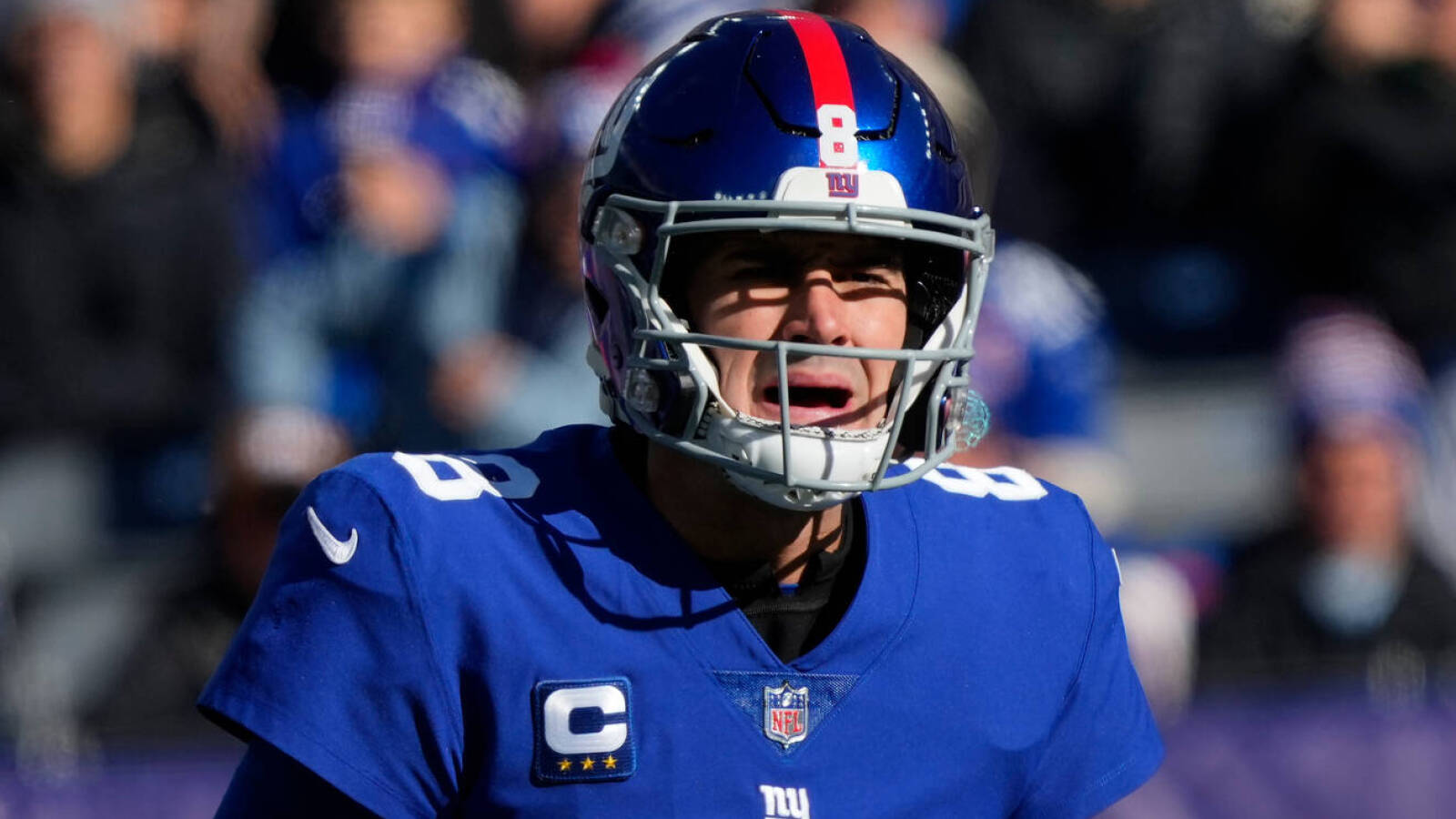 Bad weekend for N.Y.: Giants', Jets' playoff hopes in doubt
Both of New York's football teams — the Giants and Jets — lost on Sunday. After they got off to better-than-expected starts this season, Sunday's losses put serious dents in their bids for playoff appearances.
The Jets were abysmal on offense, and fans have already moved on from QB Zach Wilson, even if the front office and coaching staff remain on board.
As bad as the Jets' loss was, it shouldn't surprise anyone that New England Patriots coach Bill Belichick had an easy time coming up with a game plan to short-circuit New York's offense.
New England (6-4) won 10-3 in a game the Pats held the Jets offense to two yards in the second half.
The Giants' loss to the Detroit Lions (4-6) was much more unexpected. Detroit has the worst defense in football, but New York was only able to muster 18 points. QB Daniel Jones was intercepted twice. 
The Lions aren't as helpless as in years past, but losing to a team well below .500 could significantly hamper the Giants' playoff hopes. New York (7-3) doesn't have many more "easy" games like the one Sunday against Detroit.
The team travels to Dallas (7-3) for a game on Thanksgiving and faces Philadelphia (9-1) and Washington (6-5) twice as well as the Minnesota Vikings (8-2) on the road and the Indianapolis Colts (4-6-1) at home.
New York has a small cushion for a spot in the NFC playoffs. The Giants are sixth in the NFC, but the San Francisco 49ers (5-4) can move a game back with a win against Arizona Monday night. The Commanders are 1.5 games back and can overtake the Giants in their two games later this season.
The Jets' loss, meanwhile, has them on the outside looking in at this juncture. The Cincinnati Bengals' (6-4) win against the Pittsburgh Steelers pushed them into the seventh seed, one spot ahead of the Jets (6-4) thanks to a 27-12 Cincy win on Sep. 25.
Of New York's seven remaining games, four are against teams with winning records, and all four are on the road: the Vikings on Dec. 4, the Buffalo Bills (7-3) on Dec. 11, the Seattle Seahawks (6-4) on Jan. 1 and the Miami Dolphins (7-3) on Jan. 8.
The Giants' and Jets' paths to the postseason just got a lot harder. If both fail to make the playoffs, we'll look back to this past weekend as the beginning of the end.