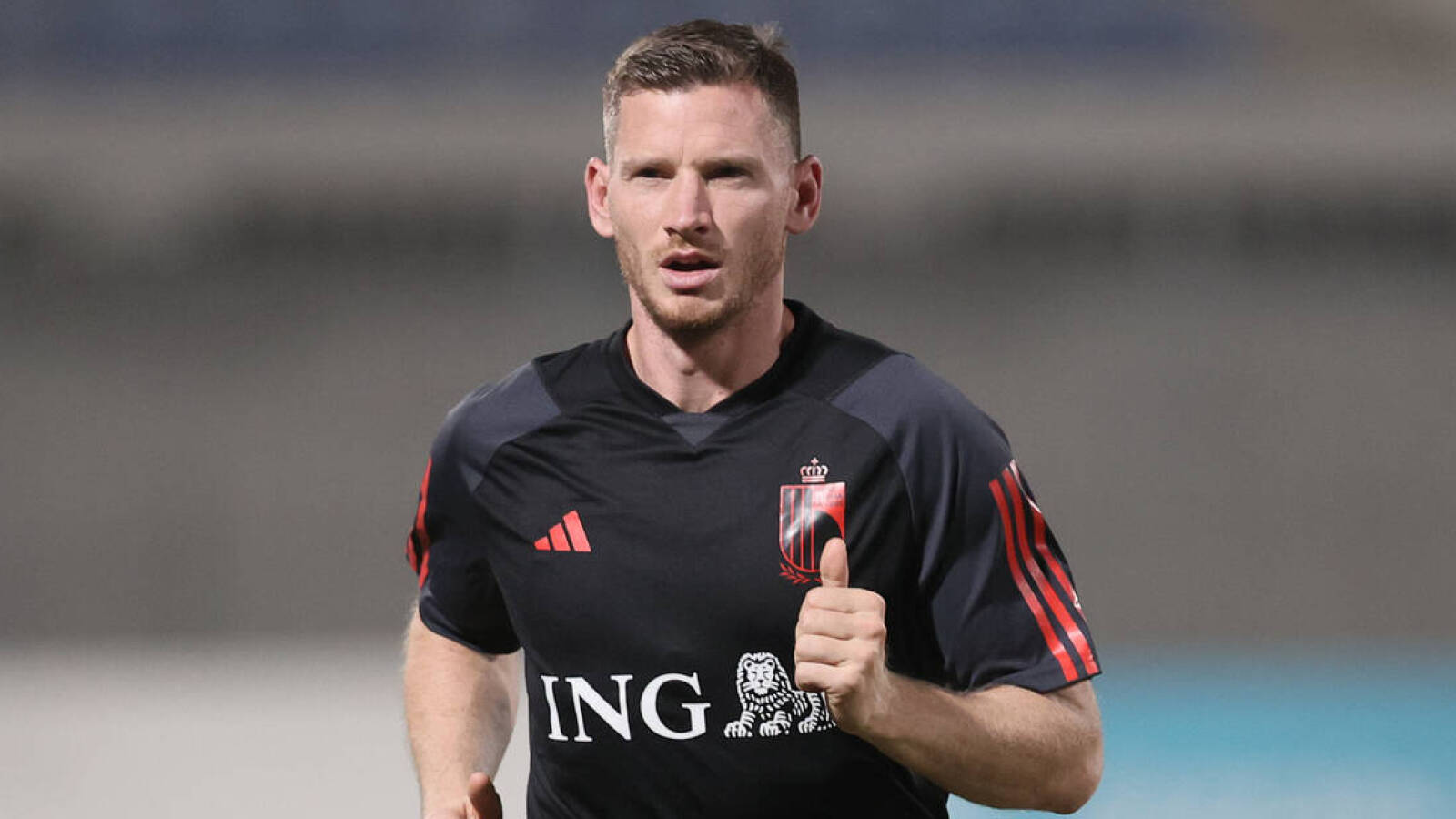 Belgium's Vertonghen: Players being 'controlled' at World Cup
Belgium defender Jan Vertonghen blasted the treatment of footballers during the FIFA World Cup held in Qatar. 
As Lawrence Ostlere mentioned for the Independent, Vertonghen spoke with reporters ahead of Belgium's World Cup opener against Canada on Wednesday after it was learned that players could receive yellow cards for wearing "OneLove" anti-discrimination armbands during matches in Qatar.
"If you make a statement by wearing the armband that would mean punishing yourself," Vertonghen explained. "I don't feel comfortable, and that is telling enough. We are put on the spot, and I am afraid that if I say something about this, I might not be able to play and that is a situation I have never, ever experienced in football, and I hope I will never, ever have to experience again because it is not good.

"We are being controlled. I don't like making political statements. We are here to play football, and if we can't even do that because we are making a statement and just saying normal things, like 'no to discrimination' or 'no to racism,' and you cannot say that, then hey, then what?" 
Rob Dorsett and Kaveh Solhekol of Sky Sports News reported on Monday that captains could receive one-match bans if they wear the "OneLove" armband for a World Cup game. According to Reuters (h/t ESPN), German Football Association media director Steffen Simon said that a "tournament director went to the English team and talked about multiple rule violations and threatened with massive sporting sanctions without specifying what these would be" if Three Lions captain Harry Kane rocked the armband against Iran on Monday. 
"I shouldn't be saying anything about it because (on Wednesday) I want to appear for the kickoff at 10 o'clock so I will leave it at that, and that says enough," Vertonghen added. 
Ireland and Manchester United legend Roy Keane criticized Kane and Wales captain Gareth Bale for not wearing the "OneLove" armbands and accepting their "medicine" on Monday. On Tuesday, Keane directly said that "the World Cup shouldn't be" in Qatar. 
It's been reported that a minimum of seven nations dropped plans to wear the "OneLove" armbands meant to show solidarity with the LGBTQ+ community to avoid punishments such as sporting sanctions.