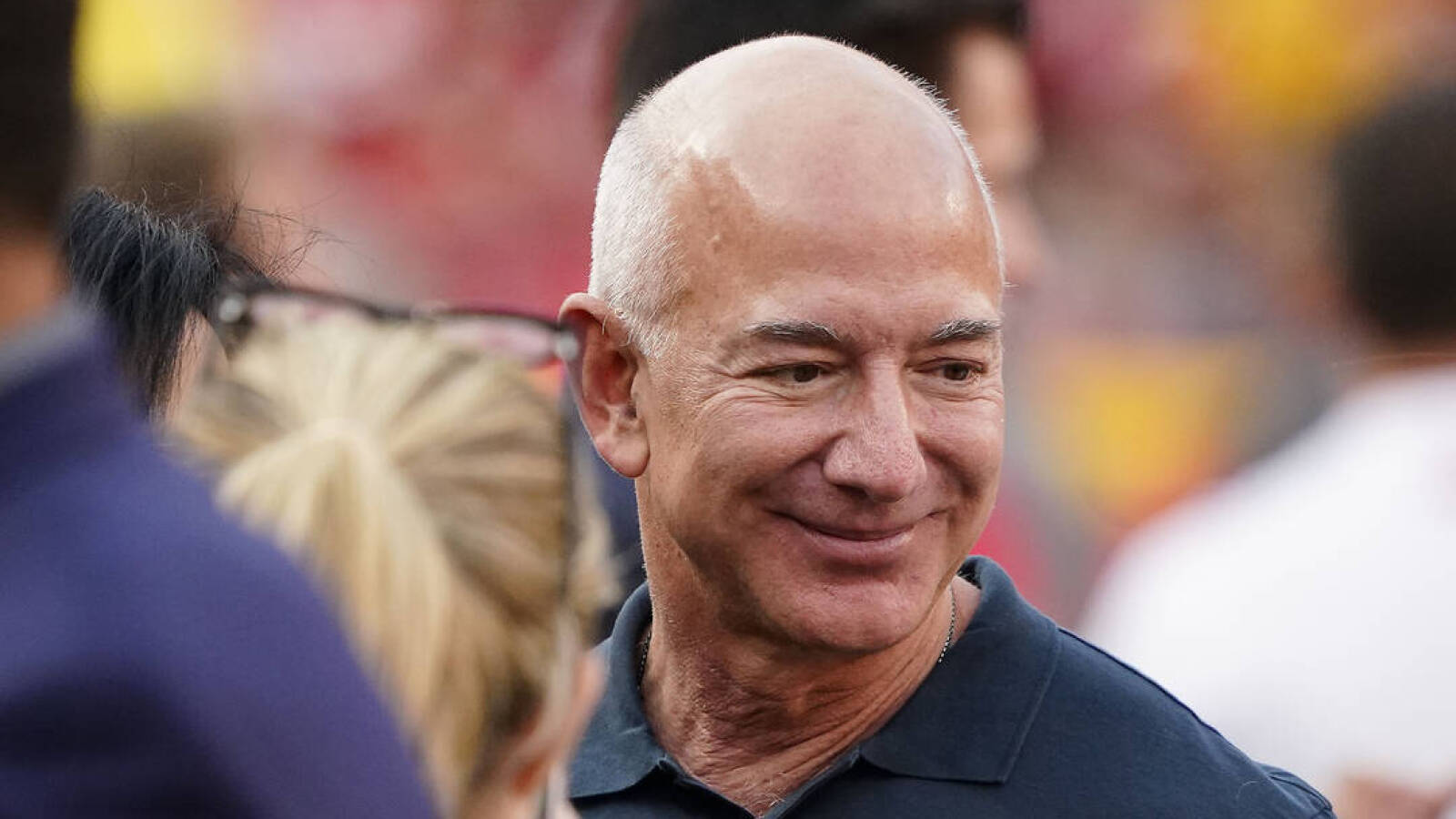 Bezos reportedly has not placed bid on Commanders
Washington Commanders owners Dan and Tanya Snyder have explored options surrounding a potential sale of the NFL team. 
The Commanders held the first round of bids last month. Not only did the bids fall short of expectations, but Amazon founder Jeff Bezos did not make an offer on the team as expected, according to Front Office Sports.
The Snyders hired Bank of America Securities to facilitate a potential transaction. Bezos was expected to be a top candidate to pursue buying the team. 
He reportedly has gathered a group that includes rap mogul Jay-Z. Yet, the group did not make a formal bid on the team last month.
That does not eliminate Bezos from making an offer. Front Office Sports' A.J. Perez adds Bezos may want to avoid an early bidding war.
As for the bid that got placed, none exceeded $6.3B. That's far short of expectations that the Snyders could fetch at least $7B. Still, $6.3B is a staggering number. 
The Denver Broncos were sold for an NFL-record $4.65B to the Walton-Penner group last summer.
It's still unclear whether the Snyders will sell a controlling interest in the team, look for minority partners, or not sell the team after all.
Snyder's exploration of a sale comes after the Commanders' owner has been subject to multiple investigations by Congress, district attorneys in Washington, D.C., Maryland, and Virginia, and the NFL.
The uncertainty of the Commanders' ownership has not affected the team's operations. 
Commanders head coach Ron Rivera fired offensive coordinator Scott Turner and has begun the search for his replacement. 
The Commanders have informed candidates the team is planning to start fifth-round draft pick Sam Howell at quarterback next season.
Dan Snyder was unusually absent from the Commanders' final two home games. 
His absence has stirred speculation of the team getting sold soon. If a sale occurs, will Jeff Bezos make a late offer?