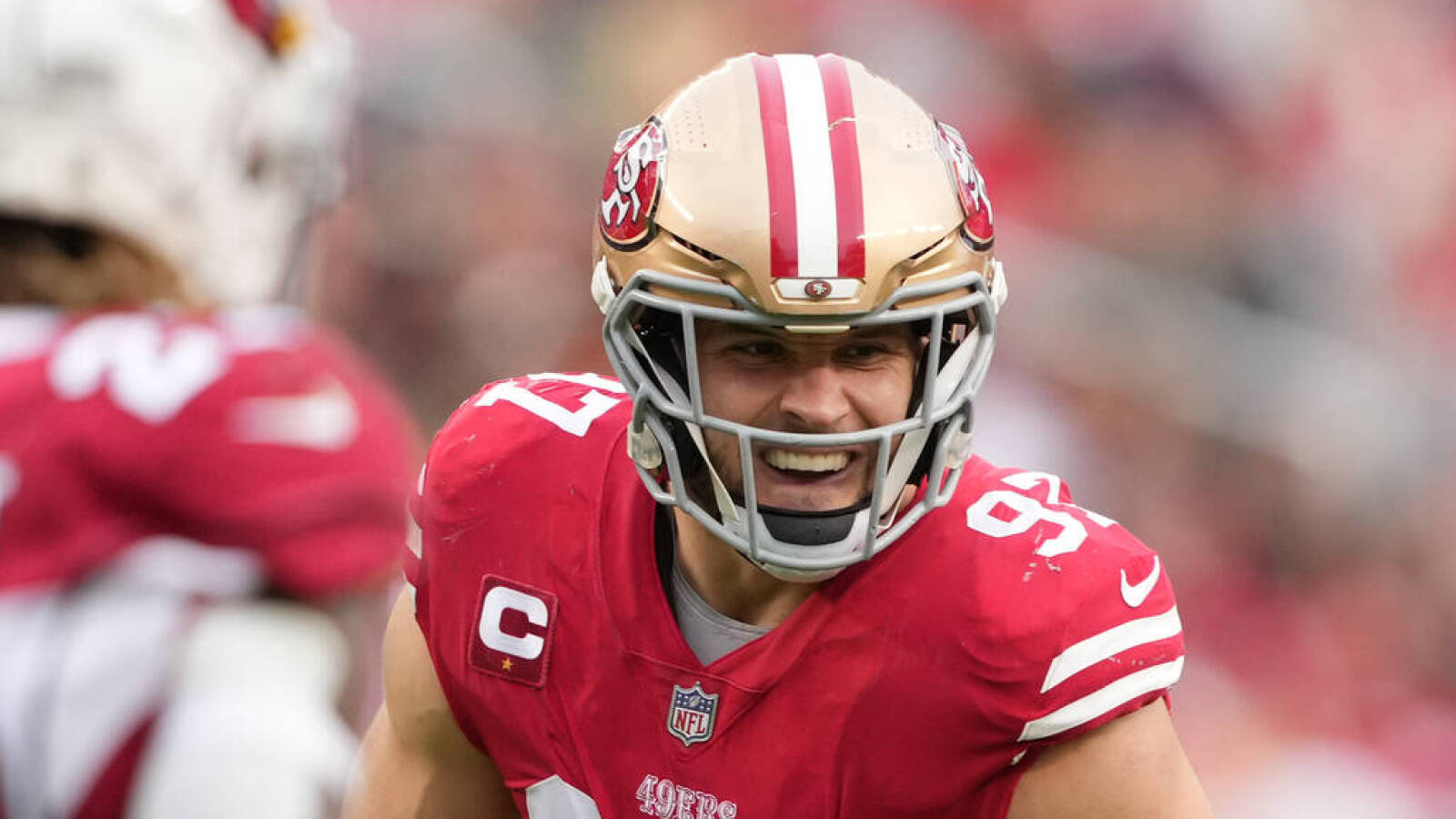 Bosa brothers experience highs and lows of postseason football
Nick and Joey Bosa had two very different experiences on Saturday.
Nick Bosa is a defensive end for the 49ers and helped the team turn the tide in what turned into a blowout 41-23 victory over the Seahawks by coming up with a fumble recovery.
The 49ers' Bosa finished Saturday's wild-card win with five tackles and a fumble recovery.
The Chargers' Bosa had one tackle, one QB hit and two 15-yard personal foul penalties, including the one that helped lead to the Jags one-point win.
His first occurred when he said something after a play that referee Shawn Smith felt was bad enough to warrant a flag being thrown.
The Chargers drafted Joey Bosa third overall in the 2016 NFL Draft and he has 60.5 sacks in 84 career games. 
The 49ers draft Nick Bosa second overall in the 2019 draft. He has 43 sacks in 51 career games.
If there's any consolation for Bosa of the Chargers, it's that his biggest fan was in the stands to support him despite the ignominious end to the season.
Per Sports Illustrated, the brothers' mom, Cheryl Bosa, said on a podcast appearance that she decided to attend the Chargers-Jaguars game in Jacksonville instead of the Seahawks-49ers game in San Francisco in part because of Bosa's injury history this season. He suffered a groin injury that sidelined him for 12 games.
"I need to be there for him," she said. (h/t Sports Illustrated)
Consider that a mother's intuition.
As different as the brothers' day was. next week will be even more different. The 49ers continue their pursuit of the Super Bowl while the Chargers begin a long offseason.
If there's one benefit for the two, it's that at least their mother won't have to pick sides in the Super Bowl.