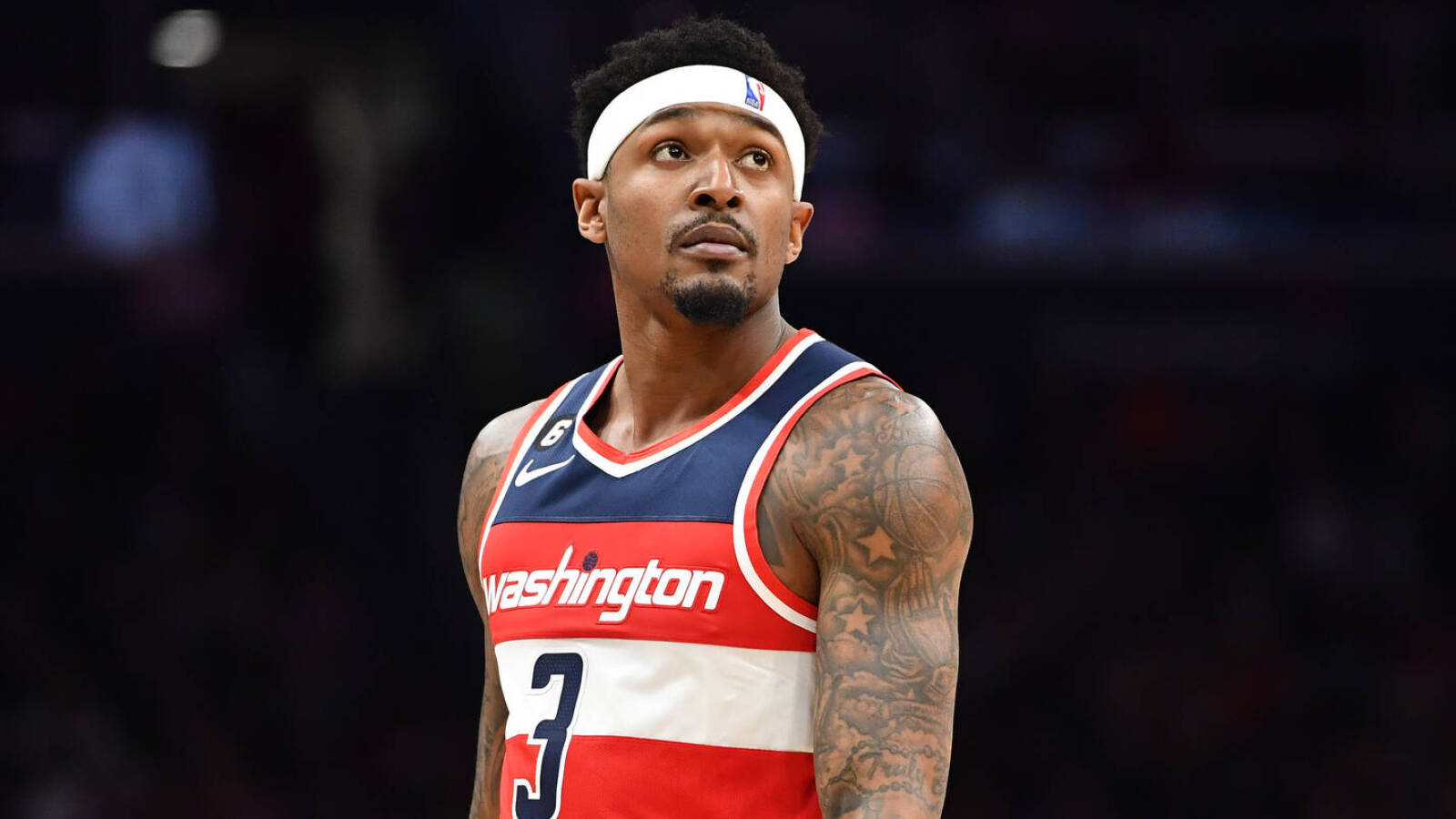 Bradley Beal drops hint about long-term future with Wizards
If the Washington Wizards hoped Bradley Beal's five-year contract extension would shut down speculation about him leaving the team, they are quickly finding out otherwise.
Beal had an interesting comment about his long-term future with the Wizards in an interview with Marc J. Spears of Andscape. When asked what Beal's level of patience was for the Wizards becoming contenders, the star guard suggested that there was definitely a time when he might not be willing to wait any longer.
"I'm patient, but there comes a time where you have to be a little selfish and draw a line in the sand, for sure," Beal said. "So, I have thoughts in my head but at the same time I stay in the moment. I stay engaged with what we have and what we do and don't get caught up in noise and just go from there, take it a day at a time, control what I can control."
Beal's current contract ties him to the Wizards through the 2025-26 season, with a player option for 2026-27. He will turn 33 in 2026, so if the Wizards are not in the championship discussion by then, it's hard to see him staying put.
The star guard has made it clear that he wants to win with Washington, and his new contract is a sign of that commitment. However, he has also admitted that he gave real thought to playing elsewhere, too. With the team currently sitting at a modest 28-31, one would imagine he wants to see some progress in the next couple seasons, or he might have to start looking elsewhere.