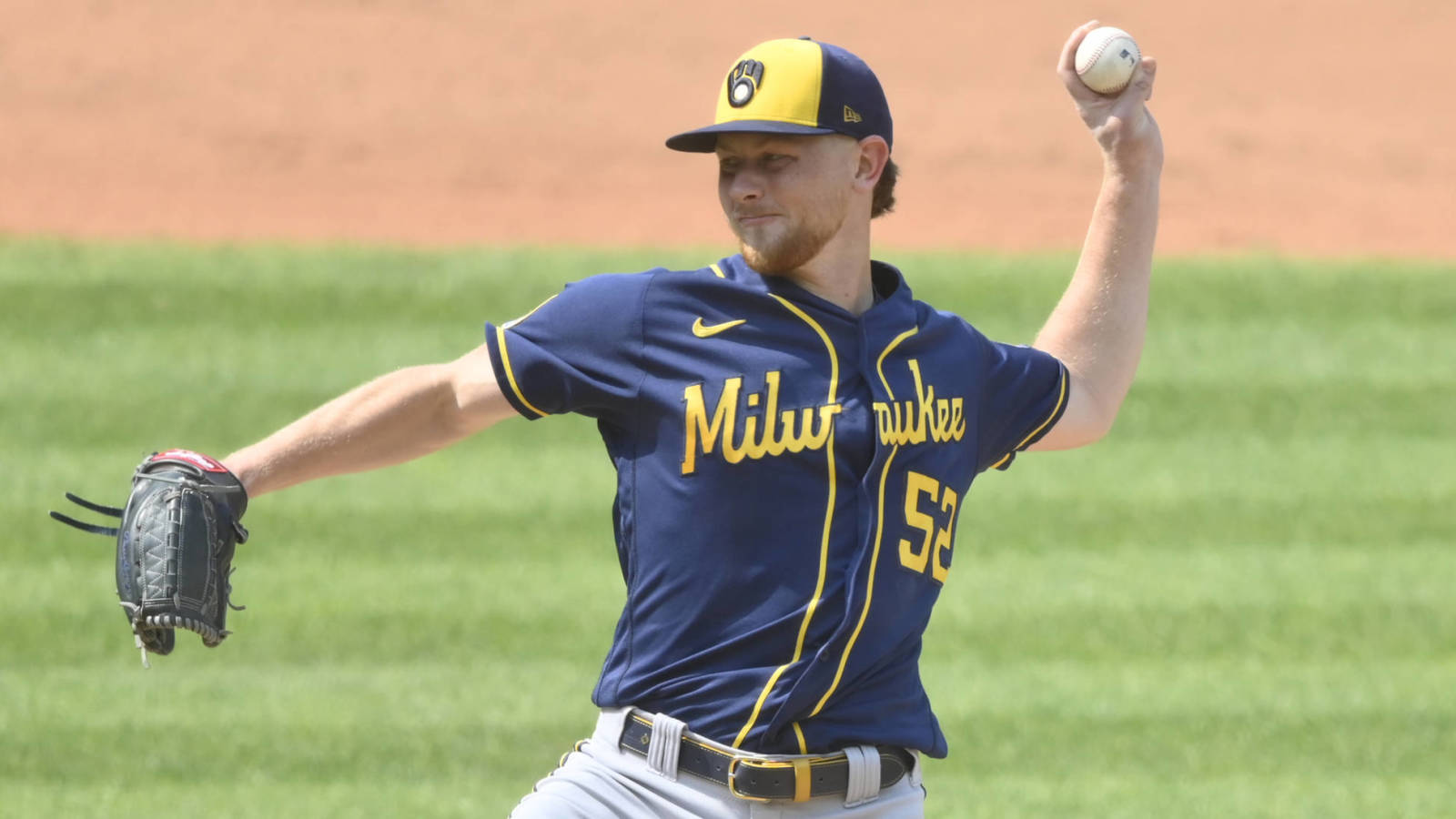 Brewers red-hot rotation sets MLB milestone
Milwaukee Brewers starting pitcher Eric Lauer didn't get the win over the Chicago Cubs on Sunday. But by not giving up a hit until the sixth inning, he helped the Brewers achieve an MLB milestone.
While Lauer himself has been solid enough in 2021, Milwaukee's pitching staff has collectively been an intimidating force of nature. So intimidating, even, that Cincinnati Reds veteran slugger Joey Votto said it is one of the toughest he's ever seen.
"I'm going to say it out loud: Personally, I think this is the best group of pitchers I've faced in my career," Votto said on MLB Network, via the Milwaukee Journal Sentinel. "I was a part of the team that faced the 2010 Phillies with the late Roy Halladay, Cliff Lee, Roy Oswalt, and Cole Hamels. On the whole, the entire collection of (Brewers) pitchers, this has been the toughest matchup I've ever come across in my career."
Milwaukee's success isn't exclusive to this season, with their recent campaigns showcasing their presence as an NL Central juggernaut. But while the Christian Yelich-led offense and the Josh Hader-led bullpen previously garnered most of the attention, the five-man starting rotation is now front and center thanks to Corbin Burnes and Brandon Woodruff having two of the top-five best ERAs across the league.
The Brewers' rotation can't slow down now, especially with the postseason right around the corner. If the playoffs started today they would face off against the Braves, who they split the season series with 3-3. There is also the possibility the Brewers rematch against the Dodgers, who eliminated Milwaukee from the 2020 postseason en route to winning a World Series. 
Chelena Goldman grew up on a street where the boys played street hockey and yelling at baseball and football over the radio was a standard — making life as a sports geek the perfect fit. She believes in dominance on the blue line, good red wine, and the theory that you can never be too overdressed for any occasion. You can find her gabbing away on Twitter at @ChelenaGoldman.