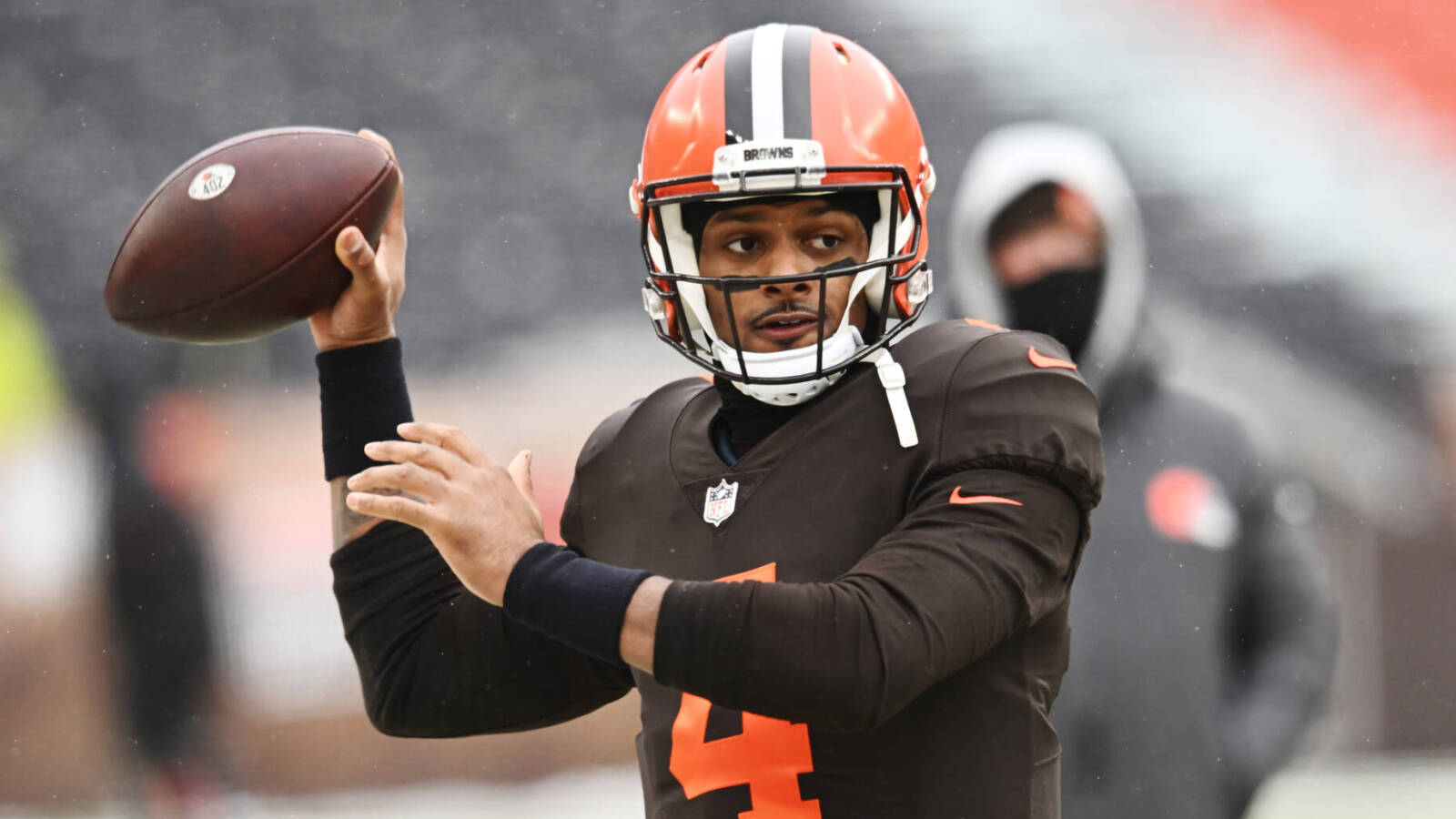 Browns' Deshaun Watson offers support for HC Kevin Stefanski
Cleveland Browns quarterback Deshaun Watson doesn't want to hear any talk about head coach Kevin Stefanski possibly sitting on a hot seat ahead of this Sunday's game at the 7-7-1 Washington Commanders.
"That hot seat stuff and all that as far as media and the talk and stuff like that, people that make those decisions are doing the right thing for this organization," Watson said while speaking with reporters Thursday, per Mary Kay Cabot of the Cleveland Plain Dealer. "But we all trust Kevin, we love Kevin, we support Kevin, we respect Kevin and everything that he's about the Cleveland Browns. And so, yeah, we're going to continue to build that trust and build that chemistry and look for the future."
Stefanski earned Coach of the Year honors for the 2020 season, his first in charge of the Browns, but then endured multiple setbacks that caused the club to post a disappointing 8-9 record the following campaign. Cleveland then acquired Watson from the Houston Texans this past March, but the 27-year-old missed the first 11 games of the regular season while serving a suspension related to allegations of sexual misconduct during massage sessions. 
Across four contests with the Browns, Watson has completed 71 of 123 pass attempts (57.7%) for 703 yards with two touchdowns and three interceptions. According to ESPN stats, his 37.3 total QBR would be good for 28th overall among qualified passers. 
"I have a lot of patience, to be honest," Watson continued during his comments. "I've been waiting patiently for two years, so patience is not a problem for me. So I just put my head down and just grind and just work out and just train as much as I can to make sure when that time comes and that moment comes, we'll be ready to go." 
One wonders if Browns owner Jimmy Haslam possesses that same amount of patience regarding Stefanski's future with 6-9 Cleveland eliminated from the playoffs ahead of Week 17.