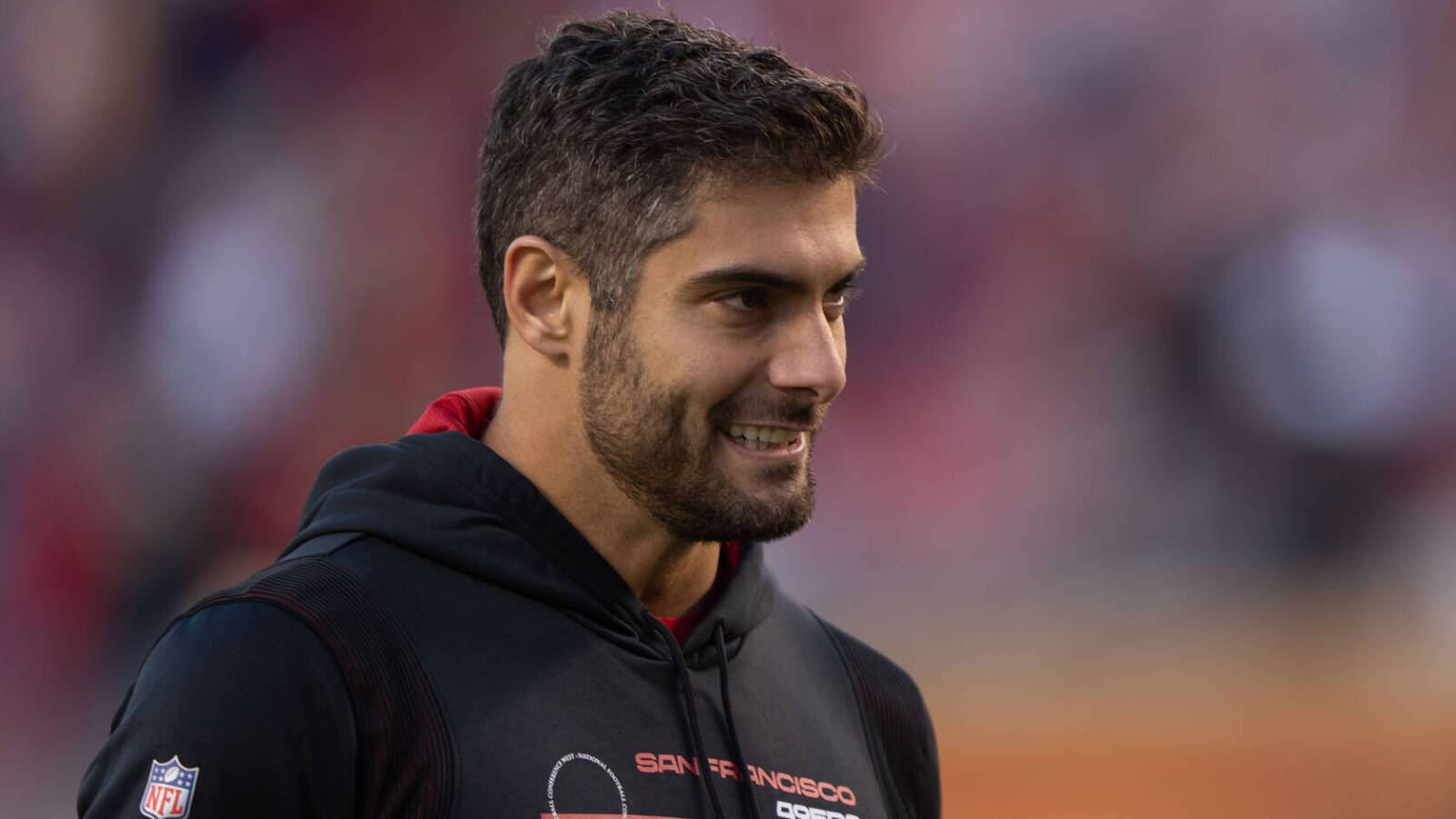 Browns have changed their minds about 49ers' Jimmy Garoppolo?
Last month, Cleveland Browns insider Mary Kay Cabot of the Cleveland Plain Dealer reported the franchise was not expected to pursue a trade for San Francisco 49ers veteran quarterback Jimmy Garoppolo regardless of the status of Cleveland QB1 Deshaun Watson, who continues to face a possible lengthy suspension over allegations of sexual misconduct during massage sessions.
"The Browns never seriously considered trading for Garoppolo this offseason, even before Watson hit the trade market in March when a grand jury declined to indict him on criminal charges," Cabot wrote at that time.
Soon after that story went public, however, 49ers play-by-play broadcaster and KNBR host Greg Papa insisted that the "Browns do have interest in Jimmy Garoppolo, there's no doubt" and were "just waiting for what's going to happen to the guy they gave $230 million fully guaranteed to." 
Since Papa's words, NFL disciplinary officer Sue L. Robinson has recommended that Watson be suspended for six games. In response, the league is asking appeals officer and former New Jersey Attorney General Peter C. Harvey to ban the 26-year-old for an entire year and also make him ineligible to play through even the preseason. At least one source has said Harvey essentially suspending Watson indefinitely is considered a "slam dunk." 
It appears the Browns may believe that's true. 
According to a Plain Dealer update (h/t Pro Football Talk), the "Browns will consider acquiring Jimmy Garoppolo if Deshaun Watson's six-game suspension significantly increases upon appeal." 
Watson is on track to start Friday's preseason opener at the Jacksonville Jaguars over backup Jacoby Brissett. Garoppolo, meanwhile, has been replaced as his team's starter by 2021 rookie Trey Lance and is working out on his own as he continues his recovery from March shoulder surgery. 
Jimmy G's $24.2 million base salary for 2022 reportedly only becomes guaranteed if he's still on the San Francisco roster at 4 p.m. ET on Sept. 10. It was previously thought teams would wait for the Niners to cut the 30-year-old, but the Browns may be forced into making a move sooner than later if Harvey's ruling immediately removes Watson from their active roster.