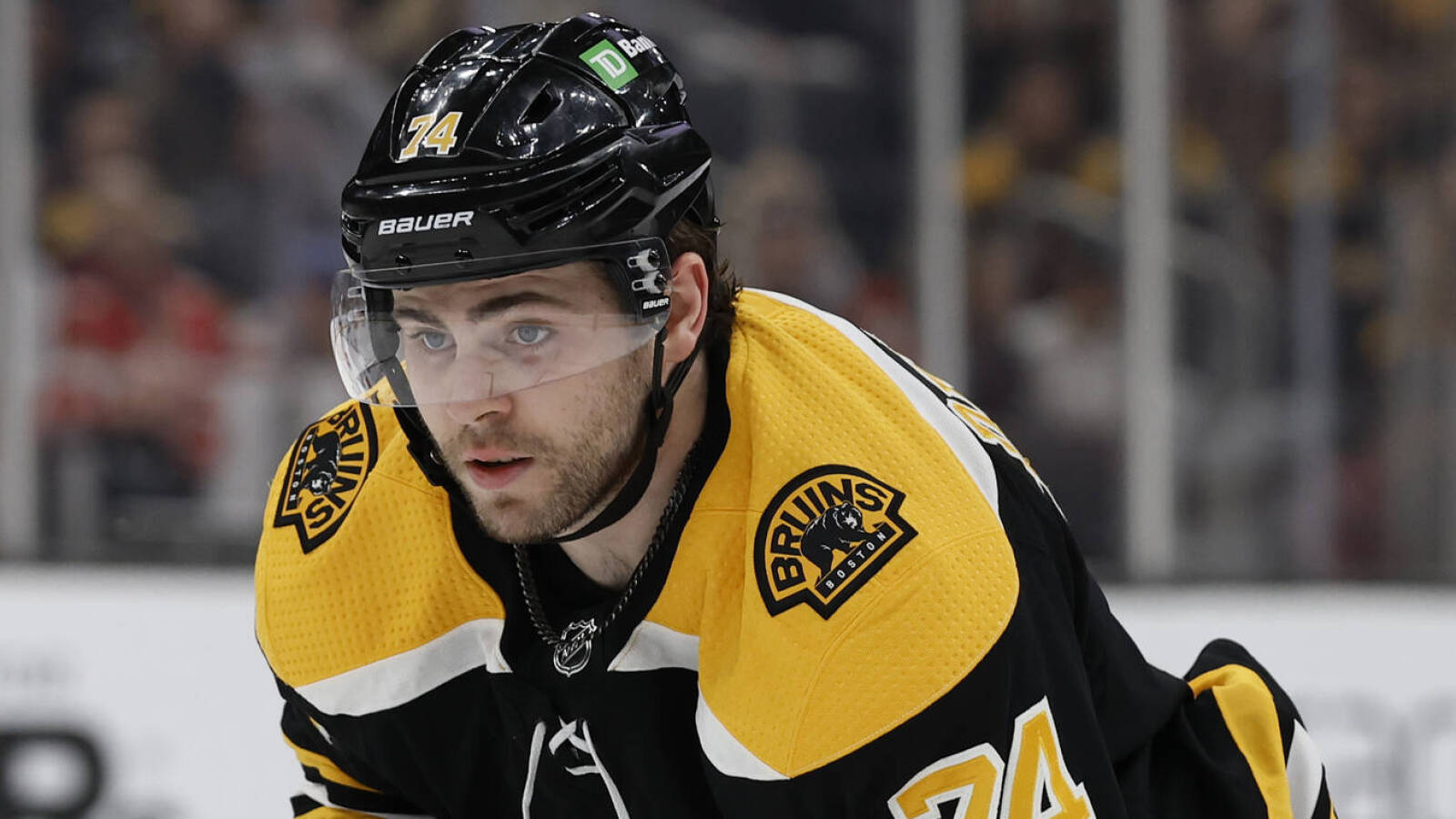 Bruins' Jake DeBrusk reportedly rescinds trade request
After initially requesting a trade from the Boston Bruins back in November, forward Jake DeBrusk has rescinded that request, reports TSN's Ryan Rishaug. 
According to Rishaug, DeBrusks's agent, Rick Valette and Bruins GM Don Sweeney spoke some time last week, Valette informing the Bruins that DeBrusk rescinded the request and would be happy to remain a member of the Bruins organization going forward. Rishaug adds that while DeBrusk could technically still be moved this offseason, it would be unlikely to happen at this point.
The news on DeBrusk is interesting, but perhaps not shocking, considering the sequence of events following the trade request last fall. At the time, DeBrusk had been dealing with being a healthy scratch, having just three goals and three assists in 17 games prior to the request. The 2015 first-round pick of the Bruins had a solid start to his career, putting up 120 points in 203 career games heading into 2020-21. That season, which included a myriad of unusual changes necessitated by the COVID-19 pandemic, caused many players to struggle, including DeBrusk, who had just five goals and nine assists in 41 games. But, those struggles continued into the start of the 2021-22 season, causing the Bruins to sit DeBrusk.
It's not clear how close the team ever came to moving the winger, but he did continue to play when asked, as was his contractual obligation, and in turn, he began to produce. Over the next 60 games after the request, DeBrusk would score 22 goals to go with 14 assists, finishing the season with 25 goals and 17 assists in 77 games. The strong performance would continue into the postseason, where he had a pair of goals and a pair of assists in Boston's first-round loss to the Carolina Hurricanes.
Interestingly, between the end of the season and last week, the Bruins have had several key headlines that included the firing of head coach Bruce Cassidy, who was replaced late last week by Jim Montgomery, an extension with Sweeney, Patrice Bergeron's apparent desire to return to the team next season, and several key injuries that have given increased importance to the rest of the team. Ultimately, DeBrusk and Valette have not publicly given an explanation on the change.
The extension DeBrusk signed on trade deadline day runs for two-years at $4M per season, depositing him on the UFA market after the 2024 season.