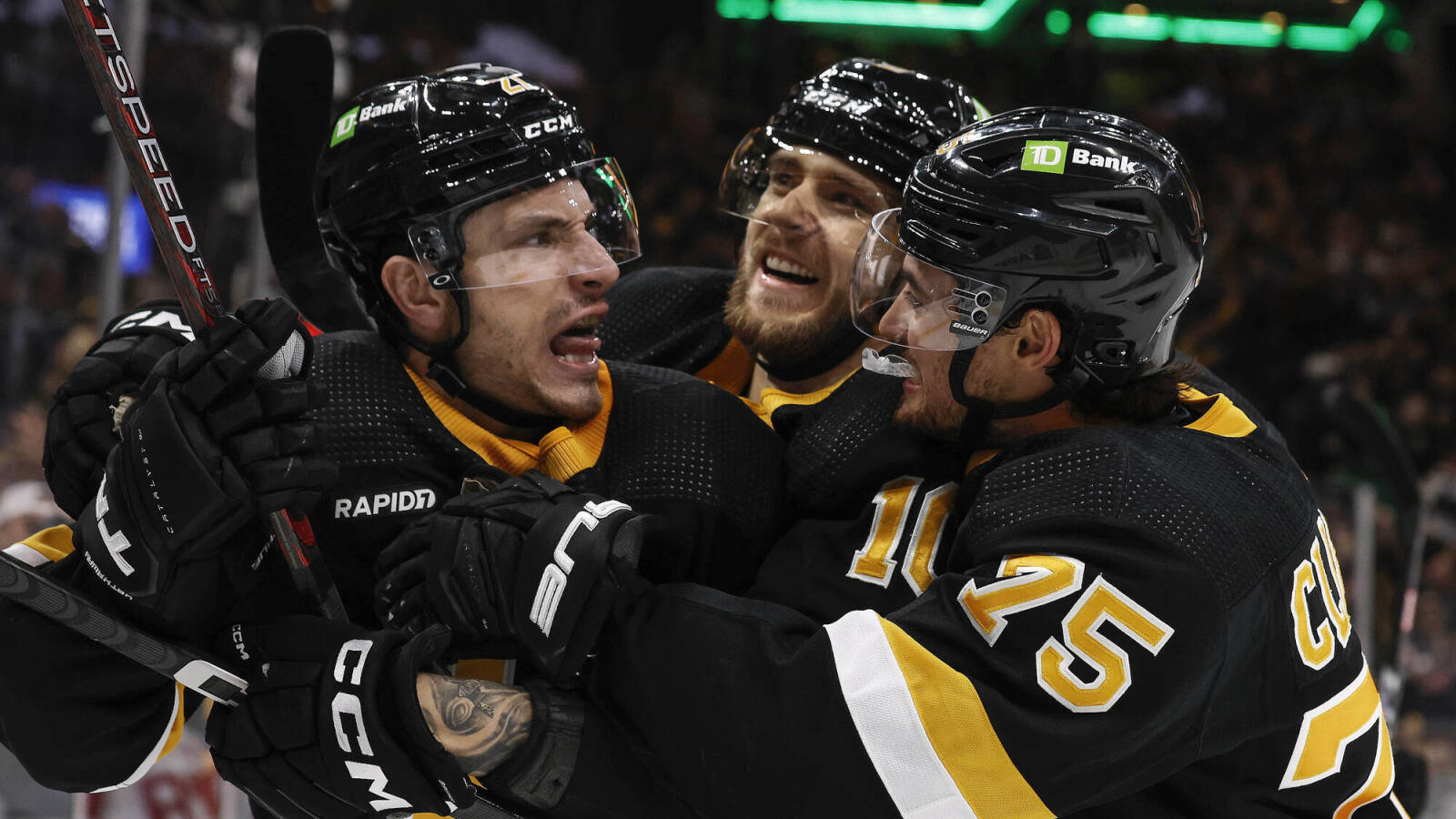 Bruins set record for fastest team to 50 wins
The Boston Bruins are not only the best team in the NHL during the 2022-23 regular season, but they are also on track to have one of the best seasons in league history.
Their 3-2 win over the Detroit Red Wings on Saturday not only continued that pace, but also helped them set an NHL record.
That win is their 50th win of the season and makes them the fastest team to 50 wins in NHL history, needing only 64 games to reach that mark. 
They not only seem to have a lock on the Atlantic Division, they have positioned themselves to win the Presidents' Trophy (which is handed out annually to the NHL team with the best regular season record) by a substantial margin. After their win on Saturday they are 11 points ahead of any other team in the league standings.
They are on pace for 134 points over 82 games. The Carolina Hurricanes, the second-best team in the standings, are on pace for only 122 points. It is a huge gap. 
The Bruins strengthened their lineup at the trade deadline by adding Dmitry Orlov, Garnet Hathaway and Tyler Bertuzzi in a series of trades. 
With Patrice Bergeron and David Krejci in the final year of their current contracts, and also closing in on the end of their careers, this might be the Bruins' best chance to win another Stanley Cup. 
Of course, finishing with the league's best regular season record does not guarantee success in the Stanley Cup Playoffs. The Presidents' Trophy winner has not won the Stanley Cup since the Chicago Blackhawks during the 2012-13 season, while only one other team (the 2007-08 Detroit Red Wings) has won it in the Salary Cap era (since the start of the 2005-06 season).
During the 2018-19 season the Tampa Bay Lightning won an NHL record 62 regular season games and then did not even win a single playoff game that year, being swept out of the first round by the No. 8 seed Columbus Blue Jackets.