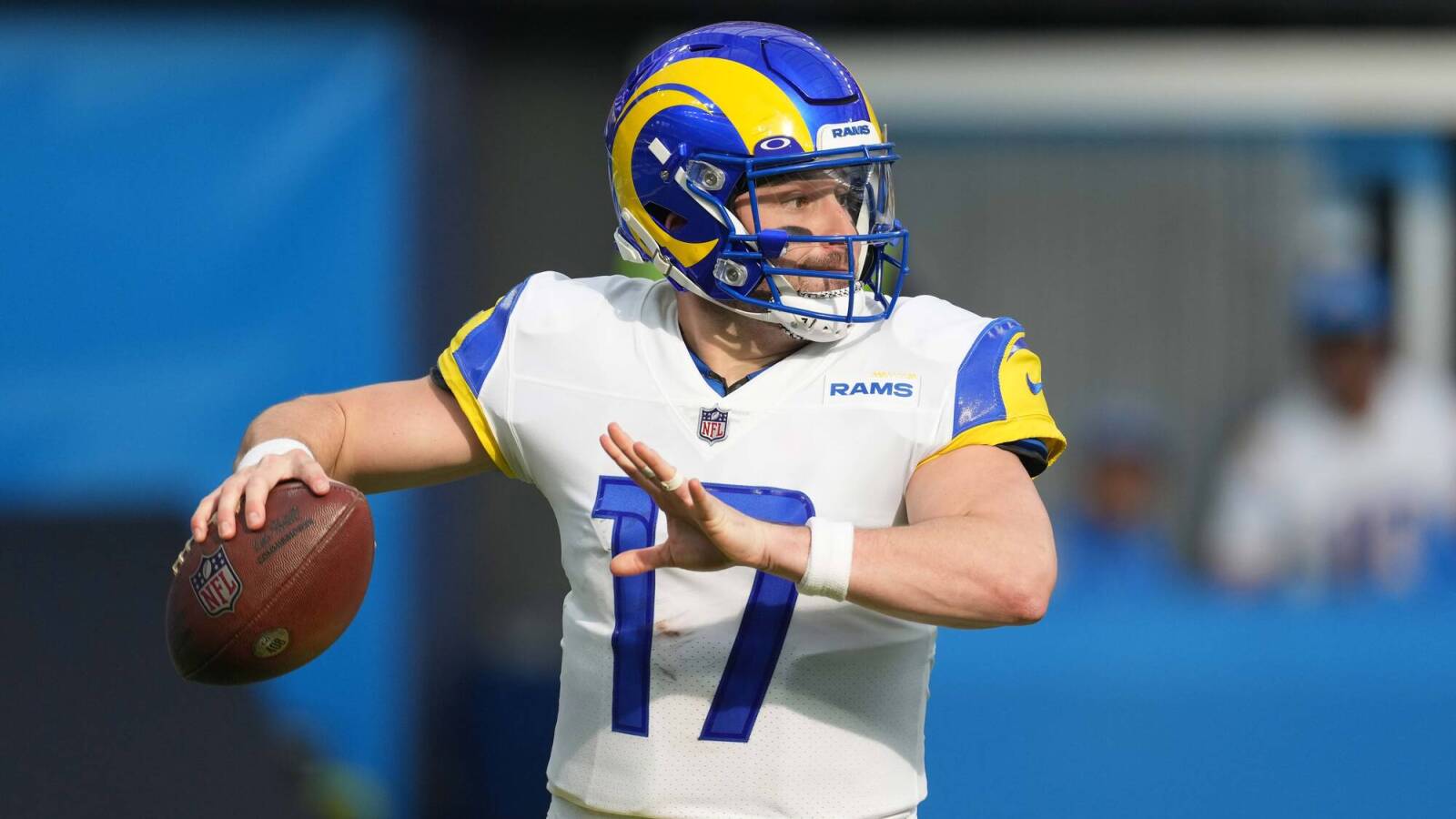 Buccaneers eyeing former No. 1 draft pick as starting QB
The Tampa Bay Buccaneers could be turning to Baker Mayfield as one of their post-Tom Brady options, according to a Sunday morning report.
NFL Network's Ian Rapoport and Mike Garafolo reported that the Buccaneers are expected to target Mayfield when the free agent signing period begins as one of their top options for a new starting quarterback. Rapoport says Mayfield could be competition for 2022 second-round pick Kyle Trask.
The Buccaneers have an opening at quarterback following the retirement of Brady this offseason, and they are not in a position to land one of the top quarterback prospects in the first round of the 2023 NFL Draft.
Mayfield might be a cost-effective option to offer competition for Trask in training camp.
Mayfield spent the 2022 season split between Carolina and Los Angeles after he was traded last offseason by the Cleveland Browns who were making room for Deshaun Watson. He opened the season as the starter in Carolina, but he lost that job after an uninspiring first half and was placed on waivers. That resulted in him joining the Rams for the second half of the season where he started four games.
Overall he threw for 2,163 yards, 10 touchdowns and eight interceptions with a 79.0 passer rating between the two teams. 
For Buccaneers fans, that has to be a disappointing development to imagine Mayfield as the new quarterback after having an NFL legend for the past three years. 
Mayfield never really panned out as a No. 1 overall pick and is set to join his fourth team over the past two years. 
If the Buccaneers do decide to go this route, the ideal result would be Trask winning the job and Mayfield being a veteran backup, because nothing in Mayfield's play over the past few years suggests he can be an above-average starting quarterback.