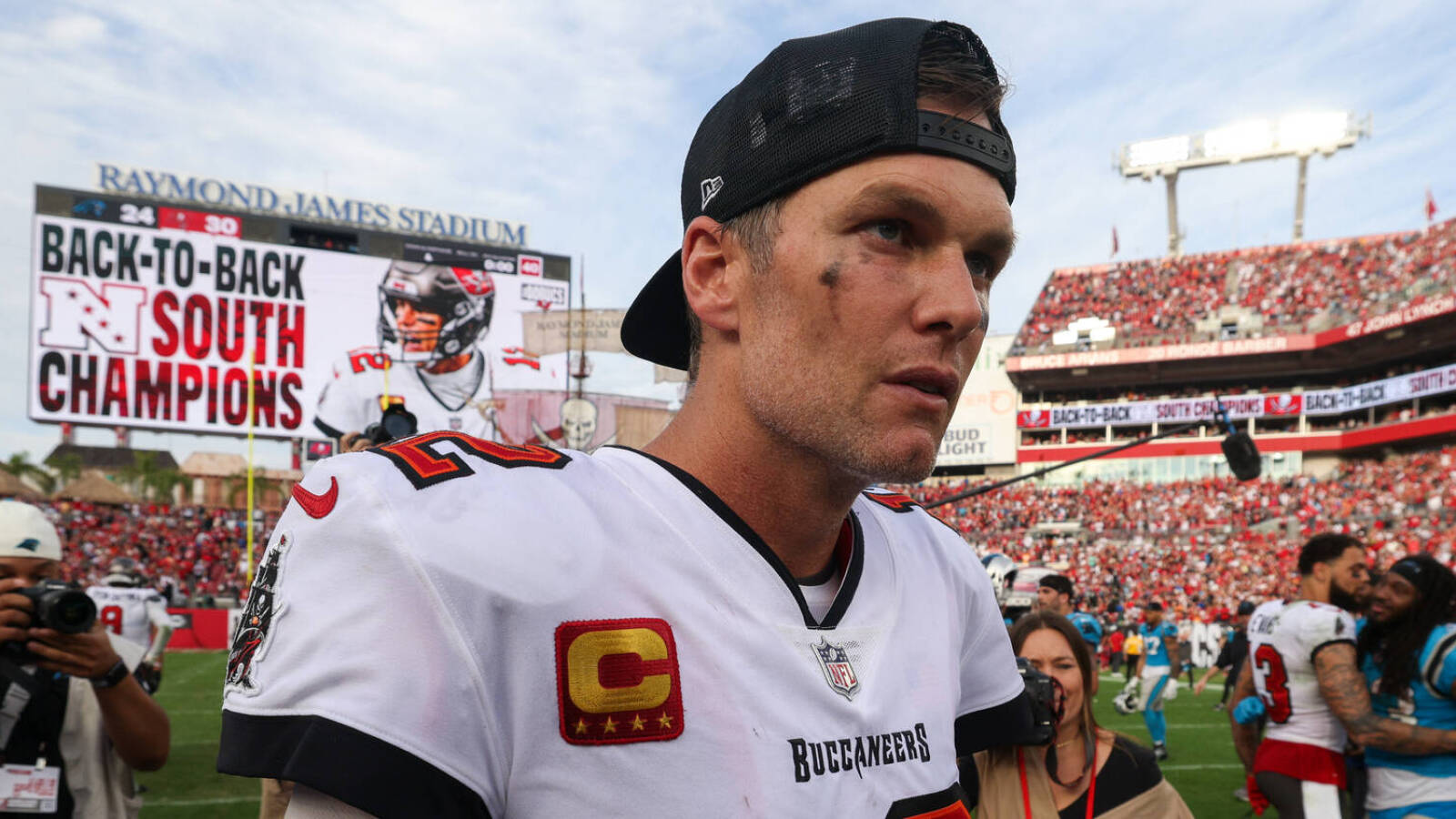 Buccaneers reportedly 'very much want' Tom Brady back
It appears the Tampa Bay Buccaneers aren't ready to think about life after Tom Brady regardless of the outcome of Monday's wild-card playoff game against the Dallas Cowboys. 
"Tom Brady is a free agent after this season," NFL Network's Ian Rapoport explained on Sunday, as shared by Ryan Gaydos of Fox News Digital. "He will be 46 years old and I would say there's a chance he does not return to the Tampa Bay Buccaneers despite the fact that they very much want him back and plan to make efforts toward that." 
Back in November, Buccaneers senior advisor Bruce Arians, who previously served as Brady's head coach with the club, said that Brady "loves it here" and "loves his teammates, his coaches, and the organization."
That, however, was before Tampa Bay won the NFC South title with a lackluster 8-9 record, before it was reported that Brady has made changes to game plans without informing coaches before contests this season, and before the seven-time Super Bowl champion was being linked in multiple stories with the Las Vegas Raiders and Miami Dolphins. 
Rapoport noted the San Francisco 49ers could take a flier on signing Brady assuming Jimmy Garoppolo is allowed to hit free agency and that the 49ers still have uncertainty about rookie Brock Purdy and 2022 Week 1 starter Trey Lance following Lance's season-ending ankle injury in September. 
"The Tennessee Titans still have some quarterback questions there," Rapoport added. "And the Las Vegas Raiders, who have several of his old friends, including Josh McDaniels." 
McDaniels was Brady's offensive coordinator with the New England Patriots for over a decade. 
Brady hasn't yet confirmed he intends to continue playing past Tampa Bay's final playoff game of the winter and appeared downright annoyed when he was asked ahead of the weekend about possibly joining the Raiders or Dolphins when the new NFL year opens in March. 
Per ESPN, Brady, who is "still a young man" according to Buccaneers head coach Todd Bowles, finished this past regular season 18th among eligible quarterbacks with a 90.7 passer rating and a 52.5 total QBR. He was also third with 4,694 passing yards and tied for eighth with 25 passing touchdowns.