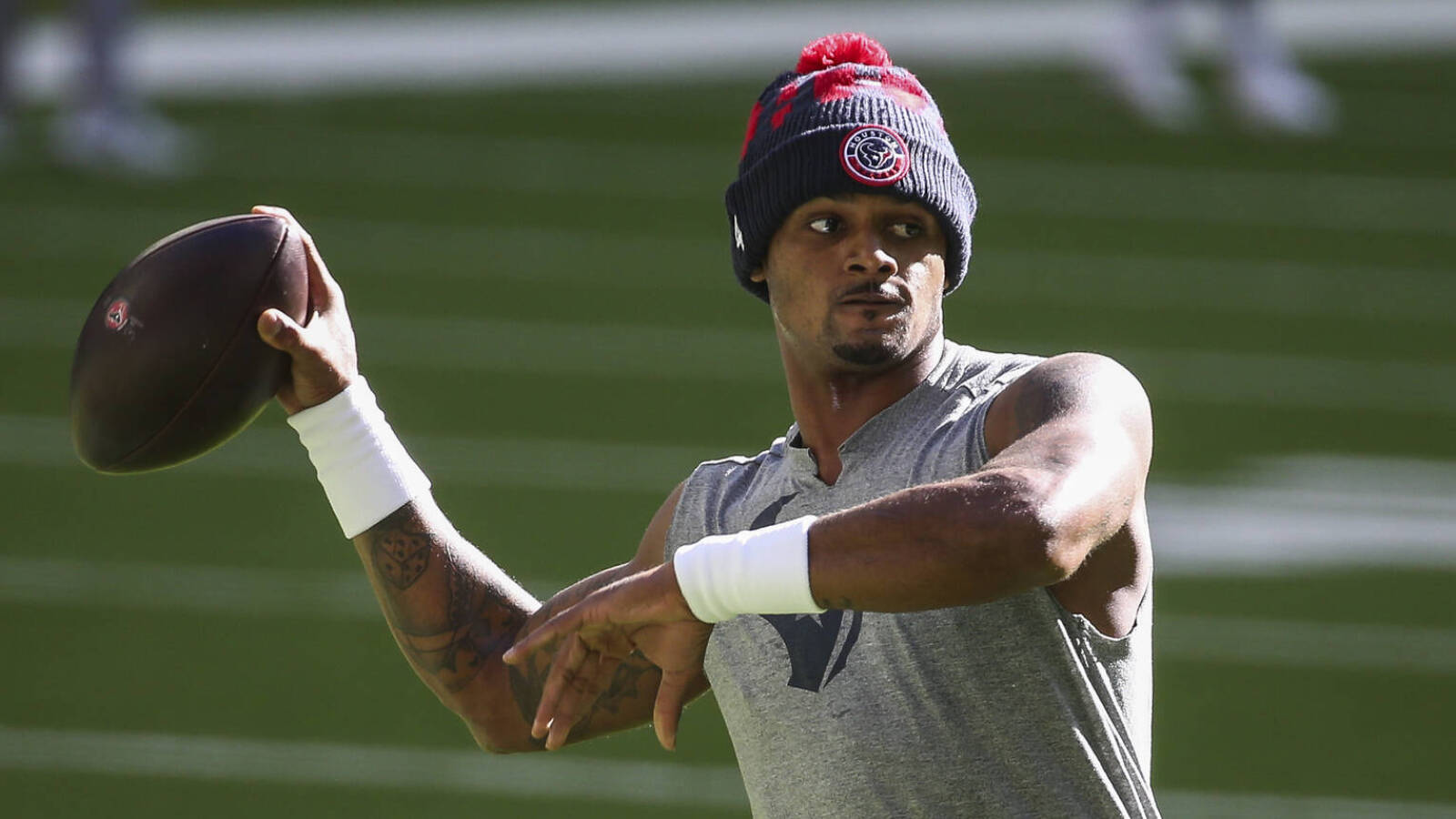 Bucs eyeing trade for Deshaun Watson or Russell Wilson?
The Tampa Bay Buccaneers are facing an uncertain situation at the quarterback position in the wake of Tom Brady's retirement, and they may try to replace the future Hall of Famer with another star.
Tom Pelissero and Ian Rapoport of NFL Media reported on Sunday that the Bucs are exploring the possibility of trading for a star quarterback to replace Brady. They have done "extensive homework" on Deshaun Watson and are also expected to be in the mix for Russell Wilson if the 33-year-old wants out of Seattle.
What's more interesting is that the Bucs have not yet given up on Brady. Rapoport and Pelissero were told by sources that they are still willing to do whatever it takes to convince Brady to play in 2022. While Brady has announced his retirement, he recently said "never say never" when asked if he could potentially return at some point. Brady's close friend and longtime teammate Rob Gronkowski recently had some interesting comments about Brady's playing future.
It's unclear how Watson feels about the Houston Texans naming Lovie Smith their next head coach. The 26-year-old is still under investigation after nearly two dozen women came forward with allegations of sexual assault. He did not play at all in 2022, and it sounds like the Texans plan to part ways with him.
Wilson has said publicly that he wants to remain with the Seahawks. However, he was openly frustrated with the team last offseason. Seattle then went out and had its first losing season since drafting Wilson in 2012. There have been reports that Wilson is open to a fresh start elsewhere. Wilson has a full no-trade clause, but his agent provided a list of possible trade destinations last year.
Bucs head coach Bruce Arians is 69. Assuming Brady is not coming back, it would make sense for Tampa Bay to pursue a trade for a star QB. It's doubtful that Arians wants to be part of a total rebuild at this stage in his career.