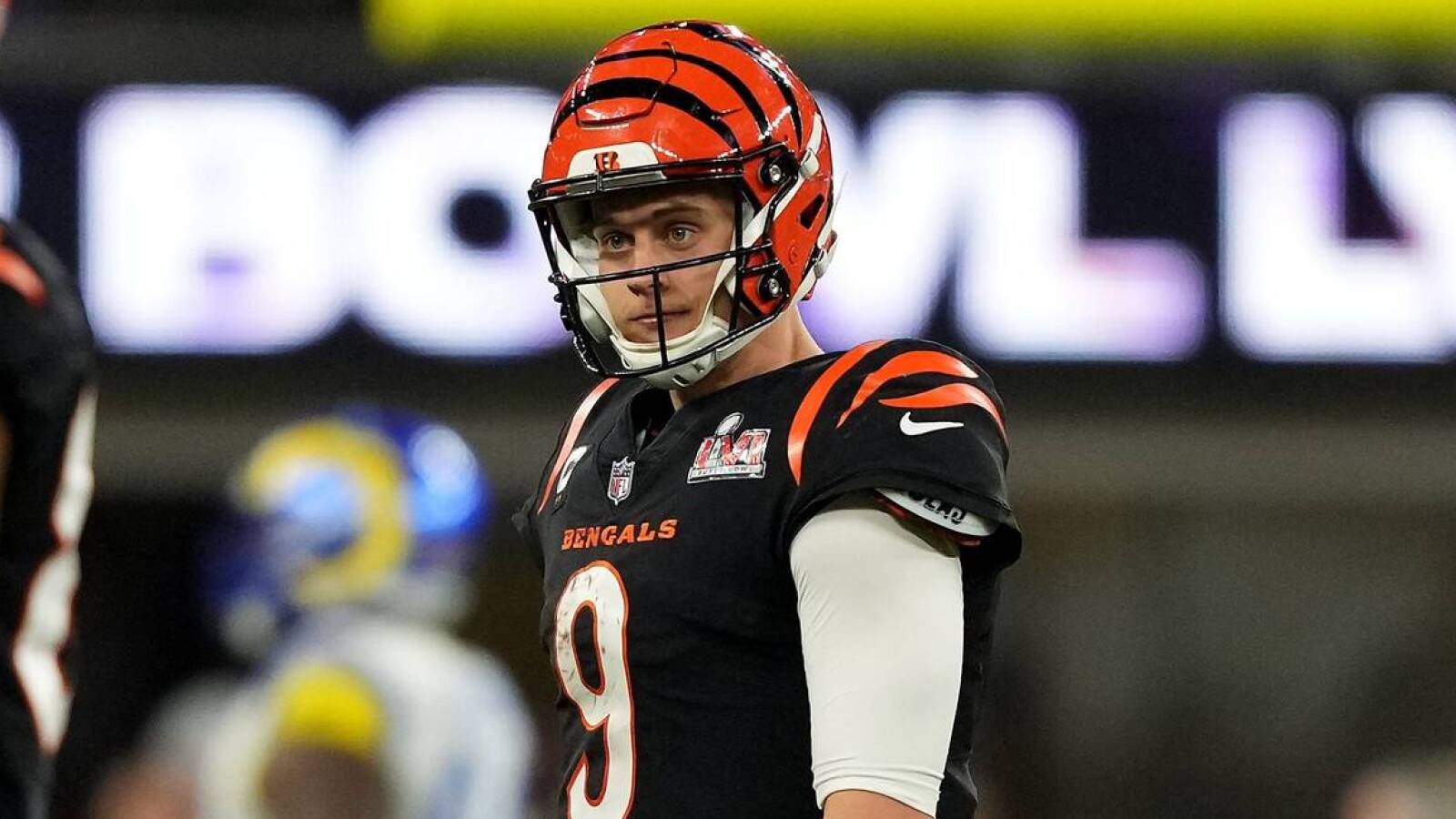 Burrow won't need surgery despite Super Bowl knee injury
Joe Burrow came ever so close to leading the Cincinnati Bengals to their first championship in Super Bowl LVI against the Los Angeles Rams on Sunday. Instead, Bengals fans saw their franchise quarterback's valiant effort come up short during a second half that included a gruesome and frightening-looking knee injury.
Fortunately for Burrow and company, early indications are that the knee sprain could've been significantly worse.
The former first overall pick saw his 2020 rookie campaign cut short after 10 games when he suffered a season-ending ACL and MCL tear in Week 11. Burrow bounced back in a big way in 2021, leading Cincinnatti to its first postseason appearance in six years and first Super Bowl since 1989.
In 16 games, the former national champion at LSU completed an NFL-best 70.4% of his pass attempts for 4,611 yards and 34 touchdowns against 14 interceptions, adding 40 carries for 118 yards and two scores as well. Burrow also led the league in yards gained per pass attempt (8.9) in the regular season and won the AP Comeback Player of the Year Award.
In four playoff games including the Super Bowl, Burrow went 97-for-142 (68.3%) for 1,105 passing yards, five touchdowns and two interceptions.