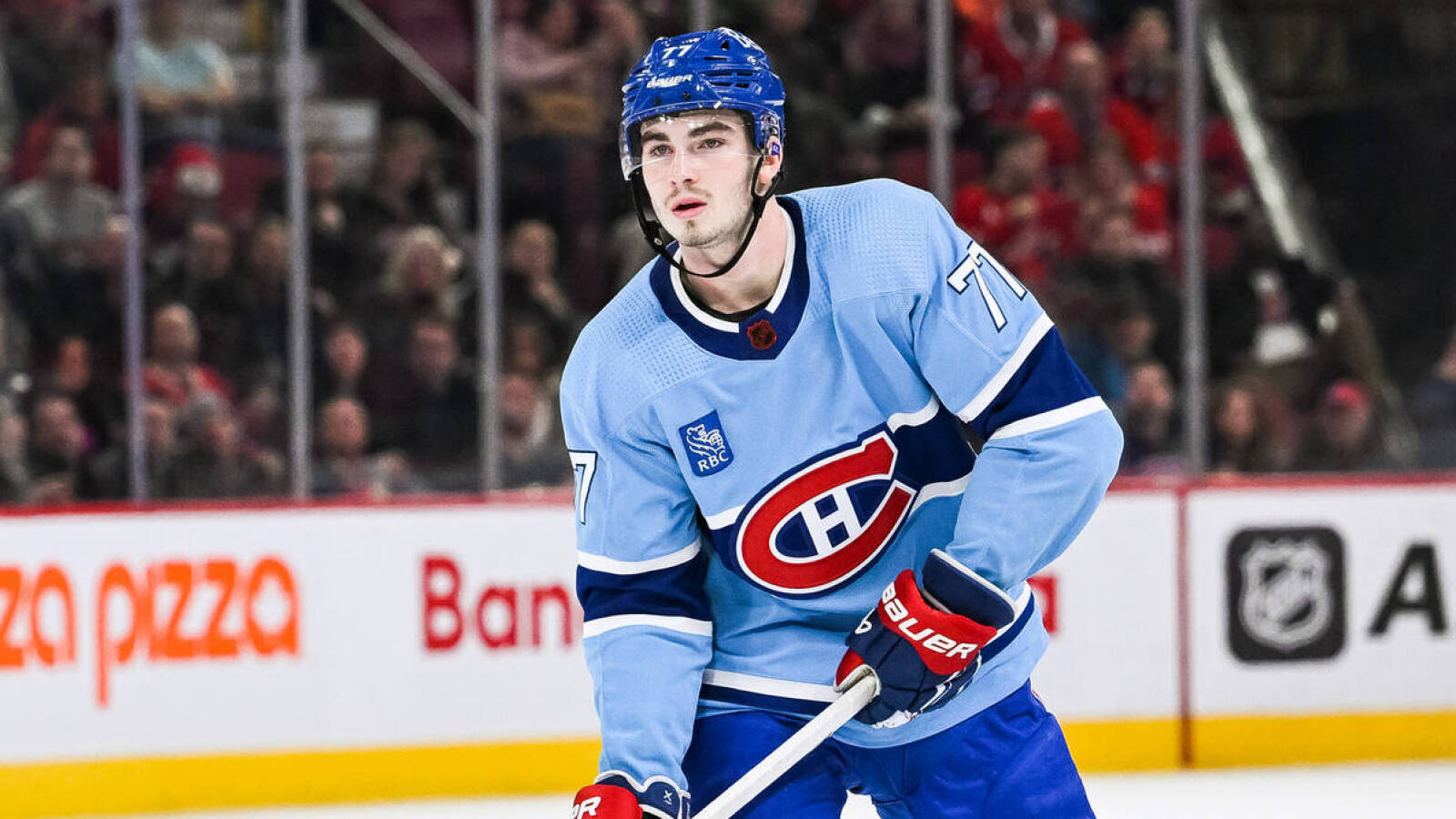 Canadiens' Kirby Dach out minimum one week
The Montreal Canadiens announced Thursday that forward Kirby Dach will be out a minimum of one week with an upper-body injury.
Dach last played in Monday's 3-2 victory over the Buffalo Sabres, logging three shots, one hit, and one block in 22:29 of ice time. However, he was held out of Tuesday's 3-2 loss to the Philadelphia Flyers and was day to day. With seven games remaining on the schedule for the Canadiens, Dach could be done for the season.
This season, the Fort Saskatchewan product has notched a career-high 14 goals, and 24 assists for 38 points in 58 games. The 22-year-old recently returned after missing 16 games with a lower-body injury he sustained against his former team, the Chicago Blackhawks, back in February. 
The Canadiens acquired Dach from the Blackhawks at the 2022 NHL Draft in Montreal. The host team Canadiens made a big splash by sending a first-round (No. 13) and a third-round (No. 66) pick to the Blackhawks for the former 2019 third overall selection. Dach signed a four-year, $13,450,000 extension with the Canadiens last fall; the contract has a cap hit of $3,362,500 and runs through 2025-26. 
Additionally, Canadiens head coach Martin St. Louis told reporters that veteran defenseman David Savard would be a game-time decision ahead of Thursday night's game against the Columbus Blue Jackets. Savard has registered three goals and 17 assists for 20 points in 62 games this season. The former Stanley Cup champion signed a four-year, $14,000,000 contract with the Canadiens in the summer of 2021 after winning the Stanley Cup with the Tampa Bay Lightning. The contract has a cap hit of $3,500,000 and runs through 2024-25.