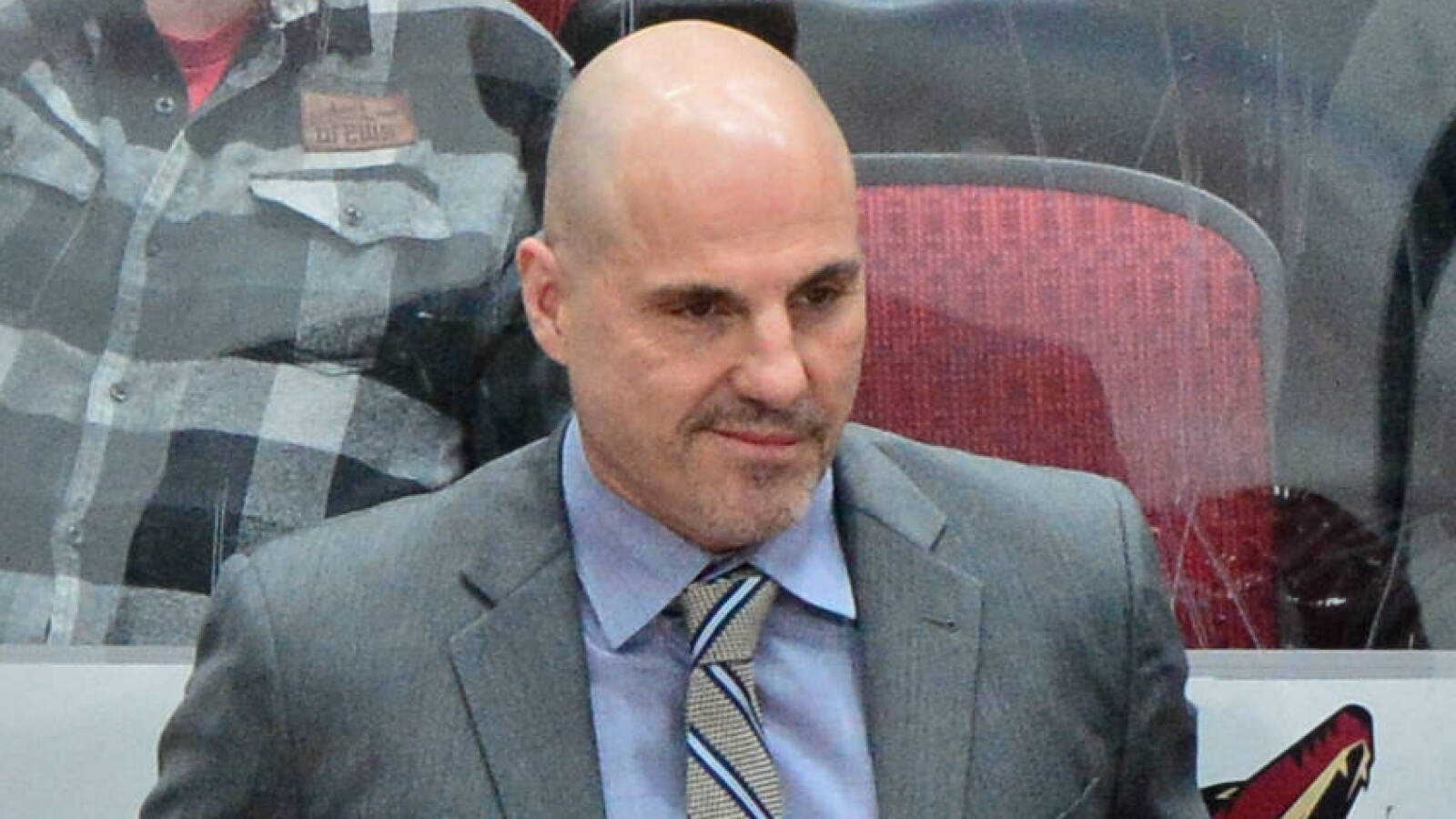 Canucks expected to hire Rick Tocchet as new HC on Monday
While this is far from breaking news, it seems all but official that Rick Tocchet will be the new head coach of the Vancouver Canucks on Monday.
The Canucks haven't exactly kept this a secret, but Jeff Marek reported the coaching switch on Sportsnet during Saturday night's action. There had also been reports that Saturday's game against the Edmonton Oilers would be current Canucks head coach Bruce Boudreau's last game in the position.
The move has been met with heavy criticism, not so much for the news itself, but for how the Canucks have handled the situation. Management has spent a majority of the season criticizing the coaching of Boudreau, and putting the blame for the team's slow start on him. To make matters worse, the past few weeks have seen a plethora of rumours that Tocchet was set to take over the position, and that it was a matter of when, not if, leaving Boudreau in the uncomfortable position of having to sit around and wait to be fired when he already knows his fate.
Tocchet takes over with six seasons of head-coaching experience under his belt, with a career record of 178-200-60 during stints with the Tampa Bay Lightning from 2008-2010 and the Arizona Coyotes from 2017-2021. He had won back-to-back Stanley Cups with the Pittsburgh Penguins as an assistant coach in 2016 and 2017.
Boudreau leaves after barely over a year in Vancouver, with a 50-39-13 record, including a 32-15-10 record when he joined partway through the 2021-22 season and had the Canucks in a late season playoff push. If he is fired, it will be the first time in his career that he has a losing record with a team in a single season as the head coach.
Canucks fans chanted "Bruce, there it is!" in support of Boudreau during the 4-1 loss to the Colorado Avalanche on Friday, leaving Boudreau quite emotional in the postgame press conference.
"I've only been here a year, but it'll go down in my memory books out of the 48 years I've played and coached as the most incredible thing I've experienced on a personal level other than winning championships," said Boudreau.