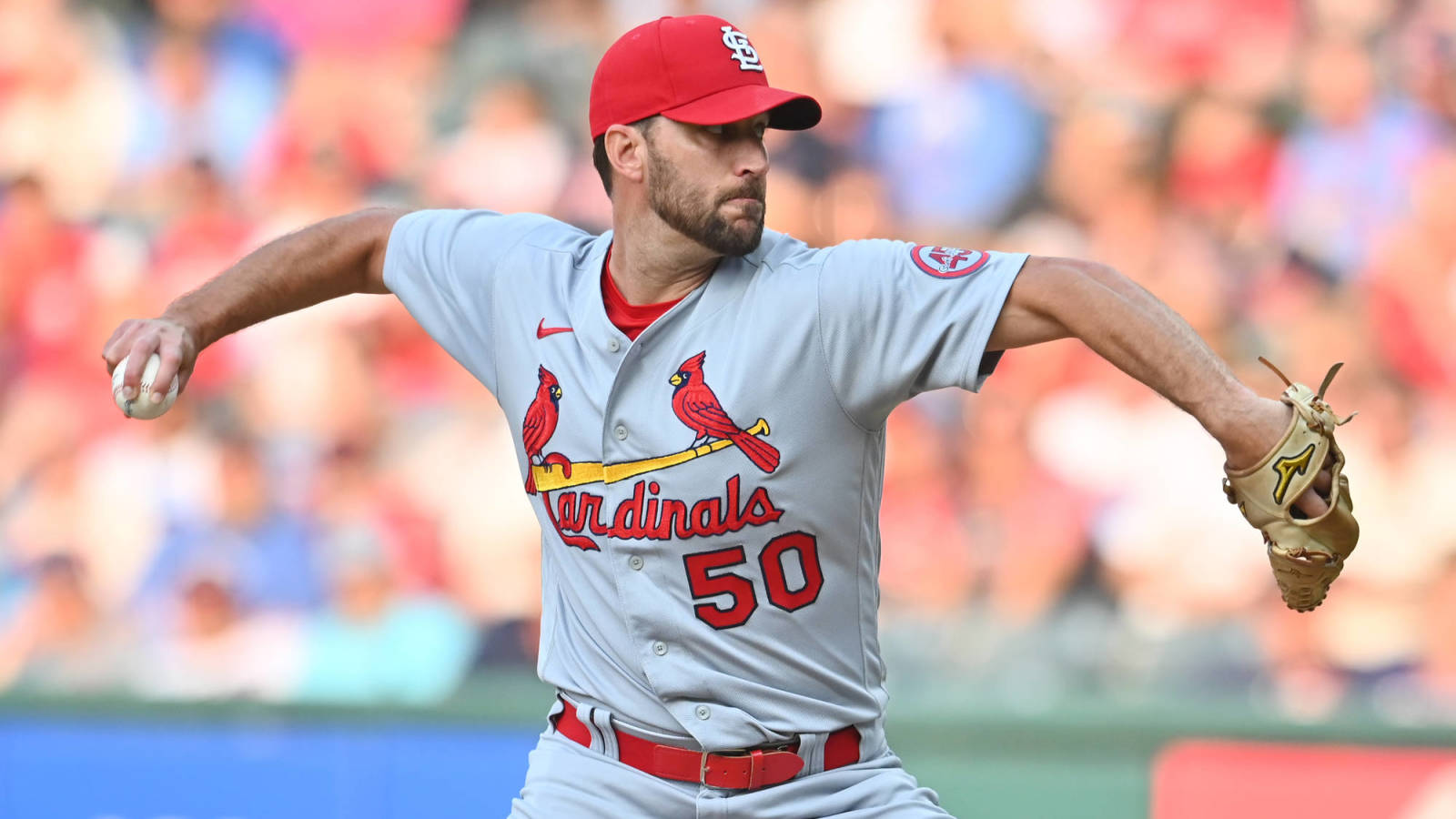 Cardinals, Adam Wainwright agree on deal for 2022
The St. Louis Cardinals aren't done with Adam Wainwright just yet. 
Wainwright and the Cards reportedly agreed to a deal for the 2022 season and will finalize it Friday, sources close to the team confirmed to Derrick Goold of the St. Louis Post-Dispatch. 
Details of the deal were not immediately known. 
Wainwright and the Cardinals have had contract discussions over the past week, per Goold. The 40-year-old made it clear he intends to pitch next season. 
The three-time All-Star has essentially turned back the clock, delivering one of the best seasons of his career in 2021. He's 17-7 in 32 starts with a 3.05 ERA, 1.057 WHIP and 174 strikeouts across 206.1 innings. 
Wainwright has spent his entire 16-year career with the Cardinals. In addition to being named a three-time All-Star, he has also won two Gold Gloves and a Silver Slugger Award. 
Some of Wainwright's most memorable moments in the big leagues came during the 2006 postseason when he served as a reliever for the Cards. In Game 7 of the NLCS, he famously struck out New York Mets slugger Carlos Beltran to send St. Louis to the World Series. 
In Game 5 of the World Series, Wainwright fanned Detroit Tigers third baseman Brandon Inge to capture the title. 
While Wainwright is a starter now, the Cardinals hope he can be just as magical during the 2021 postseason. Manager Mike Shildt told reporters Thursday he chose Wainwright to start next Wednesday's National League wild-card game at either the San Francisco Giants or Los Angeles Dodgers. 
The Cardinals are 89-70 on the season entering Friday's game against the Chicago Cubs. They own the NL's second wild-card spot.