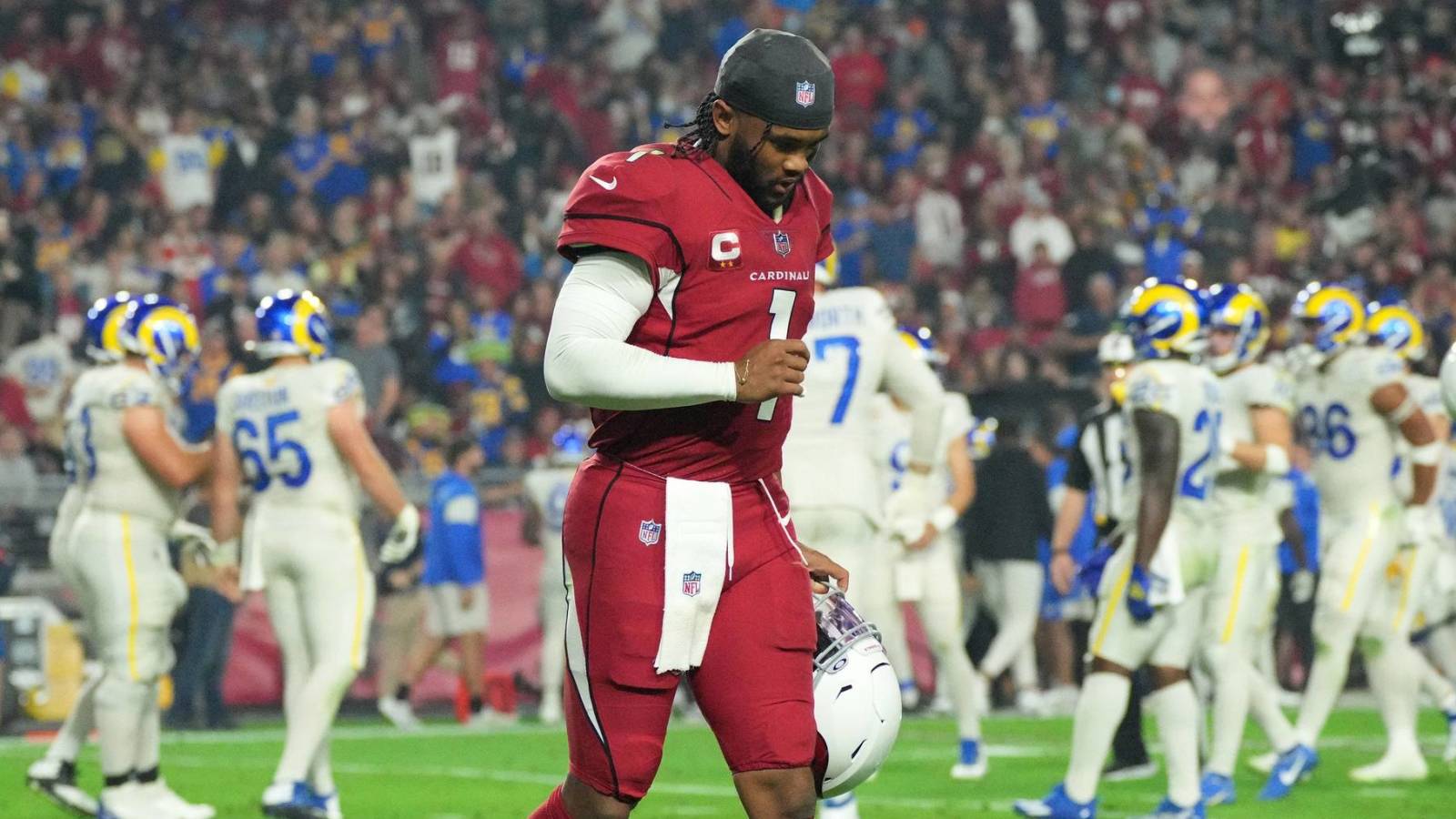 Cardinals QB Kyler Murray weighs in on final play vs. Rams
The Arizona Cardinals probably shouldn't have had an opportunity to send their Week 14 "Monday Night Football" game against the Los Angeles Rams to overtime. When they did, though, an error in communication apparently cost them a real shot at bonus football on the final play of regulation.
After Cardinals kicker Matt Prater drilled a 49-yard field goal with 41 seconds left in the fourth quarter to cut the Rams lead to 30-23, Arizona beat the odds to recover an onside kick at their own 48-yard line. Quarterback Kyler Murray got the final drive started with a 15-yard scramble out of bounds, but a holding call wiped out the gain and pushed the Cardinals back to their own 38-yard line.
A false start then pushed them back five yards further, before Murray found running back James Conner on a nine-yard dump-off pass that kept the clock moving under 15 seconds with no timeouts remaining. On second down from their own 42-yard line, "mayhem" ensued.
"Instead of just spiking the ball to set up one final heave, Murray ran a play. The issue: Most of his teammates on the field expected the spike," Around the NFL writer Kevin Patra reported. "The offensive line left Von Miller unblocked, and receivers weren't running their routes at full speed from the snap. That left Murray a sitting duck to eventually be swallowed by Aaron Donald for the game-ending sack."