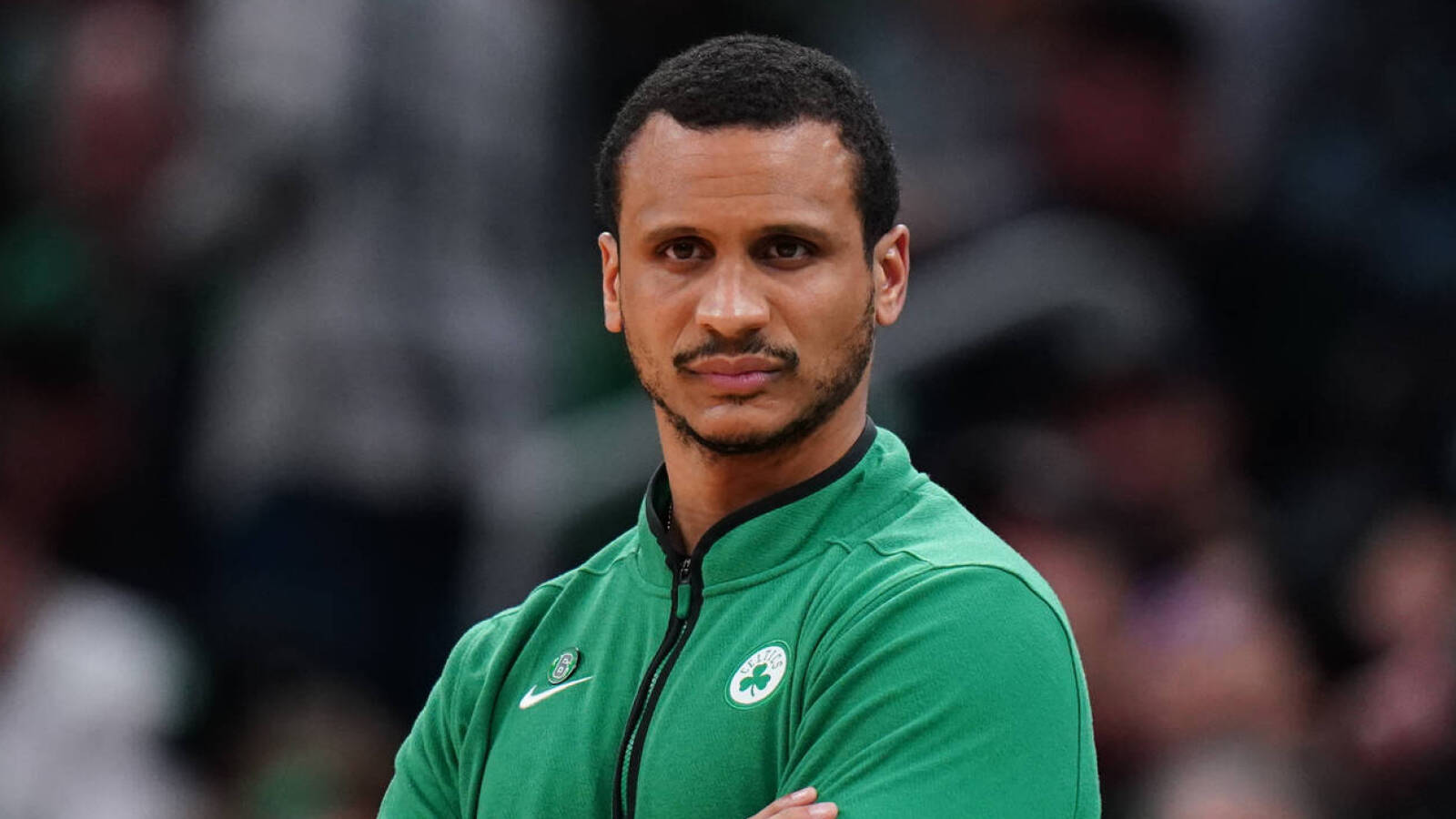 Celtics HC Joe Mazzulla questionable vs. Clippers
Boston Celtics head coach Joe Mazzulla could miss his second straight game on Thursday when the team hosts the Los Angeles Clippers. According to Jay King of The Athletic, Mazzulla is dealing with corneal abrasions that he suffered during a recent pickup game.
Celtics guard (and reigning Defensive Player of the Year) Marcus Smart detailed Mazzulla's situation and talked about interim head coach Damon Stoudamire on Thursday. Boston defeated the Houston Rockets 126-102 under Stoudamire on Tuesday at home, as Mazzulla was ruled out due to what the team called "eye irritation."
Stoudamire played 13 seasons in the NBA from 1995 to 2008 and was the 1995-1996 Rookie of the Year. He's held various assistant gigs at the collegiate and NBA level since the end of his playing days and was the head coach at the University of the Pacific for five seasons from 2016 to 2021.
This is Stoudamire's second season on the Celtics bench.
Mazzulla was promoted to the lead job in Beantown after the organization handed down Ime Udoka a season-long suspension for violation of team policies, related to an improper relationship with a female staff member. The 34-year-old joined the Celtics in June 2019.
Despite the tumultuous offseason, Boston has the best record in the NBA at 25-10.