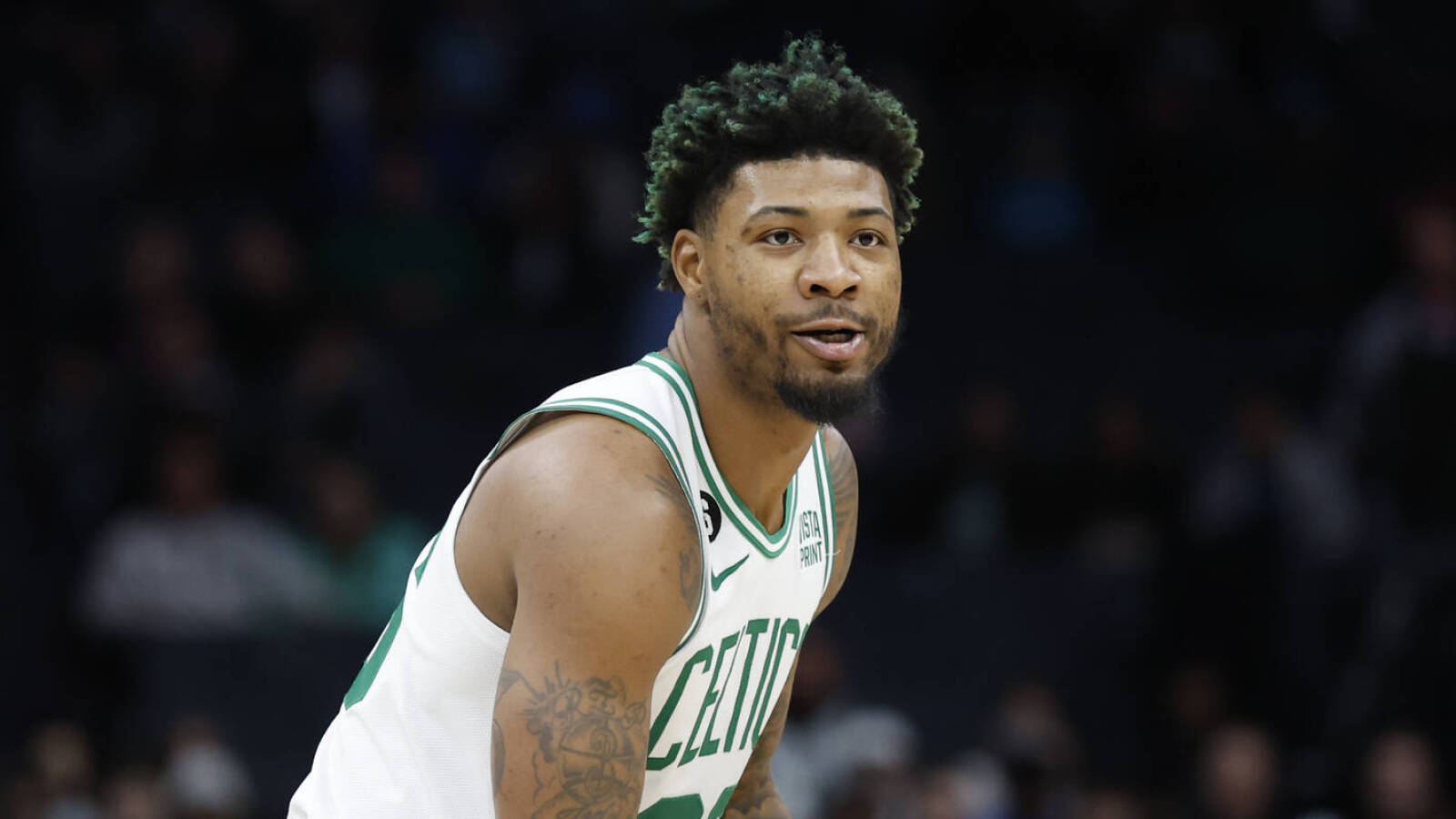 Celtics' Marcus Smart releases properly named cereal
Marcus Smart was drafted by the Boston Celtics nearly nine years ago, and this week, he released a very appropriately named cereal given his near-decade of calling Beantown home.
As many people know, "wicked" is commonly thought of as one of the favorite words in Bostonians' vocabulary, while "wicked smart" or "wicked smaht" frequently goes hand in hand with folks in Beantown and the surrounding area.
According to Smart, the cereal's ingredients include "12grams of defense." Smart is the reigning NBA Defensive Player of the Year and has been named First-Team All-Defense in three of the past four seasons.
Per the PLB Sports and Entertainment website, a two-pack of "Wicked Smarts" is $24.99, while a bowl and sticker bundle is $44.99. The site describes the breakfast as "sweetened toasted oats cereal with marshmallows" but doesn't mention if there are indeed "12 grams of defense" in every box.
Smart's Celtics are looking to make it back to the NBA Finals this season after blowing 2-1 series lead and falling to the Golden State Warriors last year. Boston has had the best record in the NBA for much of the campaign and enters Tuesday with the top mark at 36-15.
The Oklahoma St. product is averaging a career-high 7.2 assists across 41 games, while posting 11.1 points, 3.4 rebounds and 1.3 steals per contest as well.