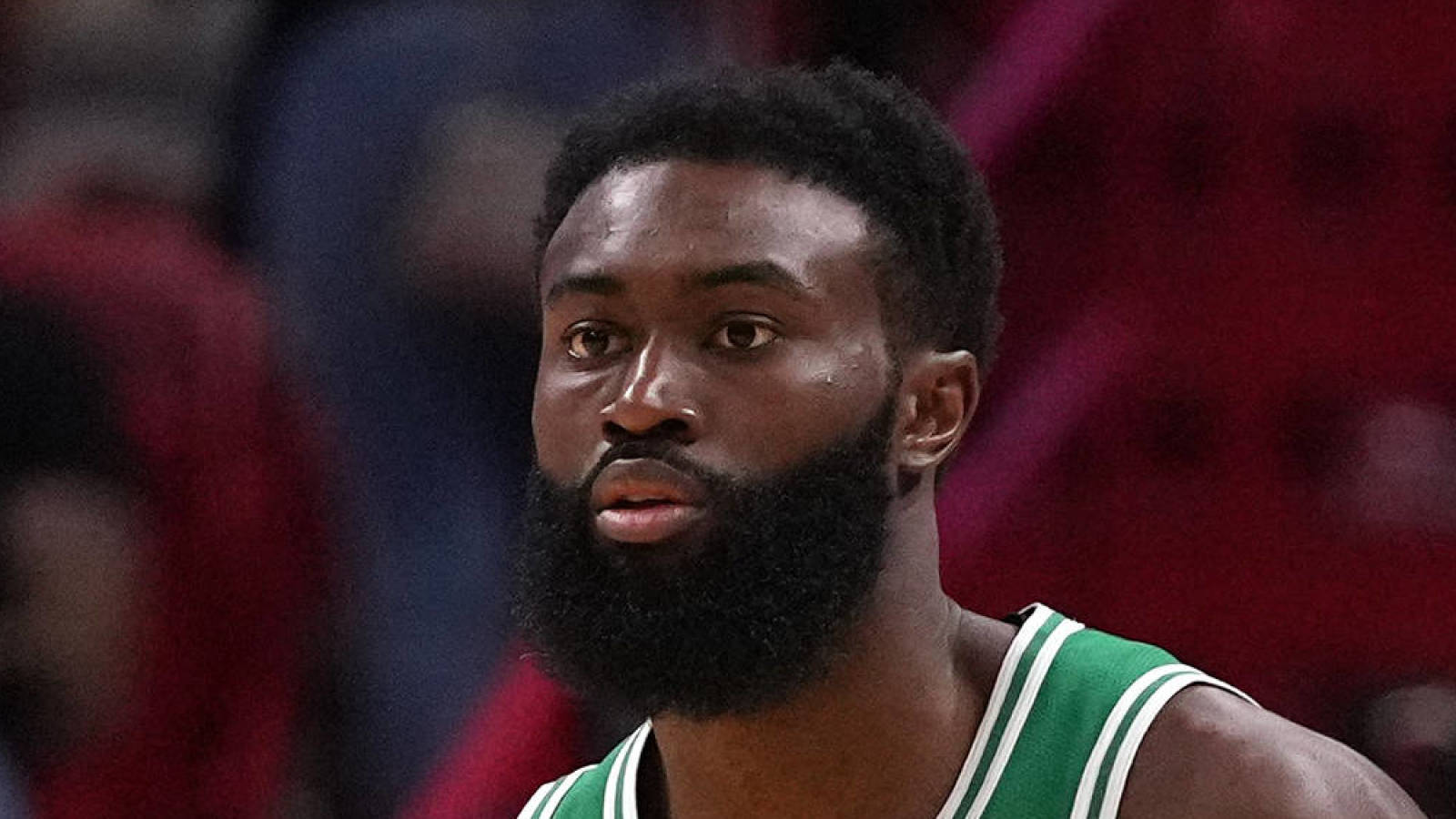 Celtics star Jaylen Brown will return on Monday vs. Bucks
Celtics star Jaylen Brown (hamstring strain) will return from a five-game absence on Monday against the Bucks, Brian Robb of Masslive.com writes. Boston has lost three straight games and went 1-4 during the stretch Brown missed.
"I'm feeling good," Brown said, clearly motivated to return. "I'm feeling like myself, like how I started the season and how I was starting to feel coming back from COVID, getting my legs back up under me. 
"Obviously, it's been difficult to watch, especially wanting to be out there seeing how our team's been fighting for the most part. It's been hard to watch, but coming back I'm looking to just add to winning, trying to get everybody on the same page, bring energy and make winning basketball plays."
Brown originally suffered the injury on Nov. 4 and had missed eight contests. He then returned on a minutes limit for a handful of games, something he believes was a mistake.
"I think I came back maybe a little too early before because I was not myself," Brown admitted, as relayed by Robb. "And hamstrings are a little bit tricky, so we were just taking time to figure it out. The organization and the medical staff had good communication and we figured it out."
The Celtics have struggled so far this season, going 13-14. For his part, Brown has averaged 21.4 points, 5.2 rebounds and 32.8 minutes per contest, appearing in 13 of Boston's 27 games. He's expected to be available for 30 minutes when Boston plays Milwaukee, Robb notes.