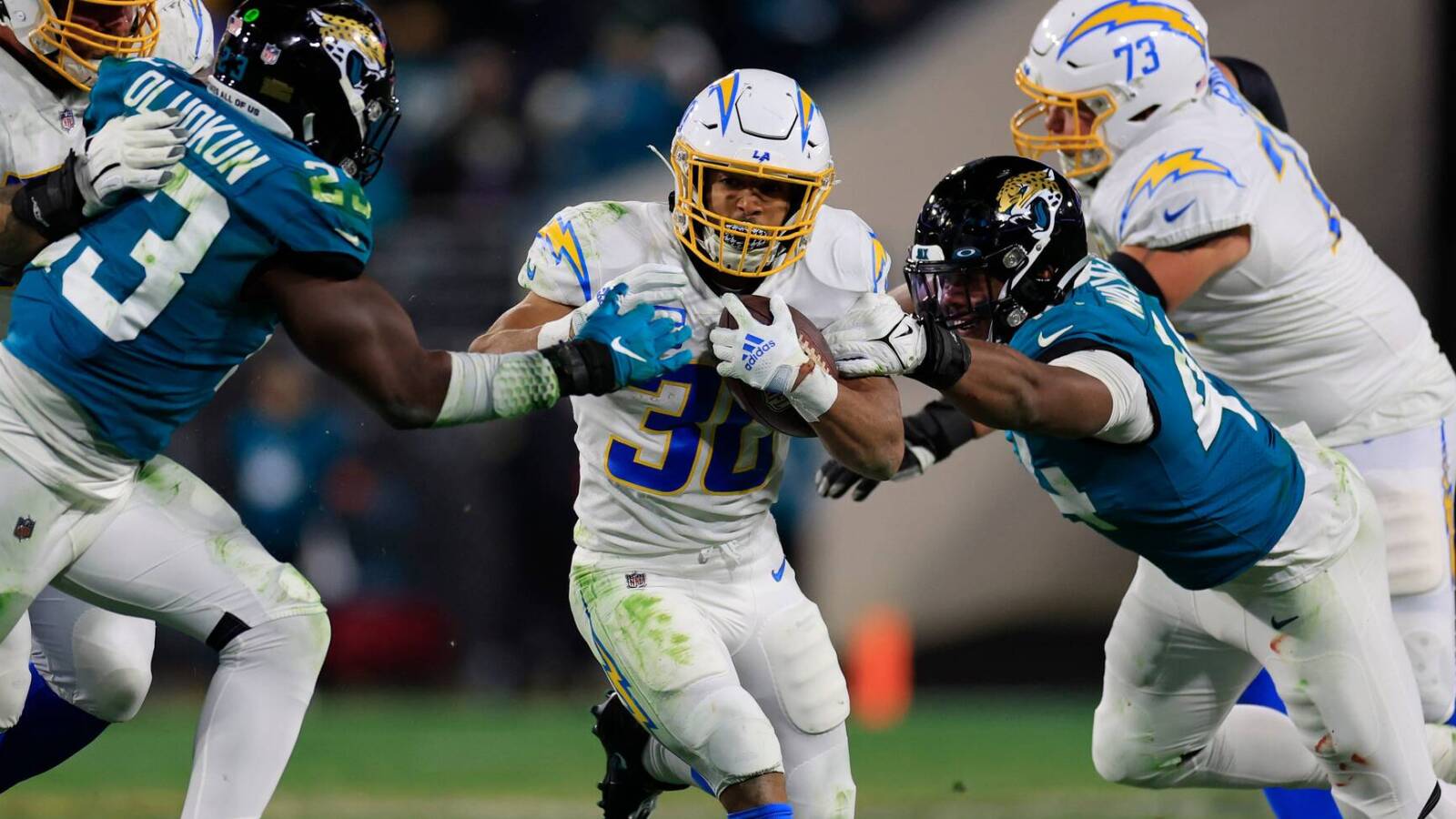 Chargers GM: 'Nothing's changed' with star RB
Los Angeles allowed Ekeler to seek a trade after contract extension talks stalled. General manager Tom Telesco explained there's no progress on a deal, but the Chargers are not aggressively pursuing a trade.
"Nothing's changed," Telesco said Tuesday on "The Rich Eisen Show." "His (Ekeler's) situation is unique. I completely understand that, which is why we kind of allowed them to kind of look and see if anything was out there. We had no intent, no interest of trading him, but fully knowing his situation to go ahead and do it."
 
Ekeler is entering the final year of his contract. His 2023 base salary is $6.25M, but none is guaranteed, per OverTheCap. 
Over the past two seasons, he's fourth in the NFL in yards from scrimmage (3,195) and leads in total TDs (38). So his play merits an extension.
 
Teams don't like giving RBs exorbitant, long-term deals because they're less durable than other positions. Also, Ekeler turns 28 this May, which could mark a point where his production dips.
Although Ekeler recently told SiriusXM Fantasy Sports Radio returning to the Chargers is "the worst-case scenario," it's a scenario he may have to accept since the RB market is stagnant.
 
The Chargers drafted no RBs, and Ekeler backup Joshua Kelley has only rushed for 743 yards in three seasons, so they need him to return.
In 2024, Telesco could use the franchise tag — a one-year $13.71M deal, per OTC — on Ekeler. The length of the contract may not please him, though.
 
Telesco must mend the relationship because Ekeler is one of the team's top players and critical to vaulting above AFC West rival Kansas City.