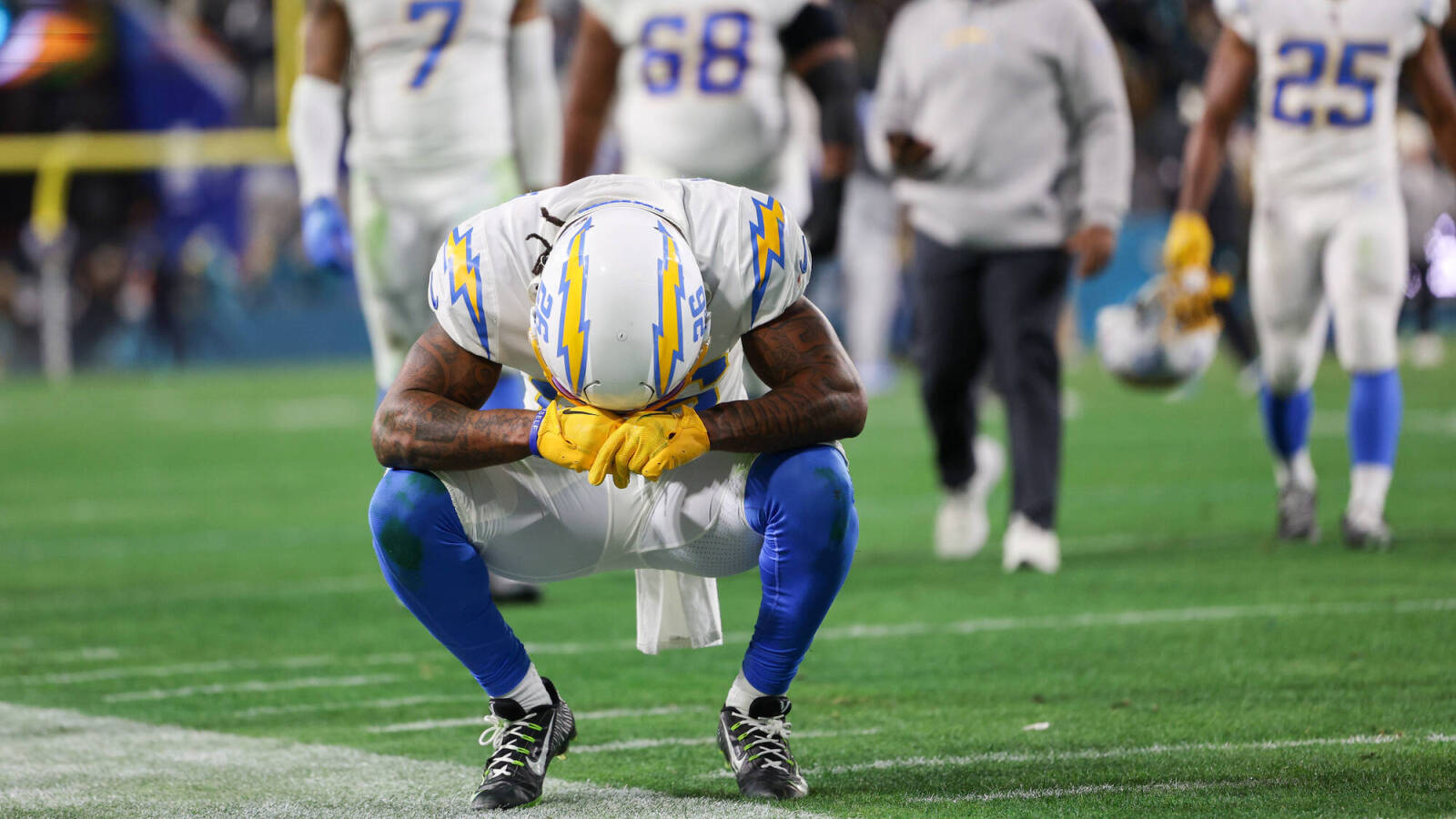 Chargers made dubious history in shocking loss to Jaguars
The Los Angeles Chargers season came to an excruciating end Saturday in the AFC wild-card round, falling 31-30 after the Jacksonville Jaguars completed the third-largest comeback in postseason history. 
Blowing one of the biggest playoff leads ever wasn't the only unfortunate history made by the Chargers on Saturday. 
The Chargers became the first team in NFL history to lose a playoff game when winning the turnover battle by five or more. 
The Chargers held a 27-0 lead with under two minutes left in the first half, but Jaguars quarterback Trevor Lawrence turned around an ugly first half to help lead the incredible comeback. 
After throwing four first-half interceptions, three to Chargers' cornerback Asante Samuel Jr., Lawrence victimized the Chargers in the second half. 
After finishing 10-of-24 for 77 yards with a touchdown and four picks in the opening half, Lawrence was nearly perfect in the third and fourth quarters, going 18-of-23 for 211 yards and three touchdowns. 
According to StatMuse, Lawrence is only the second quarterback, joining former Pittsburgh Steeler Ben Roethlisberger, to throw four touchdowns and four interceptions in a playoff game. 
The Chargers join an infamous group of teams who squandered huge playoff leads. 
Only the 2013 Kansas City Chiefs (28 points) and 1992 Houston Oilers (32 points) have blown bigger leads in the postseason.