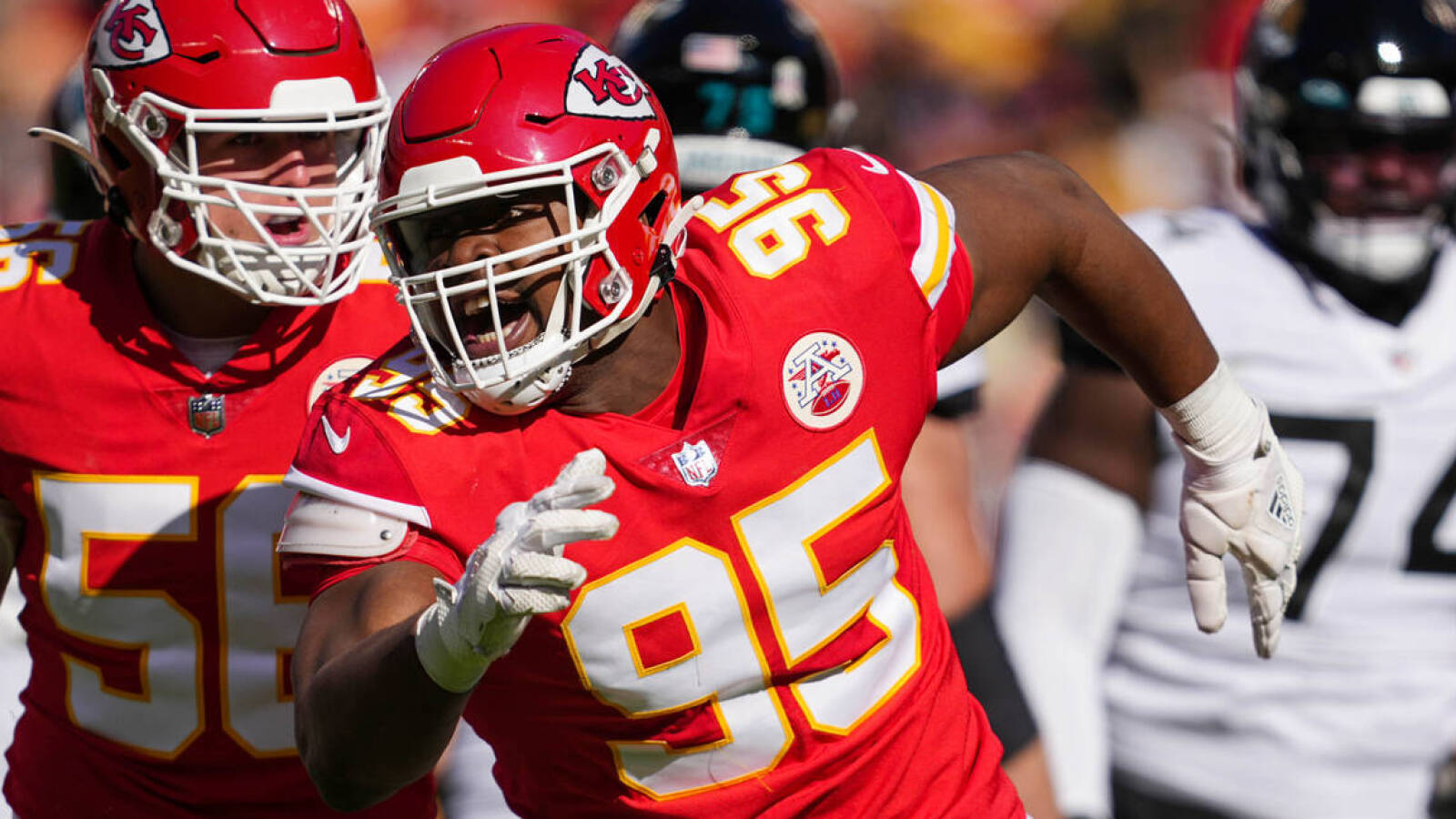 Chiefs DT Chris Jones plans to shut up media in divisional round
Kansas City Chiefs defensive tackle Chris Jones has 65 sacks in seven seasons, but none in the playoffs. The All-Pro plans to change that Saturday at home in a divisional round playoff game against Jacksonville.
"It's not a huge priority, but I'm going to get one just to shut you guys up," he said Thursday, referencing the media.
Despite no playoff sacks, Jones consistently has made plays for the Chiefs in the postseason. In a Super Bowl LIV win over the 49ers, he had three passes defended.
Jones has a good chance to make good on his sack vow.
In a 27-17 win over the Jags earlier this season, the Chiefs sacked Trevor Lawrence five times and Jones earned 1.5 of them.
Jones, a first-team All-Pro, has a least a half-sack in 10 of the past 12 games. Saturday's game will be his 13th in the postseason.
Getting a sack in the postseason is nothing new for teammate Frank Clark, who has 11 playoff sacks, tied for fifth all time. Clark, who has battled a groin injury recently, was a full participant in Thursday's practice. Per ESPN's Adam Teicher, the defensive end will play Saturday.
 Perhaps Clark can pass the secrets of playoff sacks to his teammate.