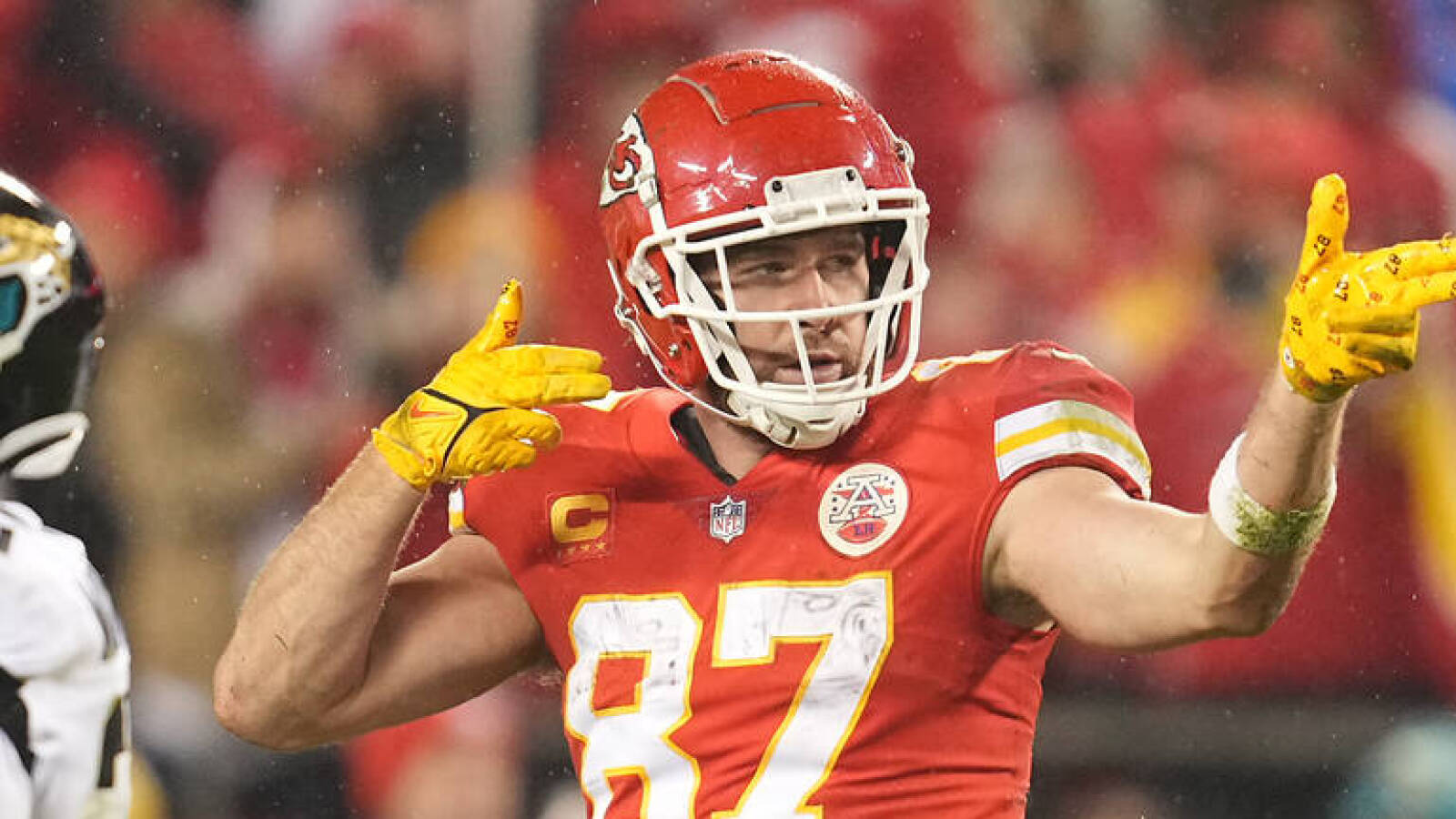 Chiefs' Kelce breaks multiple playoff records
Future Hall of Fame tight end Travis Kelce of the Kansas City Chiefs was on one in the first half of his team's NFL Divisional Playoff game against the Jacksonville Jaguars Saturday afternoon.
Kelce caught 10 balls in the first half as Kansas City overcame a Patrick Mahomes injury to take a 17-10 lead.
With Mahomes somehow returning to action despite suffering a high-ankle sprain, Kelce picked up where he left off in the second half. 
That included consecutive catches for 11 yards and 15 yards as the Chiefs took a 27-17 lead midway through the fourth quarter.
This put Kelce in the record books for playoff football. By virtue of his second catch on that drive, the All-Pro broke Kansas City single-game playoff record with 14 catches in a game. 
He also has 119 career playoff receptions, surpassing former New England Patriots star Julian Edelman for the second-most in playoff history.