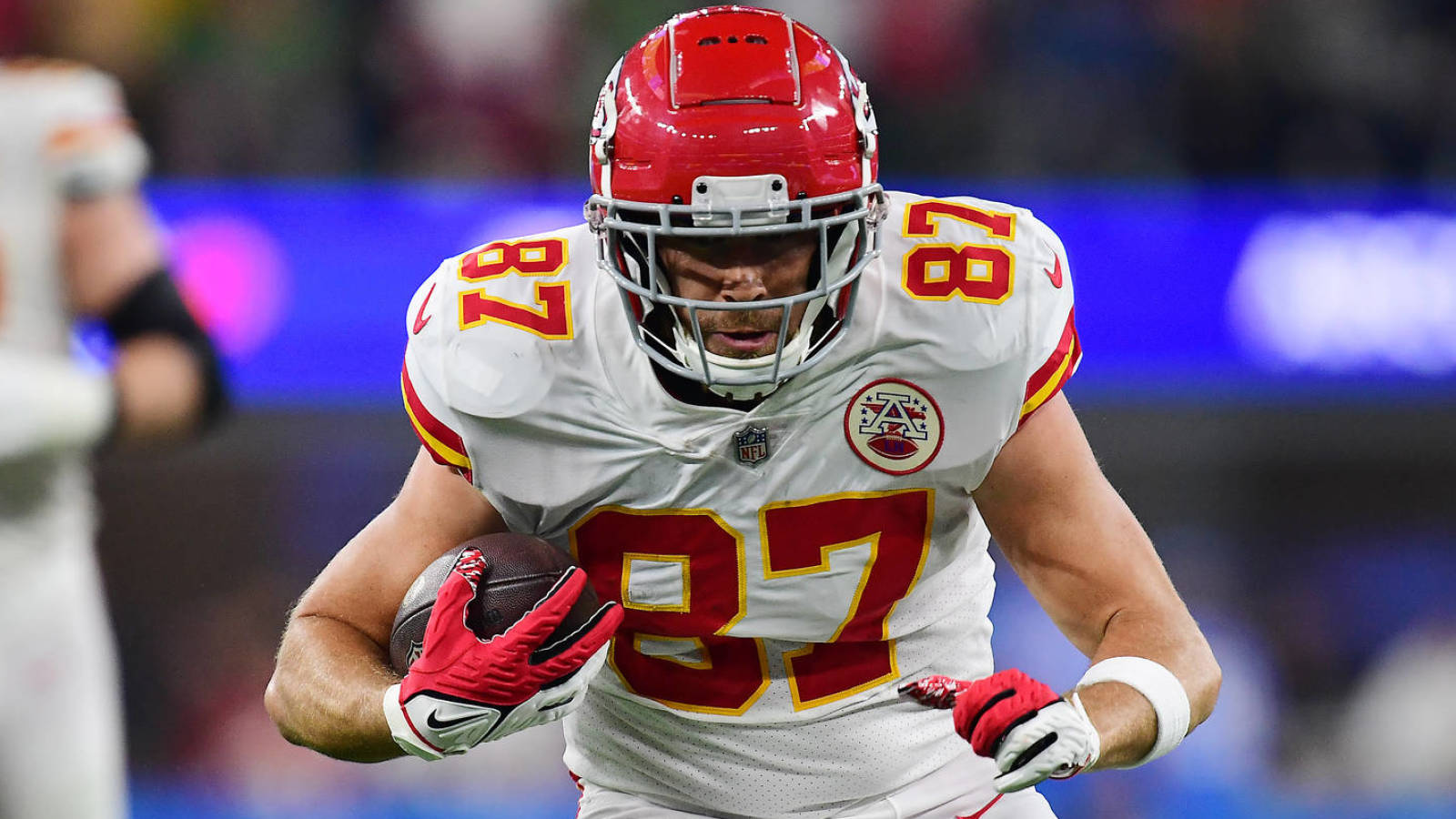 Chiefs place All-Pro TE Travis Kelce on Reserve/COVID-19 list
The Chiefs could be without a major offensive weapon this weekend against the Steelers. Kansas City has placed star tight end Travis Kelce on the reserve/COVID-19 list, according to veteran reporter Herbie Teope. Kelce will be joined by kicker Harrison Butker and cornerback Charvarius Ward, who also landed on the list.
While Kelce's placement on the list puts his status in doubt, it doesn't definitively mean he'll be sidelined on Sunday. Per ESPN's Adam Schefter, Kelce is vaccinated, so he could be good to go this weekend considering the league's new COVID protocols.
The tight end is having another incredible season for Kansas City, hauling in 83 receptions for 1,066 receiving yards and seven touchdowns. Kelce has been remarkably durable throughout his career, missing only a pair of regular season games since 2014. If the veteran is sidelined against Pittsburgh, the team will likely turn to Blake Bell and Noah Gray at tight end.
The Chiefs prepared for a potential Butker absence when they added
Elliott Fry to the practice squad last week. The team might not be as prepared for Ward's potential absence. The 25-year-old has started nine of his 10 games this season.