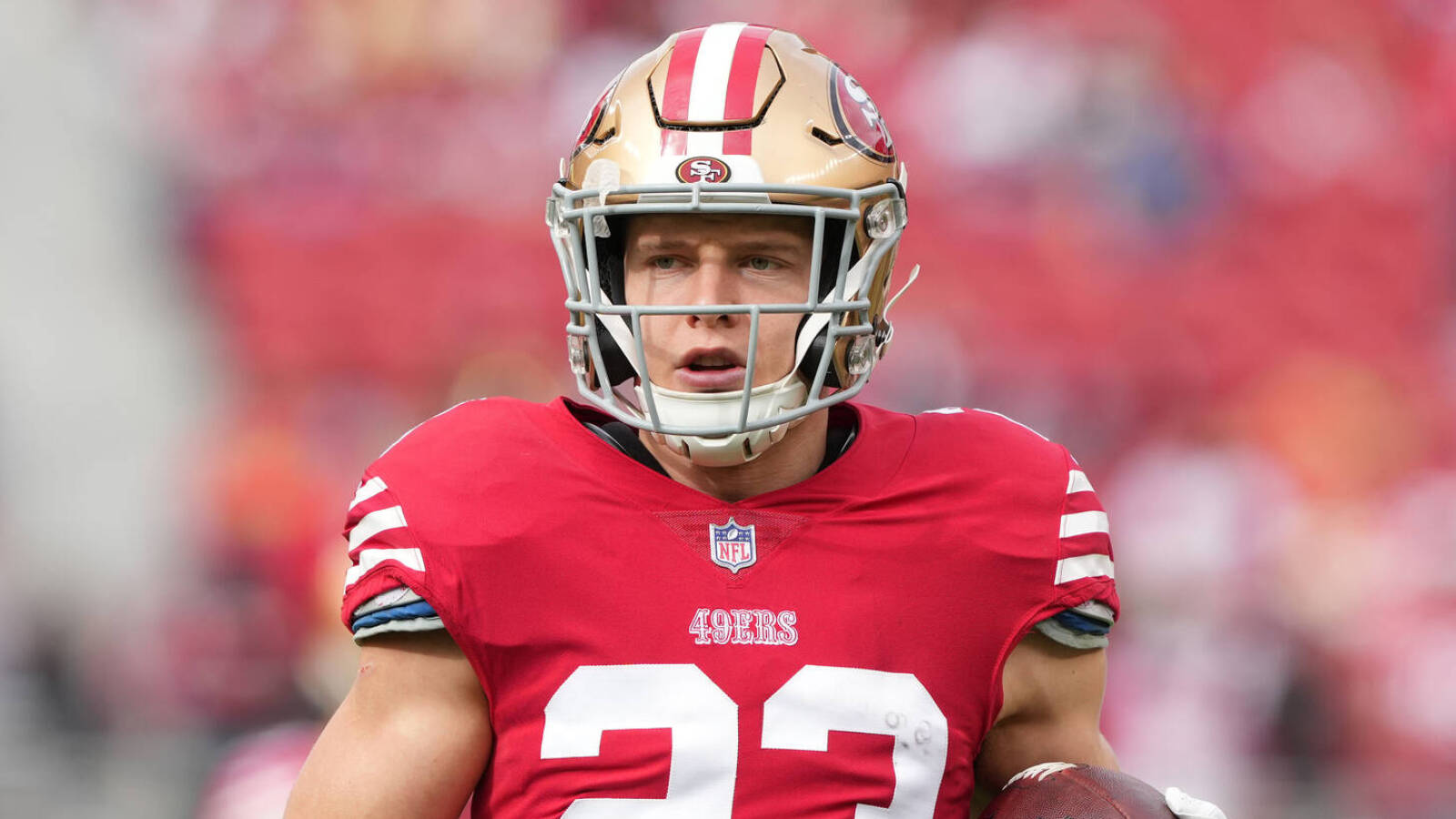 Christian McCaffrey on Super Bowl LVII: 'I hope both teams lose'
San Francisco 49ers star running back Christian McCaffrey remains less than thrilled about what happened during the NFC Championship Game loss to the Philadelphia Eagles. 
Per Coral Smith of the league's website, McCaffrey didn't hold back during an appearance on NFL Network's "Super Bowl Live" program when discussing this Sunday's Super Bowl LVII showdown between the Eagles and Kansas City Chiefs.
"You know, I hope both teams lose. To me, it doesn't matter," McCaffrey explained. "Obviously, I wish I was, we wish we were playing so bad, that game still hurts and it will for a while, but I think (San Francisco All-Pro defensive end) Nick Bosa said it best: I don't know if I'm going to watch the game, it might hurt too much."
Bosa generated headlines when he said last week he "will not be watching" this year's Super Bowl. 
49ers quarterbacks Trey Lance and Jimmy Garoppolo were already sidelined with season-ending injuries when rookie Brock Purdy went down with a torn ulnar collateral ligament in his right elbow during the NFC Championship Game. 
Purdy had to re-enter that matchup once fourth-choice option Josh Johnson was ruled out with a concussion, but the 23-year-old was unable to throw a significant pass during the second half of what became a 31-7 blowout loss. 
Following that contest, Pro Football Talk's Mike Florio called for the NFL to bring back an old rule that allowed teams to have a third "emergency" quarterback in uniform on game days. McCaffrey echoed Florio's take while speaking on the "Up & Adams" show: