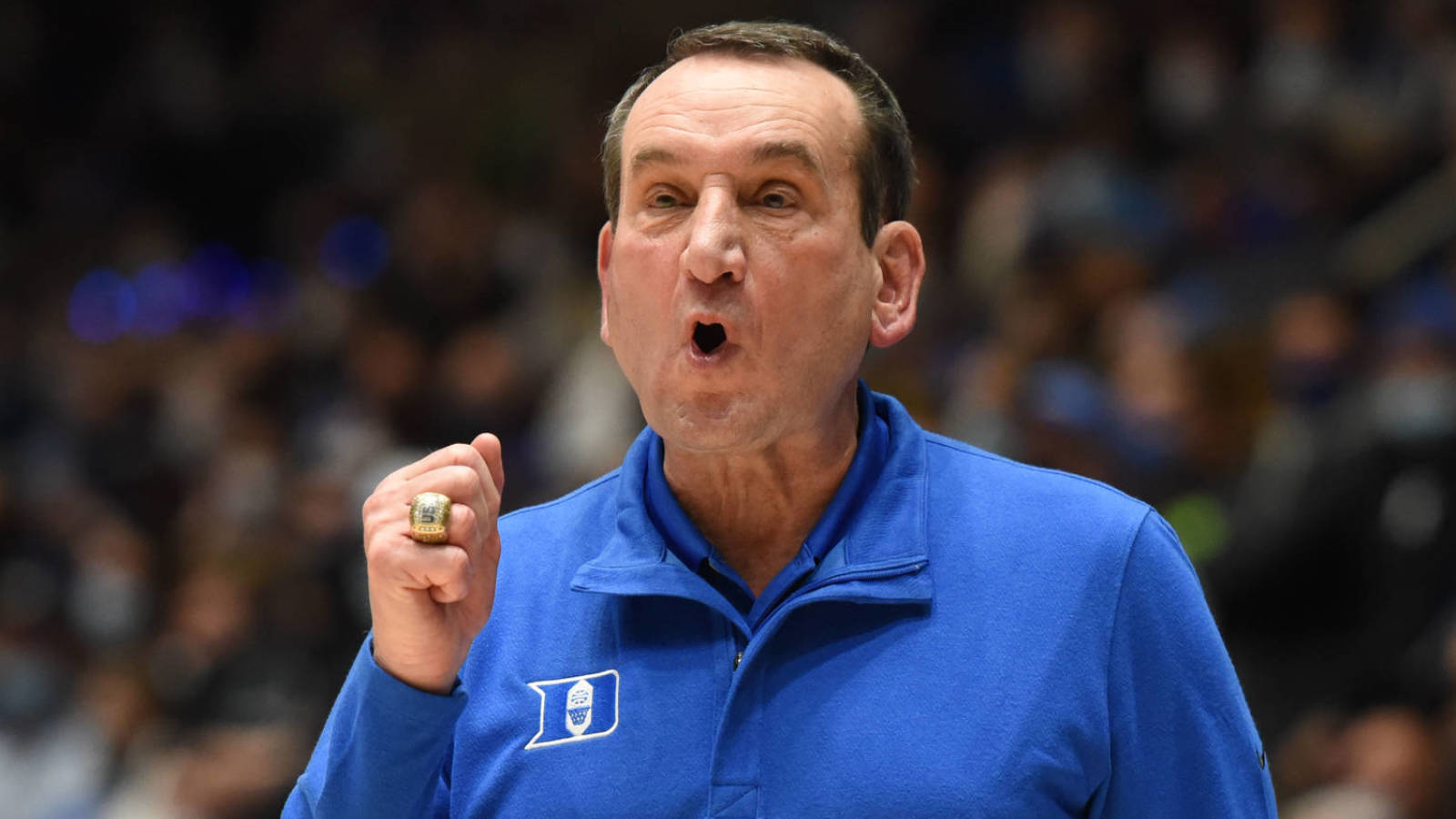 Coach K to miss Wake Forest game with non-COVID virus
On Wednesday night, the Duke University men's basketball team will get a sneak peek at what things will look like next season without Hall of Fame head coach Mike Krzyzewski on the bench.
"Coach K" announced in June that he will retire from his post with the Blue Devils following the 2021-2022 season. Duke enters the contest against the Demon Deacons as the No. 8 team in the nation with a 12-2 record.
In his 47-year head coaching career — including 41 seasons with the Blue Devils — Coach K has compiled a 1,182-363 record (.765 winning percentage). The 74-year-old is the all-time leader in games coached and wins and has earned five national titles — all with Duke — which came in 1991, 1992, 2001, 2010 and 2015.
Coach K has been to the NCAA Tournament 35 times and has reached 12 Final Fours with the Blue Devils. Among his list of accolades are three Naismith College Coach of the Year honors, five ACC Coach of the Year Awards and five Olympic gold medals as a coach with the United States men's national team (three as head coach).
Following the game against Wake Forest, Duke will next play at 2 p.m. ET on Saturday against North Carolina State.