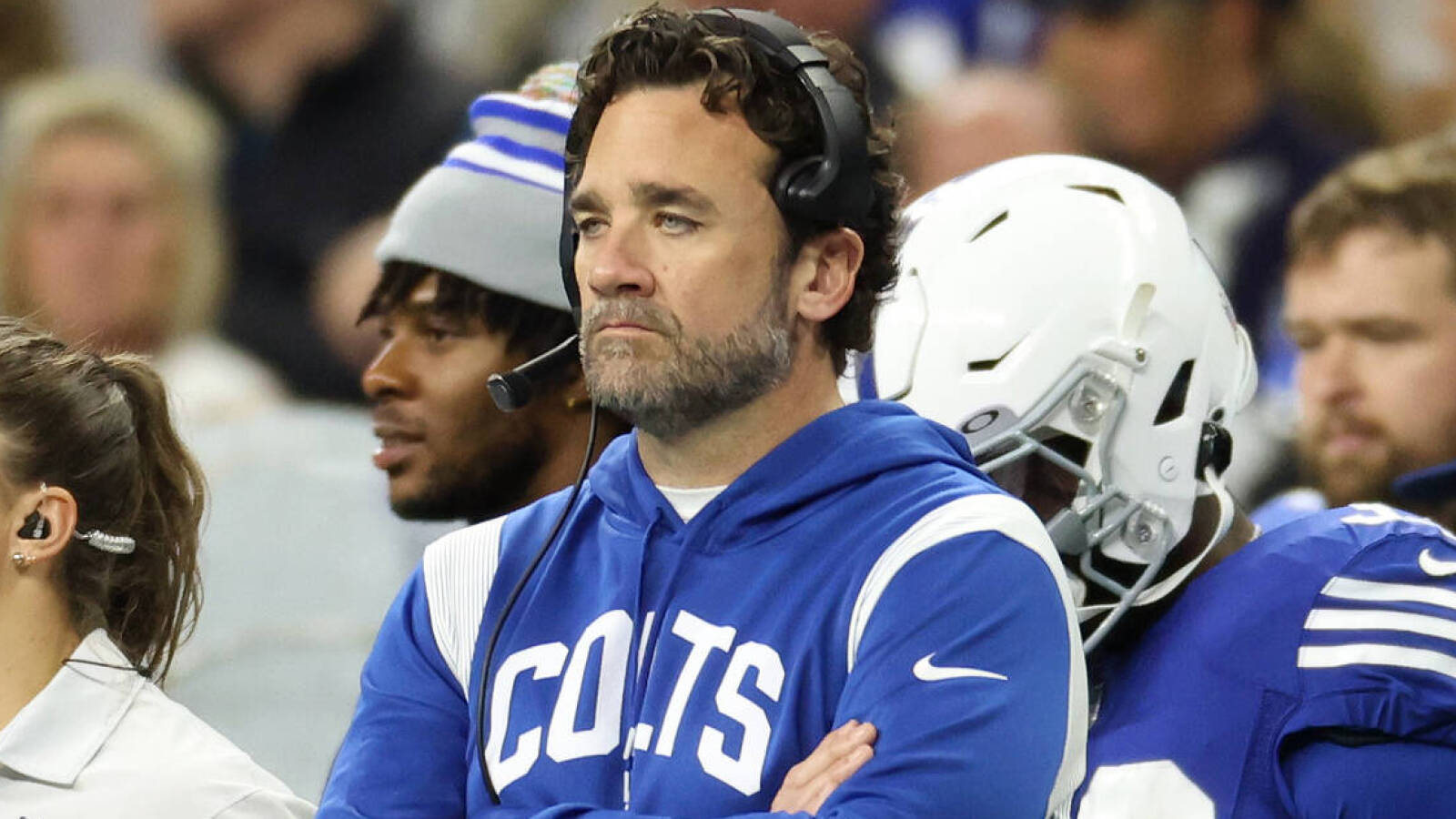 Colts HC Saturday admits regret from 'MNF' game vs. Steelers
Indianapolis Colts head coach Jeff Saturday has admitted regret and taken blame for his clock management choices during the waning moments of the team's 24-17 loss to the Pittsburgh Steelers on "Monday Night Football" in Week 12.
Saturday has been heavily criticized over the last 12-plus hours since the conclusion of the defeat. As Indianapolis trailed by seven on their final offensive drive, the interim coach elected to preserve his timeouts until it was, in many eyes, much too late.
After a 14-yard run by quarterback Matt Ryan made it third-and-three with under one minute to go, Saturday let the clock run and called for a Jonathan Taylor running play, which was stuffed for no gain. The team then called their first timeout at the 30-second mark, Ryan threw an incompletion on the next play, resulting in a turnover on downs. The Steelers were then able to run out the clock.
In the immediate aftermath of the game, Saturday defended his actions — or lack thereof. He thought differently on Tuesday.
The Colts fell to 4-7-1 with the setback and lost ground in the AFC playoff picture. While they still have five games left in the regular season, they have a brutal stretch of tough contests coming up against postseason contenders.
Indianapolis will travel to face the Dallas Cowboys (8-3) in Week 13 on "Sunday Night Football," before taking their bye in Week 14. They'll take on the Minnesota Vikings (9-2) on the road in Week 15, host the Los Angeles Chargers (6-5) in Week 16, play the New York Giants (7-4) on the road in Week 17 and wrap up the regular season with a home tilt vs. the Houston Texans (1-9-1) in Week 18.