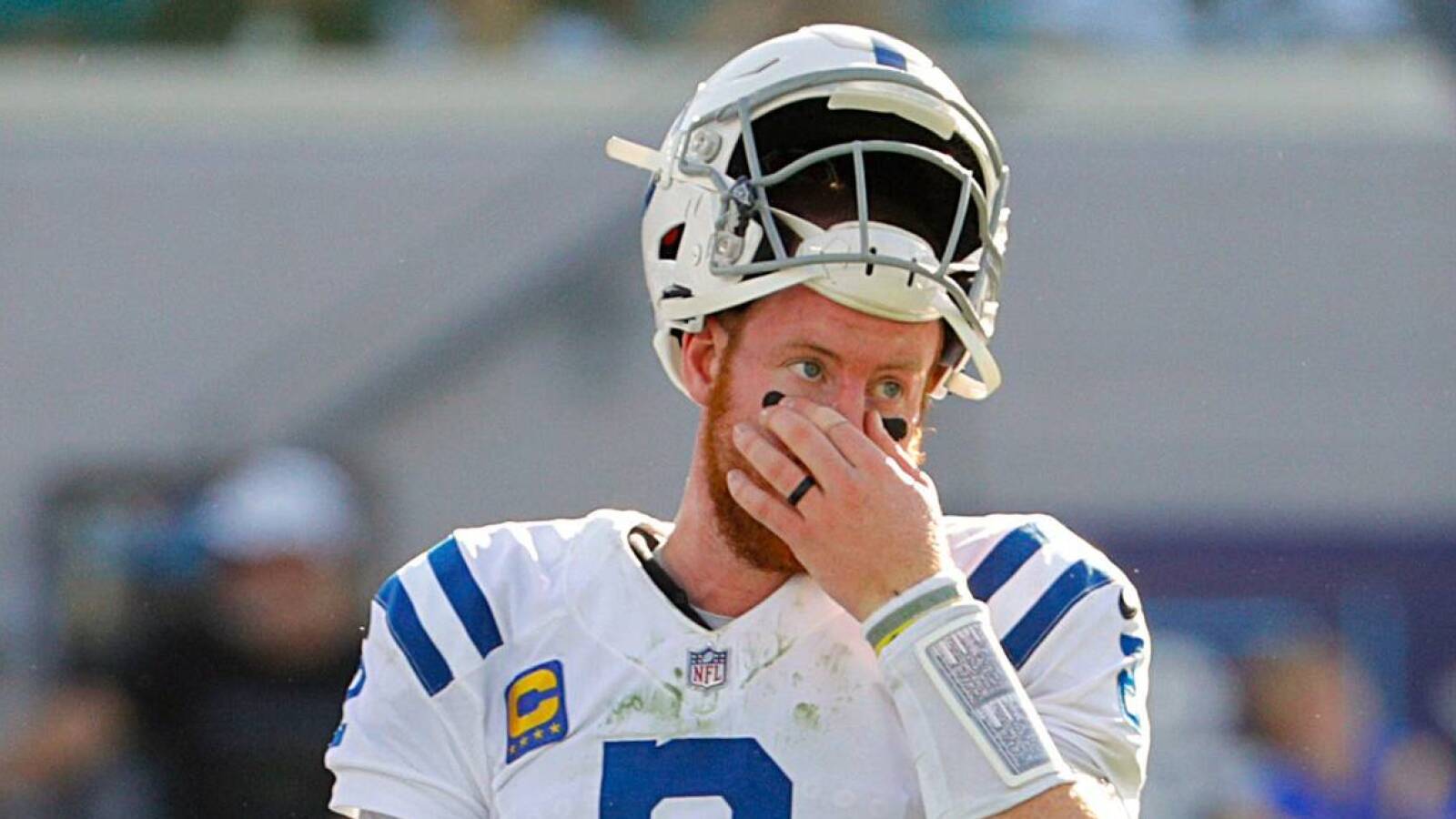 Colts likely to trade or release QB Carson Wentz?
It was less than a calendar year ago that the Indianapolis Colts pulled off a blockbuster trade for quarterback Carson Wentz. In said deal with the Philadelphia Eagles, Indianapolis yielded a conditional first-round pick and another mid-round selection.
Fast forward roughly 12 months, and Wentz is not on firm footing with the Colts. He put up a brutal Week 18 performance against the Jacksonville Jaguars with a spot in the playoffs on the line. In reality, the former No. 2 pick has not been a starting-caliber quarterback since back in 2019 with Philadelphia.
Even then, it's surprising to learn that Indianapolis is expected to release or trade Wentz before March 19. According to ESPN's Chris Mortensen, that's when his $15 million base salary for the 2022 season becomes guaranteed.
Indianapolis Colts ready to admit Carson Wentz trade was a mistake