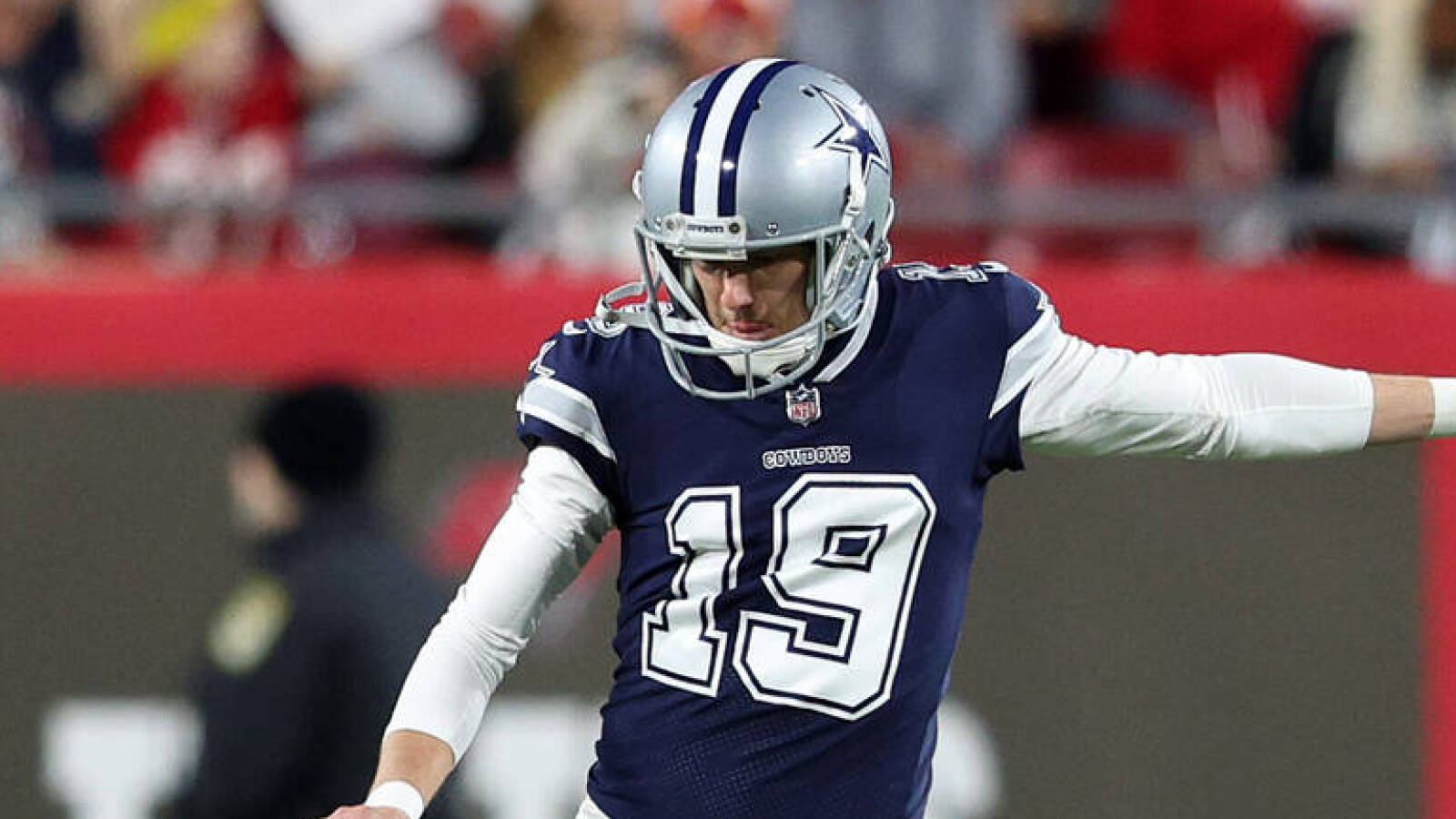 Cowboys sticking with Maher as their kicker
Despite a shaky outing in last week's wild-card victory over the Tampa Bay Buccaneers, the Dallas Cowboys appear to be sticking with kicker Brett Maher. 
As Ian Rapoport of NFL Network pointed out, the Cowboys did not activate practice squad kicker Tristan Vizcaino on Saturday, which means they're rolling with Maher against the San Francisco 49ers in Sunday's NFC divisional round matchup. 
Maher had one of the most challenging days of his career last week against the Bucs, missing four consecutive extra points in the Cowboys' 31-14 win. 
Following Maher's third miss of the night, a frustrated Dak Prescott could be seen on the sidelines yelling, "go for f—ing two!" 
Earlier this week, the Cowboys hinted at riding things out with Maher. But Dallas decided to add Vizcaino to its practice squad on Wednesday, leading to speculation over Maher's job's security, at least for the postseason. 
Maher received support on the sidelines during his rough outing. Wideout CeeDee Lamb was one of the more vocal of Maher's Dallas teammates, telling the kicker, "You done bailed us out hella time, we're with you, bro." 
After his comments during the game, Prescott had Maher's back the following day when speaking with reporters, saying he was "Maher's biggest fan." 
Heading into last weekend's wild-card game, Maher was coming off another solid regular season, finishing 29-of-32 in field goal tries while going 50-of-53 on extra points. 
The Cowboys are showing confidence and loyalty in Maher, hoping he can deliver as he has done in the past. If not, a few missed kicks Sunday against an opponent like the 49ers could spell the end to Dallas' season.